Alumni
To become involved in the
Languages, Literature & Social Sciences Alumni Affiliate
steering committee, contact Sarah Andrews (419.530.8420 or
sarah.andrews2@utoledo.edu
) in the Office of Alumni Relations.
To become involved in the For more information about Alumni Affiliates, visit the UT Alumni Association website and click on Organizations.
Outstanding Alumni 2007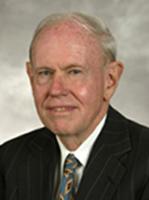 Bruce Douglas, Ph.D.
History, 2004
Outstanding Alumnus in the Humanities
Bruce Douglas has bachelor's degrees in Physics and Civil Engineering, a master's degree in Public Administration, and earned his Ph.D. in History from the University of Toledo in 2004. After serving as a Lieutenant in the U.S. Navy Civil Engineering Corps in Japan from 1955-59, Bruce got involved in construction, engineering and development companies engaged in urban redevelopment. He became President of MacKinnon-Parker, overseeing engineering and construction management. From 1975-2000, he served as President and Chairman, then Chief Executive Officer, of The Douglas Company. In 1999, Bruce founded the Harvard Development Company, specializing in real estate development, where he continues to be Chief Executive Officer. From 1984-1995, he served on the board of the University of Toledo, and as interim president in 1990. In 2005, Bruce was appointed as President of Sterling College in Sterling, Kansas.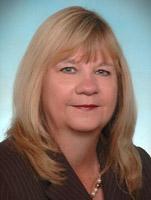 Nancy Miller
Psychology/Sociology, 1977
Outstanding Alumna in the Social Sciences
Nancy Miller received her bachelor's degree in Psychology/Sociology in 1977, her master's degree in Education in 1979, and her Juris Doctor degree in 1988, all from the University of Toledo. She also has a master's degree in Special Education from Bowling Green State University. Since 1999, Nancy has been Assistant Chief Magistrate and Magistrate for Lucas County Probate Court. Previously, she served as a school psychologist in Fulton County (1981-88), Assistant Attorney General for the State of Ohio (1988-89), Assistant Prosecutor and Hearing Officer for the Lucas County Child Support Enforcement Agency (1989-95), and the first Ombudsman for Lucas County Children Services (1995-99). Nancy is Past President of the Lucas County Bar Association and the Toledo Women's Bar Association.