Sumitra Srinivasan, Associate Professor of Communication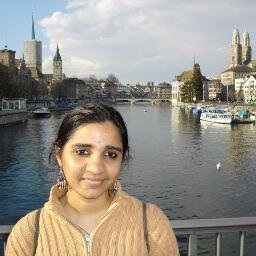 Dr. Sumitra Srinivasan is an associate professor of communication. Prior to joining the university faculty, she also worked in the fields of journalism, market research and multimedia production. She received her B. Sc. in Physics from Stella Maris College, M. A. in Communication from the University of Madras, M. S. in Television-Radio-Film from Syracuse University and Ph. D. in Communication from Georgia State University. She also holds a graduate diploma in Computer Science and Information Technology and is a Microsoft Certified Solution Developer (MCSD). 
Dr. Srinivasan's teaching and research focus on social/policy aspects of information and communication technologies, with particular interest in three areas -- globalization, education and sustainable development. Enthused by the grassroots power of social media for social good, she is interested in translating that momenta into meaningful service, development projects across local and global communities. To date, she has presented and published her papers at over 30 national and 15 international conferences.  She has also received 12 research and teaching grants so far. Part of the graduate faculty at the university, she has directed 12 masters theses and participated in several other masters, doctoral theses committees. She is the international guest editor and serves on the advisory board of the Institute of Integrated Rural Development Newsletter. She is currently working with a UNICEF team, researching social media education design and is building a digital storytelling curriculum for refugee populations. 
Ph: 419.530.4671 | Office: SH 2110
Email: sumitra.srinivasan@utoledo.edu
Twitter: @isnotanadverb