Areas of Study
Broadcasting
A career in broadcasting is an exciting opportunity. With the growth of new internet media outlets, along with the traditional network, public, and corporate media facilities, there is a wide variety of employment options. Some of the entry-level positions include video editor, associate producer, reporter, photojournalist, on-air talent, and production assistant.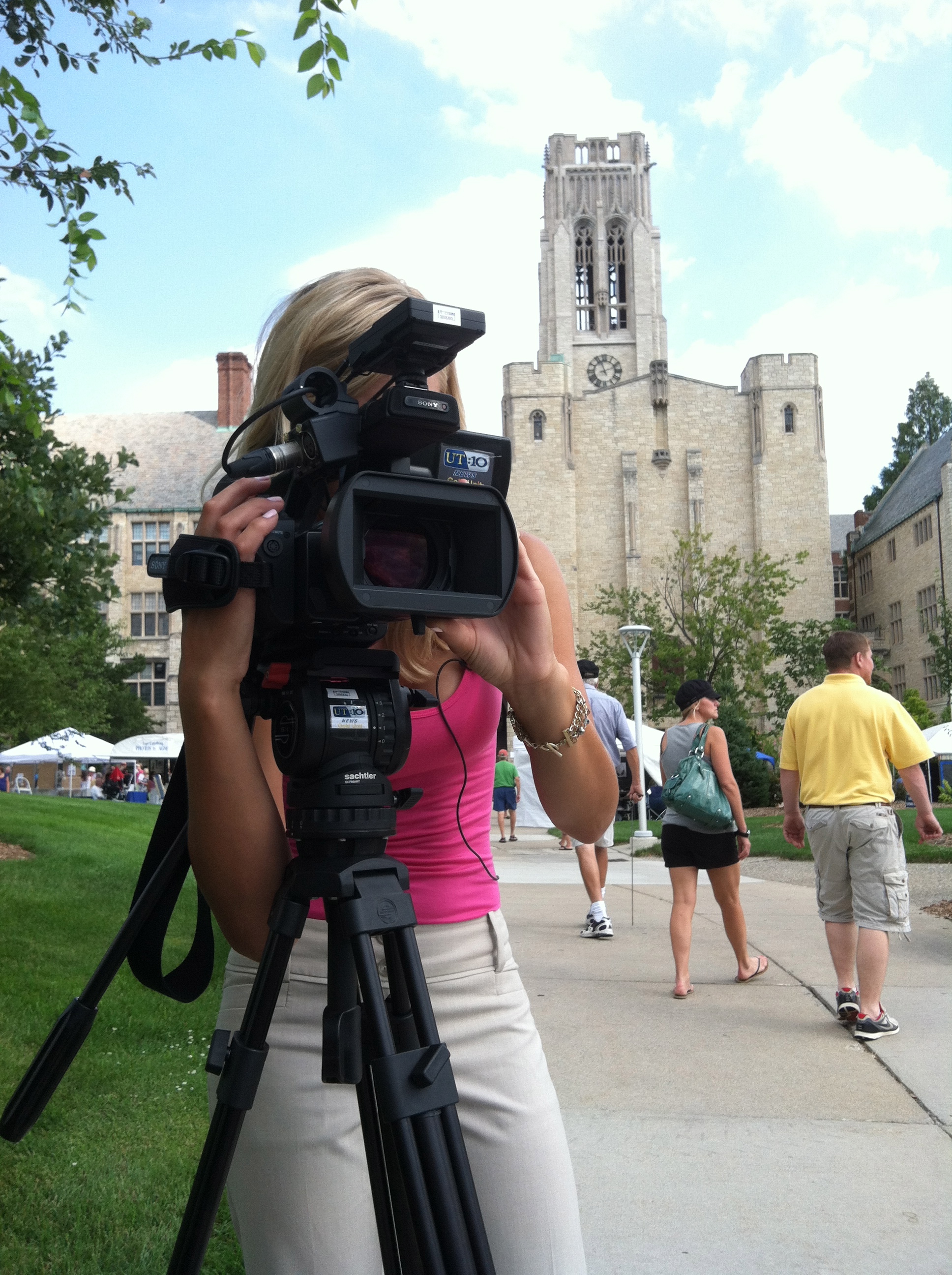 Our students have the opportunity to get real-life experience working on broadcast television shows, sporting events, at the campus radio station WXUT, and in our live production video truck.

Their training includes use of digital audio and video workstations, cutting edge camera and production gear, and classes which meet in our new television studio.  In addition to hands on training, the faculty provide students with a liberal arts education aimed at helping them develop disciplined, critical thinking and analysis.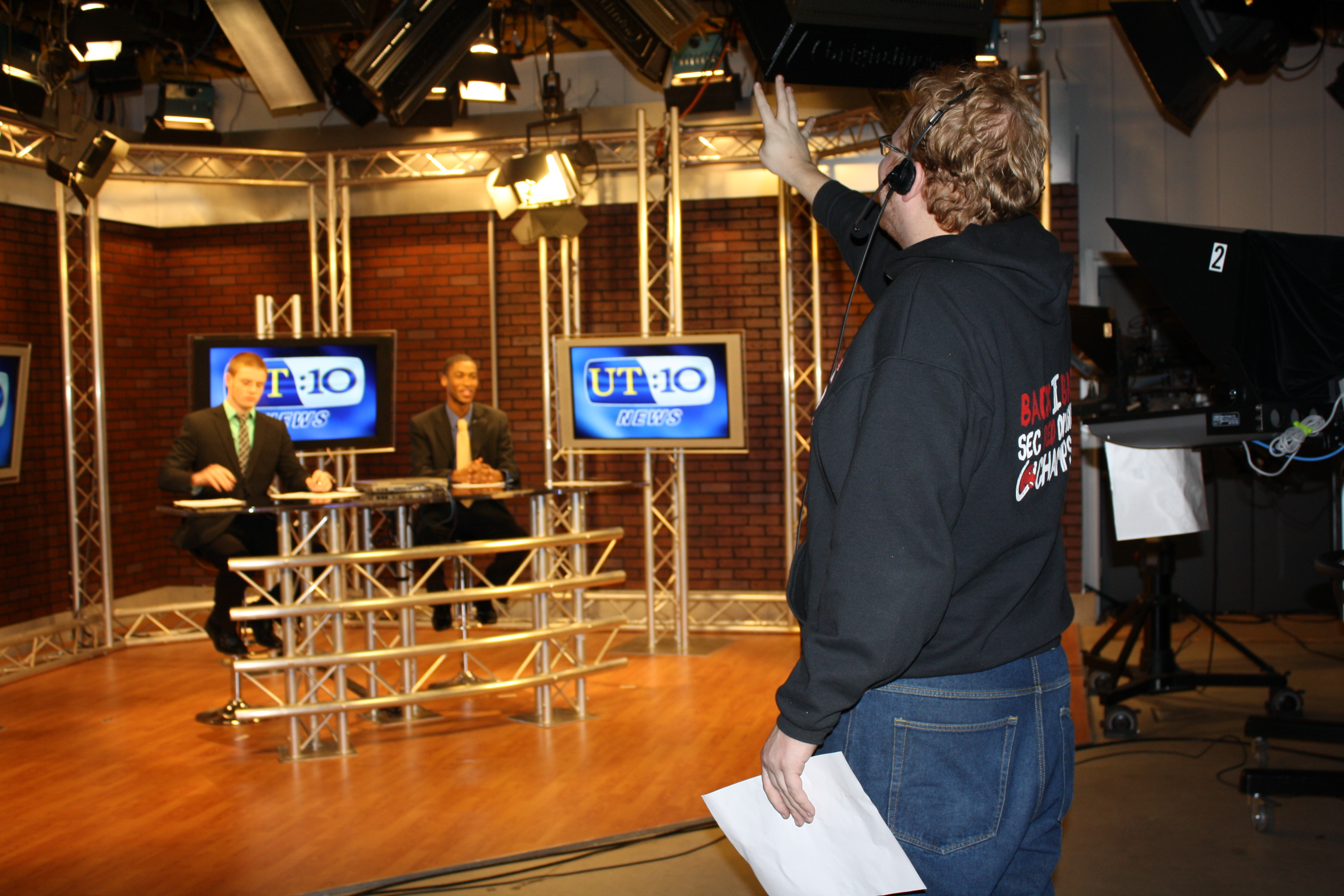 The  students study the history of media, media law, and the economic and intellectual impact of the media on American culture. Whether in the newsroom, production department, or engineering area of a broadcast facility, our graduates become immediately effective and capable of future advancement.
For more information, or questions, about our broadcasting area, e-mail Dr. Jacqueline Layng at jacqueline.layng@utoledo.edu