2017 Shapiro Gala
The English Department held the annual Shapiro Gala and Award Ceremony on April 28, 2017. The ceremony celebrates student writing, and particularly the many scholarships and prizes made possible by the Edward Shapiro Fund.
Shapiro Committee Chair Sheri Benton was the Master of Ceremonies for the evening.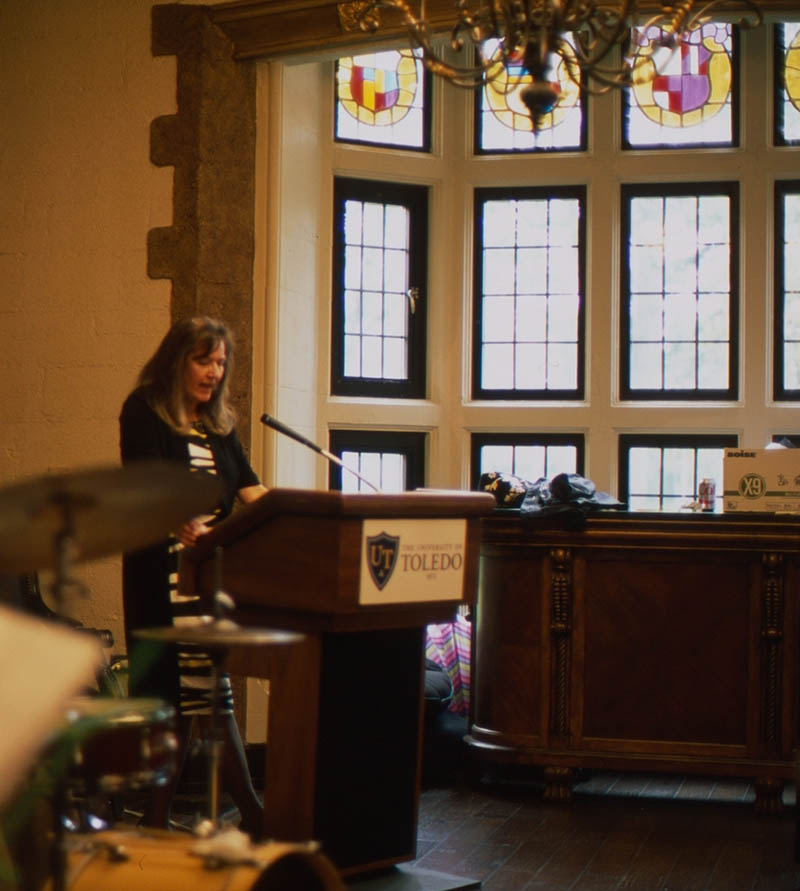 Committee member Carol Parsil.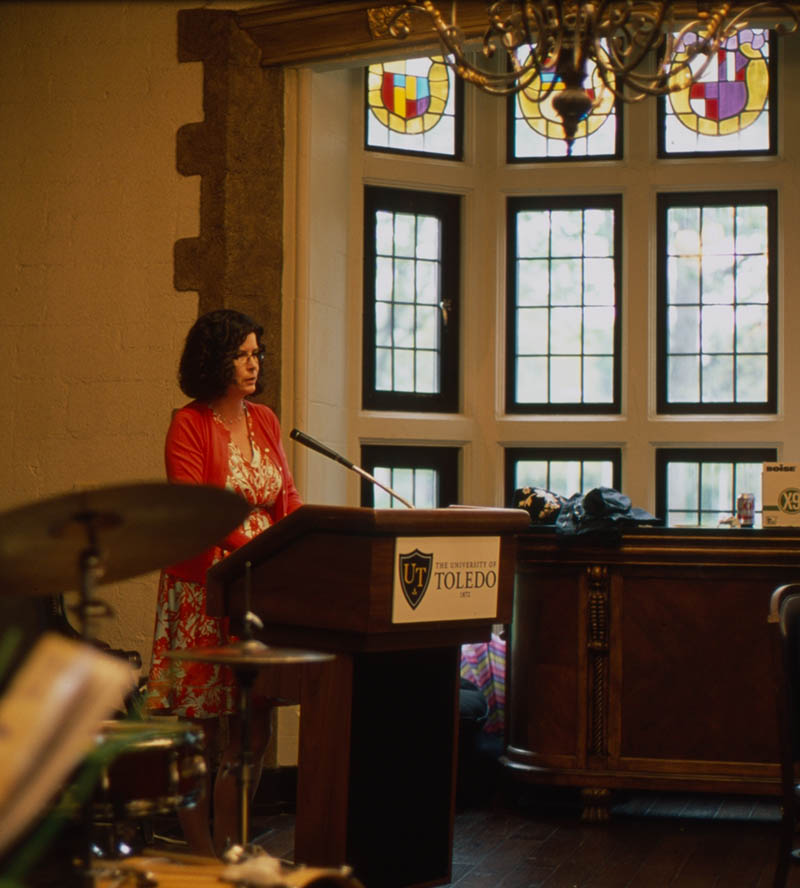 Christina Fitzgerald, Professor of English.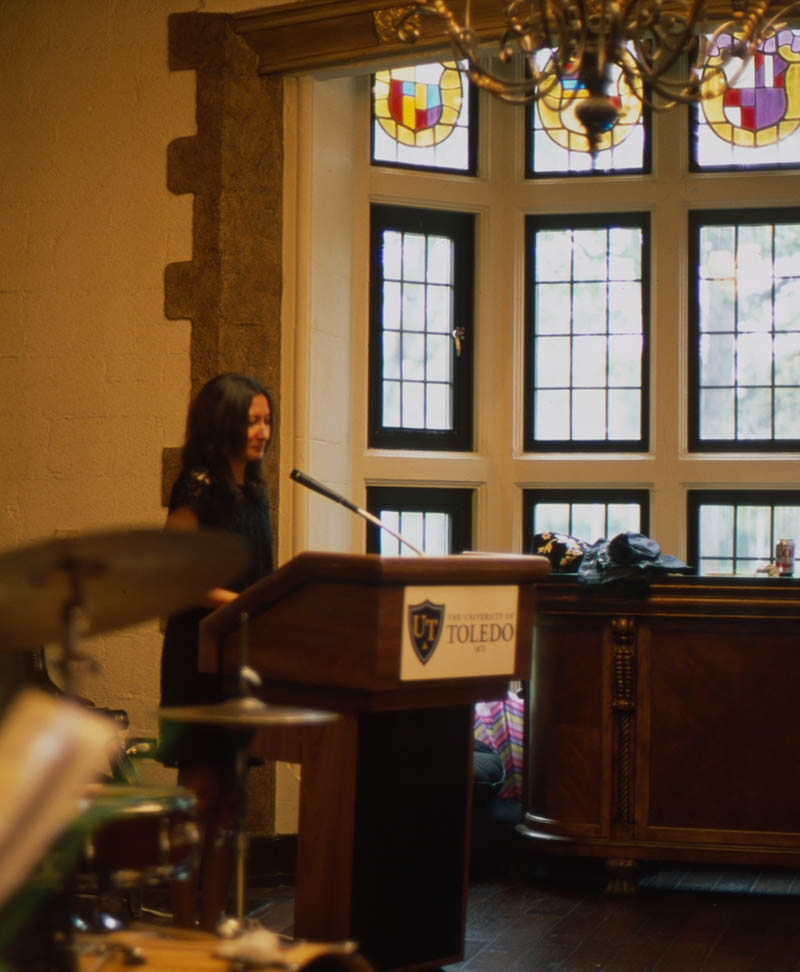 Parama Sarkar, Director of Graduate Studies, introduces the Richard M. Summers Graduate Essay Prize, awarded to Patrick Cook.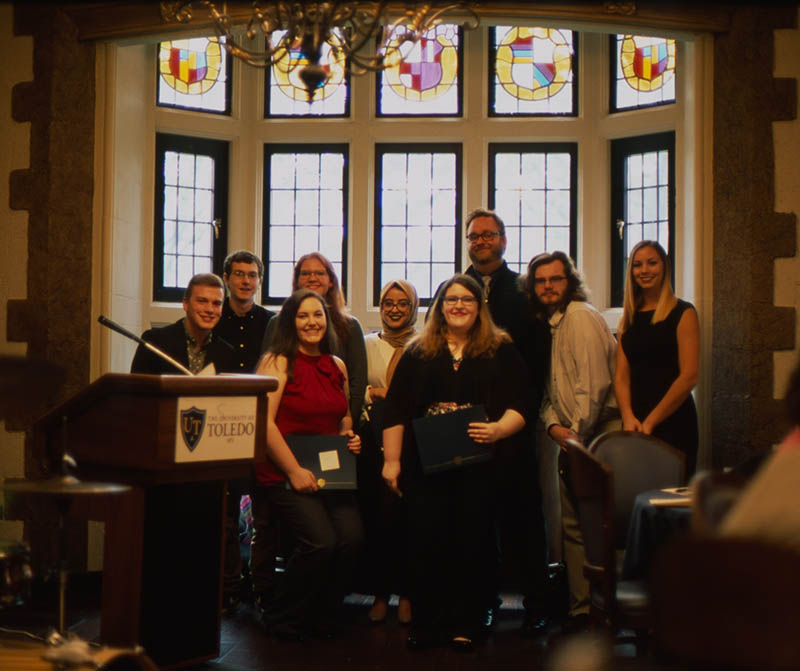 Awardees of major scholarships for 2017-2018; from left to right, Darryn Edwards, Zachary Moyer, Margaret Chappuies, Emily Grubbs, Zainab Hussein, Faith Snyder, Philip Zaborowski, Jacob DeBrock, Hayley Mise.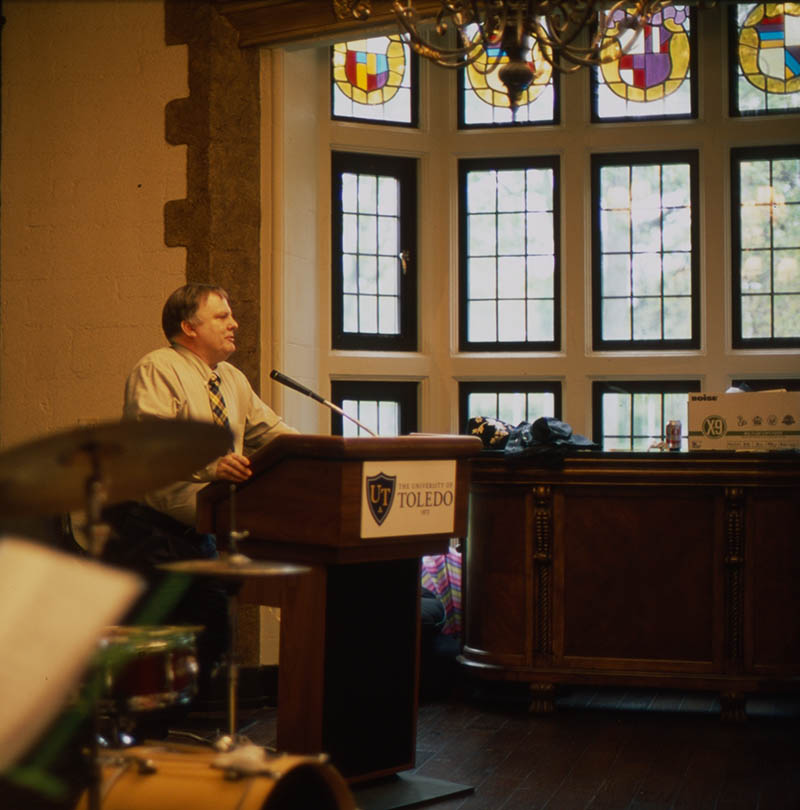 Dan Compora, Associate Professor of English, introduces the Guest Speaker for the evening.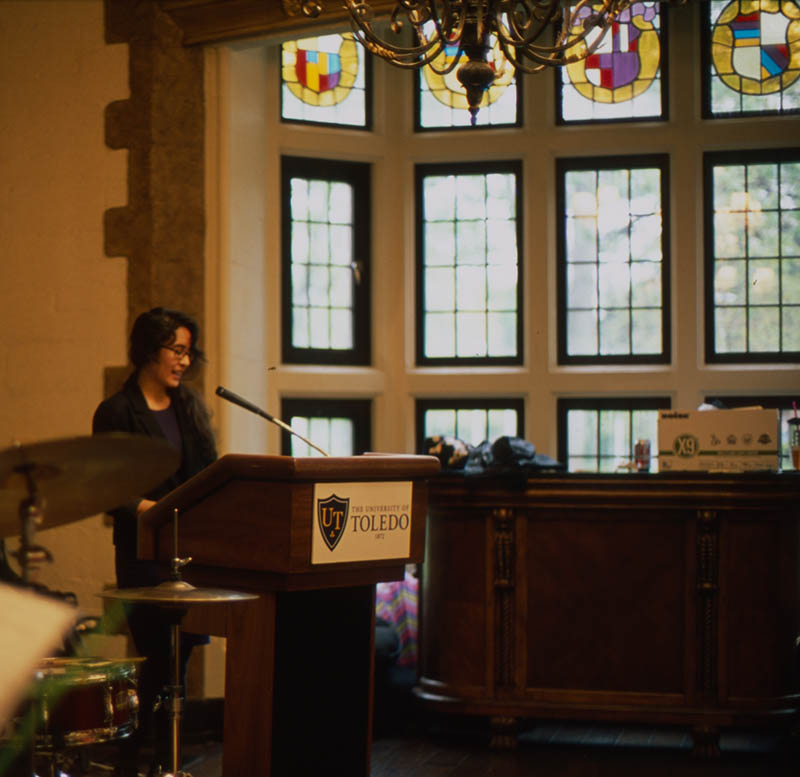 Feliza Casano, the Guest Speaker, discusses her education and career as a writer and editor.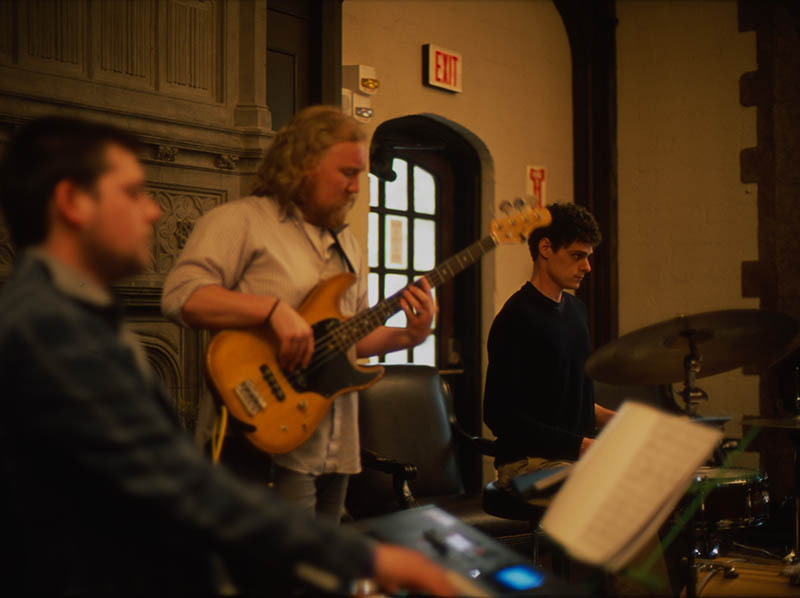 The MAP Trio (Ben Maloney, Travis Aukerman, and Dan Palmer) performed.