Our Team
PHOTO COMING: The Psych Assessment Lab 2018-2019 (short bios are below) Front row from left to right: Ben Berry, Larson Sholander, Emily O'Gorman, Greg Meyer, Joni Mihura, Ana Carolina Zuanazzi Fernandes (visiting scholar, Brazil), Fabiano Koich Miguel (visiting scholar, Brazil), Manali Roy.
The Psych Assessment Lab 2017-2018 (short bios are below) Front row from left to right: Manali Roy, Emily Meadows (no longer in lab as of 10/2017), Francesca Ales (visiting scholar, Italy) Emily O'Gorman; Top row from left to right: Larson Sholander, Joni Mihura, Greg Meyer, Ben Berry, Fazel Hosseininasab (visiting scholar, Iran).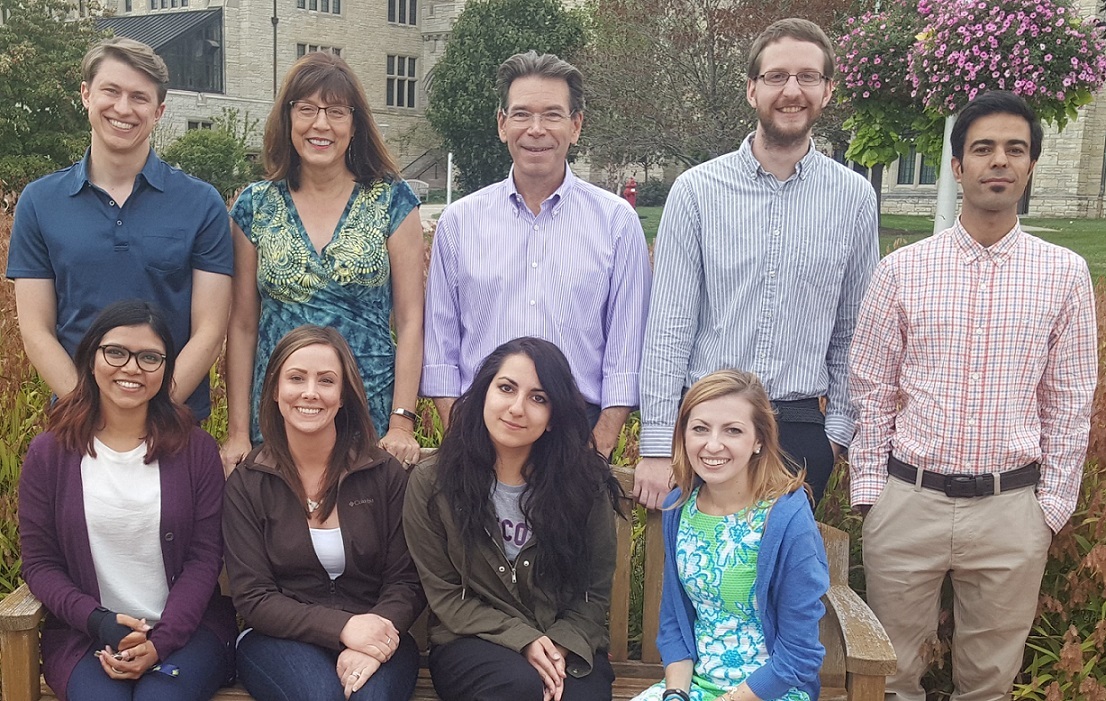 The Psych Assessment Lab 2016-2017 (short bios are below) Front row from left to right: Manali Roy, Joni Mihura, Emily Meadows; Top row from left to right: Greg Meyer, Ben Berry, Larson Sholander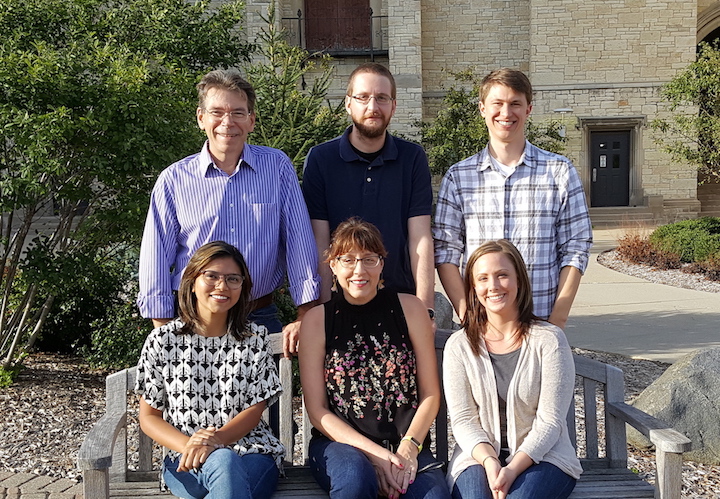 The Psych Assessment Lab 2015-2016 (short bios are below) From left to right: Manali Roy, Joni Mihura, Benjamin Berry, Greg Meyer, and Andrea Kiss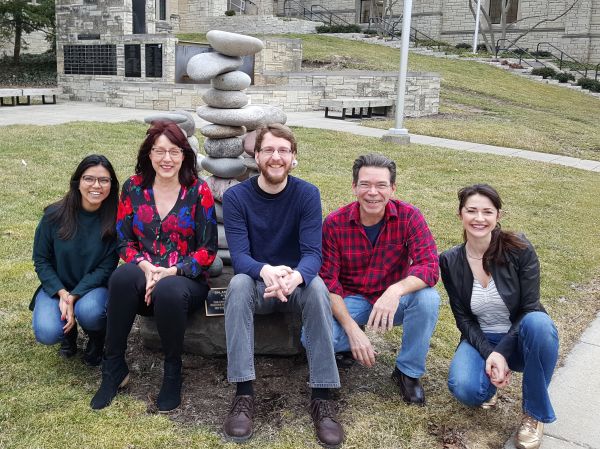 The Psych Assessment Lab 2012-2014 (short bios are below) From left to right: Joni Mihura, Sean Walsh, David Marino, Rob Graceffo, Dan Charek, Josh Eblin, Joe Reed, Wilson Hsiao, Greg Meyer, and Andrea Kiss

The Psych Assessment Lab 2011-2012 (short bios are below) From left to right: Andrea Kiss, Melissa Falb, Rob Graceffo, Josh Eblin, Joni Mihura, Wilson Hsiao, Greg Meyer, Dan Charek, David Marino, and Sean Walsh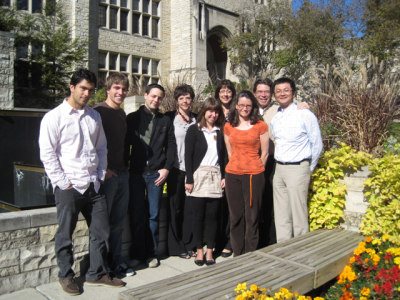 The Psych Assessment Lab 2010-2011 (short bios are below) From left to right: Rob Graceffo, Dan Charek, Josh Eblin, Sandra Horn, Elisa Delvecchio (visiting scholar, Italy), Joni Mihura, Melissa Falb, Greg Meyer, and Wilson Hsiao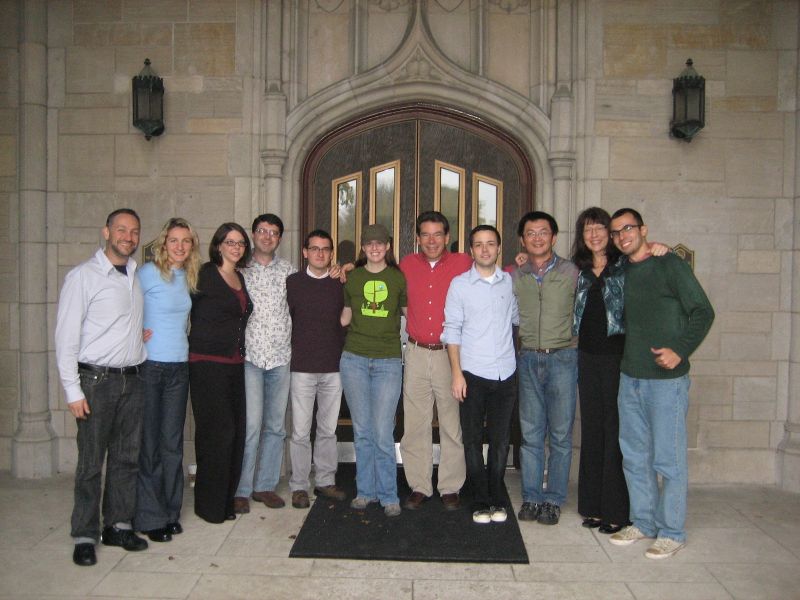 The Psych Assessment Lab 2009-2010 (short bios are below) From left to right: Ricardo Primi (visiting scholar, Brazil), Natasha Kalaida, Sandra Horn, Nicolae Dumitrascu, Fabiano Miguel (visiting scholar, Brazil), Elizabeth Koonce, Greg Meyer, Josh Eblin, Wilson Hsiao, Joni Mihura, and Lucas Carvalho (visiting scholar, Brazil)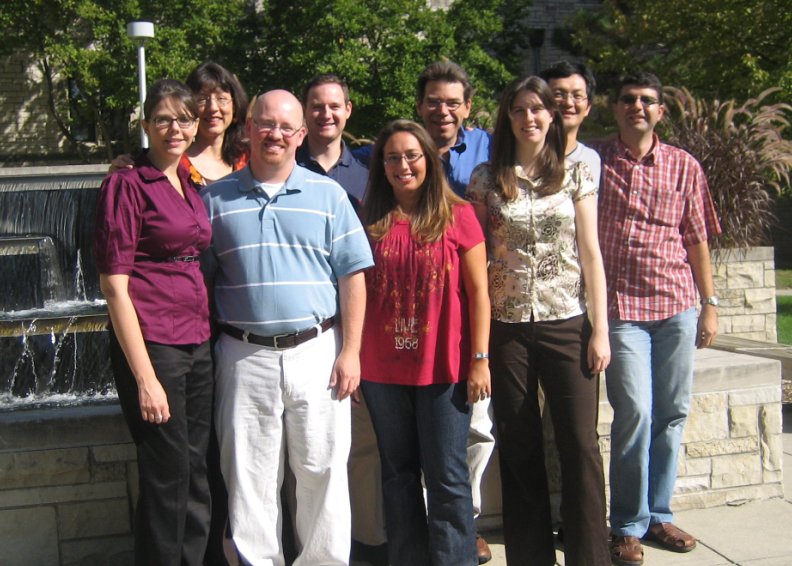 The Psych Assessment Lab 2008-2009 (short bios are below) From left to right: [front] Sandra Horn, Aaron Upton, Leah Abraham, and Elizabeth Koonce; [back] Joni Mihura, Nick Katko, Greg Meyer, Wilson Hsiao, and Nicolae Dumitrascu (George Bombel, Erin Farrer, and Erin Guell couldn't make the picture)
Psych Assessment Lab Co-Leaders: Drs. Meyer and Mihura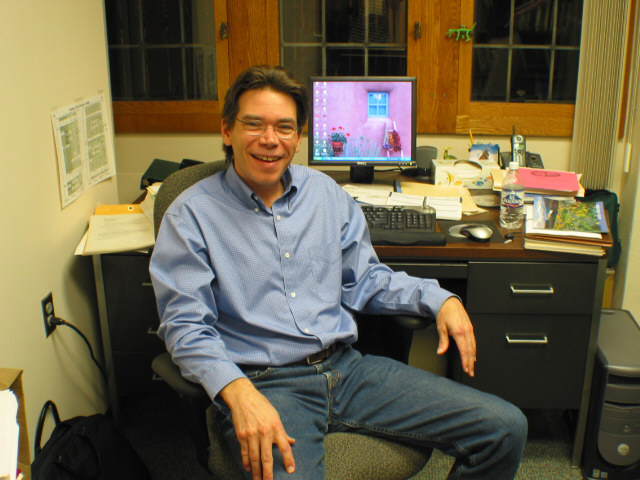 Gregory J. Meyer. My professional interests are broadly focused on assessment, encompassing personality and neuropsychological assessment. For a long time I have been interested in understanding how different assessment methods (e.g., self-ratings, behavioral tasks) provide convergent and discrepant information about a person. As part of this I have studied and written a fair amount about the Rorschach Inkblot Method - on its own and in relation to other instruments like the Minnesota Multiphasic Personality Inventory. At the present time I am very interested in advancing the understanding of how personality, affect, and cognitive processes shape and guide perceptions. In terms of clinical practice, I am interested in how diverse methods can be used together to produce a more complete understanding of the person being evaluated. My research also has focused on summarizing knowledge in assessment through meta-analytic reviews (e.g., understanding how the validity evidence for psychological assessment procedures compares to medical assessment procedures). I teach graduate courses on statistics, psychometrics, and cognitive assessment. For eleven years I was the Editor of the Journal of Personality Assessment (2002-2013) and I have won several awards for research in personality assessment.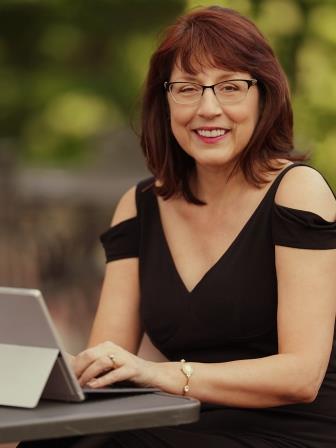 Joni L. Mihura. My predominant clinical training interests are personality assessment and psychodynamic theory and therapy. My research focus is personality assessment, particularly understanding the many ways (methods) we know each other and ourselves ("multimethod assessment"). I especially love the challenge of applying methods of systematic review and meta-analysis to the psychological assessment literature. In 2013, I published an extensive meta-analytic review of the Rorschach validity literature in the top scientific review journal in psychology (Psychological Bulletin) that resulted in the main Rorschach critics' lifting their recommendation for a moratorium on the use of the Rorschach in clinical and forensic practice. I am a co-developer of a new Rorschach system that addresses the problems with Exner's Rorschach Comprehensive System – the Rorschach Performance Assessment System (R-PAS; Meyer, Viglione, Mihura, Erard, & Erdberg)--for which I have also co-edited a R-PAS casebook to aid in R-PAS interpretation. Information about R-PAS and access to related articles is available at www.r-pas.org. I have also added a major research and training area in the assessment of psychosis and development of a short-form version of R-PAS. My current students (as of Fall 2018) are Manali Roy, and I will be taking new students in Fall 2019 and likely 2020. 
Current Lab Members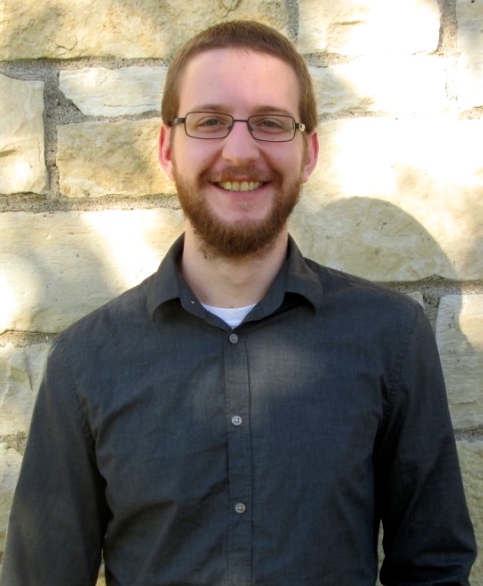 Benjamin Berry. I am currently a fourth year graduate student in the Assessment Lab in UT's Clinical Psychology program. I received my B.S. from John Carroll University in Cleveland, where my research focused primarily on social cognition and motivated distortions in assessment performance. My clinical interests involve working with adults with a range of presenting problems using psychodynamically-informed therapy. My current research interests include performance-based and implicit assessment methods, and the influence of basic cognitive processes on assessment performance. I am currently examining the frequency of inkblot location use on the Rorschach.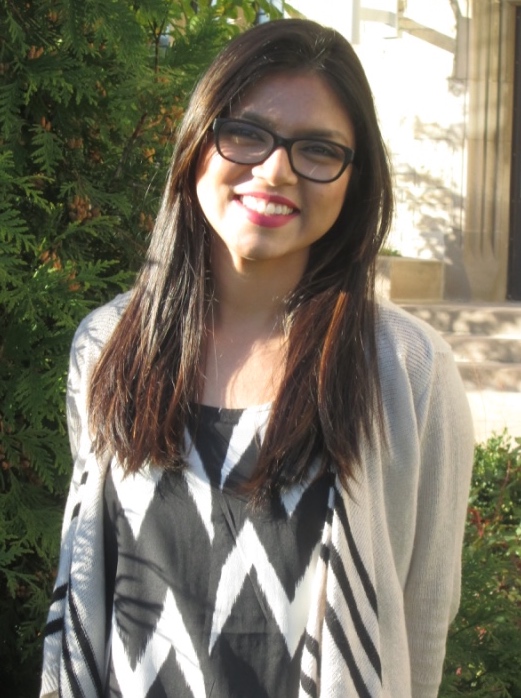 Manali Roy. I earned my B.Sc and M.Sc (Clinical Psychology) from the University of Calcutta (India). In 2015, I received my MA from Adelphi University. I am currently in my fourth year at UT. Broadly, my research interests comprise personality assessment and personality disorders. For my master's thesis, I had explored the element of emotional dysfunction in individuals with obsessive compulsive personality disorder using the ego depletion paradigm. Currently, I am working on a project reviewing the frequency at which "real behavior" has been studied in personality assessment research between 1950-2016. Clinically, I'm inclined towards working with the adult population with psychodynamic as well as acceptance based interventions. When I am not working, I enjoy writing, drawing, reading, and traveling.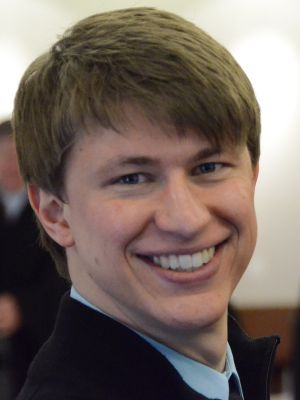 Larson Sholander. I received my BA from Michigan State University, and I recently graduated with my MA in counseling psychology from Moody Theological Seminary and Graduate School. I am currently a third year student. My research interests include studying personality assessments and personality disorders. Specifically, my current research is focused on using the Rorschach to assess grandiosity and narcissism. Clinically, I enjoy working with adolescents and adults with a wide range of mental health concerns. Though my background is in CBT, I am looking forward to incorporating a psychodynamic approach to psychotherapy during my time at the University of Toledo. When I am not working, I enjoy running, reading, and discovering new places with my wife.
Lab Graduates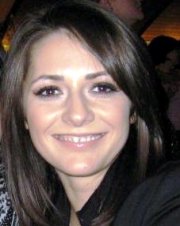 Andrea Kiss. (Graduated, needs updating) I am a fifth year graduate student in the UT Clinical Psychology program. I have received a B.S. from University of Michigan and a M.S. in Clinical Psychology from Eastern Michigan University. For the 2016-2017 year I will be an intern at Hutchings Psychiatric Center in Syracuse New York. There I will be serving individuals who suffer from severe mental illness on a forensic inpatient unit as well as providing assessments and treatment for high-risk sexual offenders during their last 24 months in their prison terms. As a member of the Assessment Lab I was involved in investigating the validity of performance-based measures of assessment and the process of test score validation and I participated in creating proficiency materials for assessment tools such as the Rorschach Assessment System. I have worked on a meta-analytic review of the Aggressive Content (AGC) variable on the Rorschach in an attempt to establish this score's validity and its relationship to real world violence. Moderator analyses were conducted to clarify fluctuations in AGC validity effect sizes; for example, we explored whether articles or dissertations, as well as sample type (forensic vs. non-forensic) affected the magnitude of effect sizes. My dissertation was on the Rorschach's ability to distinguish between individuals who suffer from a mental illness and those who attempt to feign a disorder, examining whether the R-PAS Critical Content variables can be used as a marker of malingering.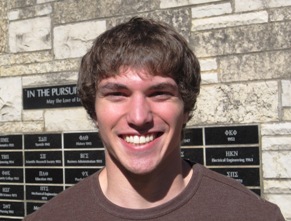 Dan Charek. I earned my BA from the University of Akron and my PhD at UT, studying under Dr. Meyer. My research primarily focuses on integrating social, cognitive, and other experimental psychology findings in the area of assessment. For instance, my first project used the ego depletion paradigm to refine scoring of certain Rorschach codes. Ego depletion is an experimental paradigm holding that individuals' cognitive resources are limited and can become depleted with extended cognitive effort. Once depleted, subsequent cognitive performance is impaired. The scores we investigated are intended to capture cognitive lapses committed by respondents and so we expected individuals to commit these lapses at a greater frequency when depleted. Currently I am working on writing up a brief report regarding these findings and conceptualizing my thesis project. When not at school, I enjoy working out, listening to and finding new music, watching sports, and spending time with the other people in the program.
David Marino.  I earned my Ph.D. from UT's clinical psychology program in August, 2016 after completing my clinical neuropsychology internship at The Ottawa Hospital in Ontario, Canada. I am currently completing the Beth Israel Deaconess Medical Center/Massachusetts Mental Health Center/Harvard Medical School Fellowship in Clinical Neuropsychology, which is a uniquely integrated program within the Departments of Psychiatry and Neurology. This fellowship experience is providing me the unique opportunity of incorporating R-PAS into my budding neuropsychology practice and to see firsthand how the Rorschach can contribute to a better understanding of individuals with cognitive disabilities. 

During my tenure at the University of Toledo, I worked under the supervision of Dr. Meyer. My dissertation project investigated the Coding Criteria for Potential Rorschach Grandiosity and Narcissism Variables (i.e., Omnipotence, Idealization, Personal Knowledge Justification, Expanded Personal Reference, Elevated Mood States, Narcissistic Devaluation, Narcissistic Deflation, Narcissistic Denial, Exhibitionism, Magic, Reflection) with clinician ratings of grandiosity in an inpatient offender population with severe psychiatric disorders. I played a vital role in helping Dr. Meyer develop a series of R-PAS proficiency training resources that are now available on the R-PAS website and also co-lead an active undergraduate research lab. Finally, I became one of the first people to become proficient in R-PAS Coding and Administration and also served as an official R-PAS Administration Proficiency Reviewer.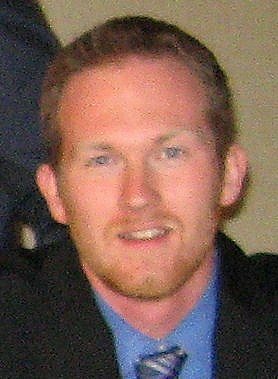 Sean Walsh. I graduated from the Clinical Psychology program at UT. I received my bachelor's degree in psychology from Michigan State University and my master's degree in Clinical Psychology from Madonna University. My clinical interests include working with children and adults who present with a wide range of pathology but I am particularly interested in mood and anxiety disorders. I am also interested in the advancement of psychodynamic theory and practice in general but, more specifically, in difficult clinical populations such as adults with personality and thought disorders. My primary research interest includes psychological assessment and how personality assessment can be best utilized to inform intervention. I am also interested in psychotherapy process and outcome, attachment theory, and the role of the therapeutic relationship in treatment. I am currently working on my thesis [project, which is an updated meta-analysis of the validity literature for the Oral Dependency Language scale (formerly known as the Rorschach Oral Dependency scale) of the Rorschach Performance Assessment System (R-PAS). In my spare time I enjoy rooting for the American League Champion Detroit Tigers (Go Tigers!), playing soccer, snowboarding, and playing the guitar.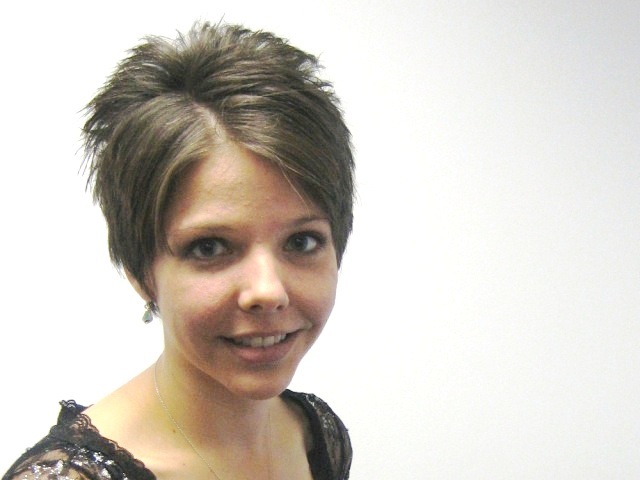 Sandra Horn, Ph.D. I earned my B.A. from Grand Valley State University and my Ph.D. from the University of Toledo. I completed my internship in Albany, NY at the Albany Psychology Internship Consortium, which included rotations at Albany Medical Center, the Samuel S. Stratton VA, and the Capital District Psychiatric Center. After internship I worked at Skidmore College Counseling Center and at an Albany-based non-profit doing disability rights advocacy. I recently accepted a fellowship at Albany Medical Center. My primary clinical interests include short-term dynamic psychotherapy, collaborative personality and cognitive assessment, and treatment of anxiety disorders. My research at UT was primarily focused on examining the validity and interrelationships of a variety of performance measures and Rorschach variables that can be used to understand levels of disturbance in perception, and a person's ability to organize stimulus cues to arrive at an accurate understanding of others and the environment. I am so fortunate to have been in lab with such a wonderful and collaborative group of people, and could not have made it through without them and their terrible, yet plentiful, jokes! In my free time (which I now have – yay!!) I enjoy reading, trying new craft beers with friends, designing furniture and greeting cards, and catching up with friends and family.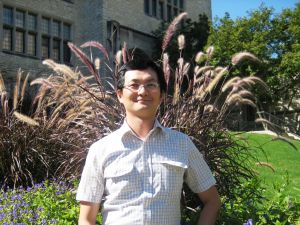 Wei-Cheng (Wilson) Hsiao, Ph.D. I received my Ph.D. from the Clinical Psychology program in August of 2015 after completing my internship at the Colorado State University Health Network. I then completed a one-year postdoctoral fellowship in University Mental Health (with emphasis in Health Psychology) at the University of South Florida.  Currently, I am a staff psychologist at the Indiana University-Bloomington, Counseling and Psychological Services (IU-B CAPS). At IU-B CAPS, I participate in the multi-cultural initiatives to reduce the barriers and increase the utilization of mental health services for underserved student body, including international students and Asian American students.  I am also in the training committee for IU-B CAPS postdoctoral program, with emphasis in multi-cultural competency.  Prior to my Ph.D. training, I have my Bachelor's degree from Fu-Jen Catholic University in Taiwan and my Master's degree from Eastern Michigan University. Although I have physically left the lab, I continue to stay in touch with Dr. Gregory Meyer in collaborating the R-PAS research and translation projects. 
Josh Eblin, Ph.D. I completed my pre-doctoral internship at the Department of State Hospitals – Atascadero, which is a maximum security forensic facility located in Atascadero, California. I received my Ph.D. from the University of Toledo in 2015. I am currently employed at the Center for Forensic Psychiatry (CFP), which is a maximum security forensic facility located in Saline, Michigan. At the CFP, I am working toward certification as a Consulting Forensic Examiner. The focus of my position is on Competency to Stand Trial and Criminal Responsibility evaluations. I also co-facilitate Competency to Stand Trial and NGRI groups on an inpatient treatment unit. My research as a graduate student in the UT Psychological Assessment Lab was primarily focused on the Rorschach assessment of psychosis. For my thesis, archival data were used to develop short-form series of Rorschach cards that utilize those components of the Rorschach Performance Assessment System (R-PAS) that assess for thought disorder and psychosis. The short forms were evaluated further in my dissertation for inclusion in the Thought and Perception Assessment System (TPAS). TPAS and its short-forms are expected to provide reliable and valid indices of psychotic-like problems in thinking and perception.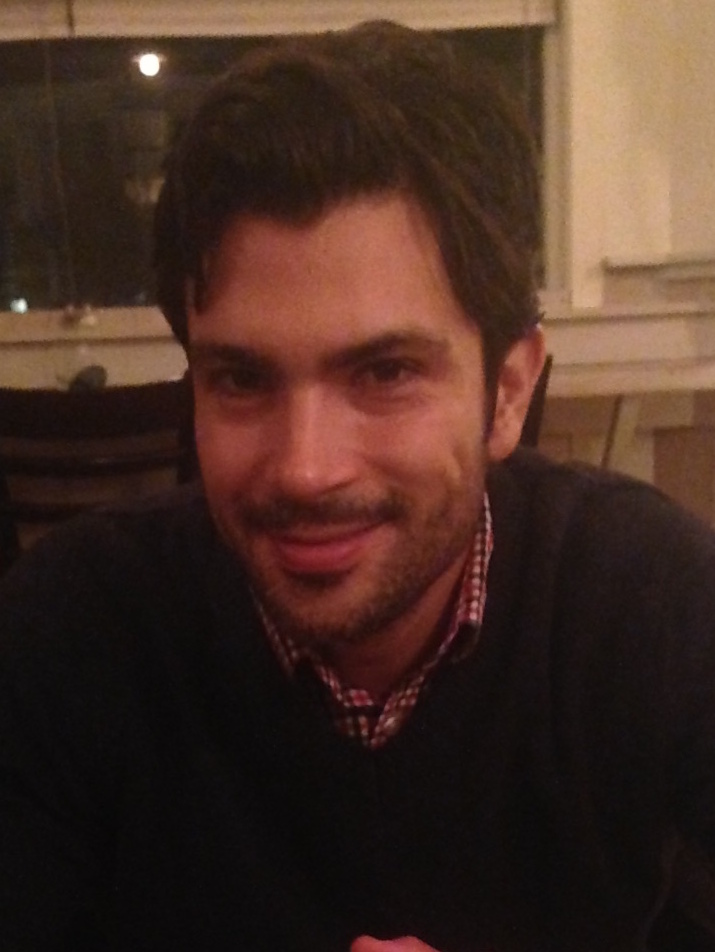 Rob Graceffo. I recently graduated from UT's clinical psych program (summer, 2015) after having completed my clinical internship year at HMS/Massachusetts Mental Health Center in Boston, MA. I'm currently completing my post-doctoral work at HMS/Cambridge Health Alliance, in Cambridge Hospital's Program for Psychotherapy (PFP), a 2-year training program specializing in long-term psychotherapy. I came to work with Dr. Mihura and Dr. Meyer in personality assessment after first completing a Masters degree, and recognizing that, for me, psychological practice would always be characterized by an earnest attempt to understand the whole person as opposed to just the symptoms the person carries. My experiences in the assessment lab, both educational and personal, serve as important reminders that the cornerstone of helping people in psychological distress is in knowing and understanding them. My research thus far has centered upon assessment-related topics, including my dissertation, which investigated the relationship between clinician personality and preferred theoretical orientation. Currently, in the PFP, our research examines the psychotherapy change process. As far as future plans, I always want to be involved in some form of clinical work, and I also plan to write in the area of psychotherapy and the change process.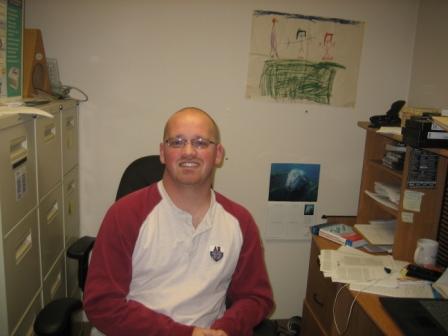 Aaron Upton, Ph.D. I am a clinical psychologist, currently employed at the VAMedical Center in Huntington, WV. I am housed in the main hospital and perform a variety ofservices including intake assessments, emergency room and medical floor consultations, and some varied assessment activities that currently include frequent capacity evaluations. I continue to explore interests in personality assessment as I am able, and I present on these topics frequently as a part of the didactic series for our newly accredited internship program! Now that I am allowed some free time I enjoy taking road trips, spending time with family and friends, and only occasionally participating in work-related activities after hours.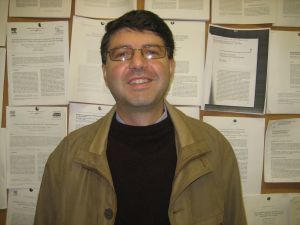 Nicolae Dumitrascu, Ph.D. I graduated from the University of Bucharest, Romania, and I am a fifth year graduate clinical student at UT, currently finishing my internship at Boston University-Danielsen Institute. My interests encompass psychodynamic theories, the validity and clinical utility of implicit assessment measures (e.g., Rorschach, TAT, drawing techniques), and neuropsychological assessment. For my dissertation I am studying the effects of induced mood on visual information processing, based on the "mood-as-information" model (Schwarz & Clore, 1983) positing that a happy mood leads to a global, flexible, top-down information processing, whereas a sad mood leads to a more analytical, stimulus-dependent, and less flexible processing. This study can contribute to the validity of implicit personality instruments (such as Rorschach) as measures of mood and can also add to the literature on cognitive styles. I feel very lucky being a member of the Psychological Assessment Lab and having around dedicated professors and researchers like Dr. Mihura and Dr. Meyer.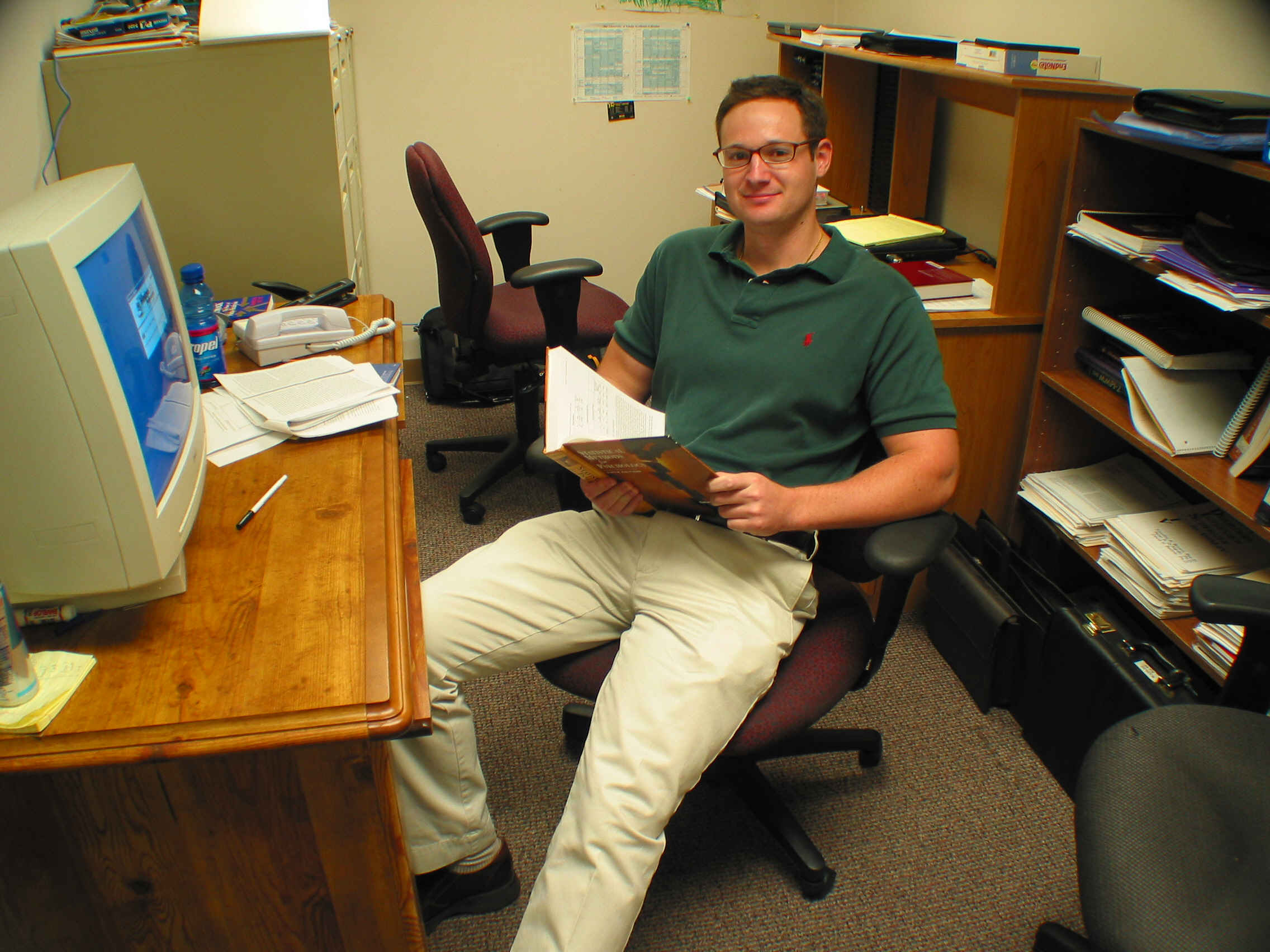 Nick Katko, Ph.D. University of Toledo; B.S. University of Illinois. I graduated from the program in December 2010. Currently, I work for the Department of Defense as a civilian psychologist at Brooke Army Medical Center in San Antonio, TX. While at UT, my research interests in personality assessment were in the use and efficacy of implicit measures of aggression and hostility (i.e., Rorschach) as well as unique applications to areas of health psychology. For instance, my dissertation examined the clinical utility of using an integrative model for assessing both implicit and explicit (i.e., self-report) hostility-related constructs to predict cardiovascular disease using the Johns Hopkins Precursors Study (JHPS). A revised version of the dissertation (spearheaded by Dr. Meyer) has recently been resubmitted for publication. Being a member of the Assessment Lab has been instrumental in advancing my understanding of personality theory and psychometrics. At a broader level, it has furthered my professional development through strengthening my capacities for critical thinking and scientific writing. The education lab members receive in these areas is invaluable. In my free time, I am usually changing diapers or diffusing tantrums but do occasionally enjoy a diabolical horror film or scenic hike in Texas Hill Country.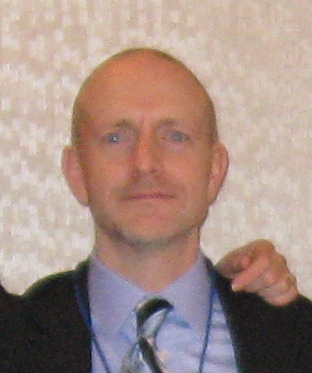 George Bombel, Ph.D. I received my Ph.D. from the Clinical Psychology program in August of 2009, after completing my internship at University of Texas Health Science Center, Department of Psychiatry, in San Antonio. Subsequently, I completed a 4-year clinical psychology fellowship at the Austen Riggs Center in Western Massachusetts, where my training focus was inpatient psychoanalytic psychotherapy, psychodynamic personality assessment, and psychodynamic group consultation. Currently, I am a staff psychologist at The Menninger Clinic, and an Assistant Professor of Psychiatry and Behavioral Sciences at Baylor College of Medicine. While at UT, my research efforts focused on psychometric qualities of Rorschach non-Comprehensive System scales. For my dissertation, I examined the predictive validity of the Ego Impairment Index (EII-2) using the Johns Hopkins Precursors Study (JHPS) long-term prospective cohort - and the project couldn't have been completed without the help of my fellow lab members (a crack team of highly skilled and dedicated Rorschach researchers). I still really miss lab meetings! In my free time, of which there was supposed to be more after finishing school, I read, haunt cafes and bookstores, and search for the perfect bowl of chicken tikka masala.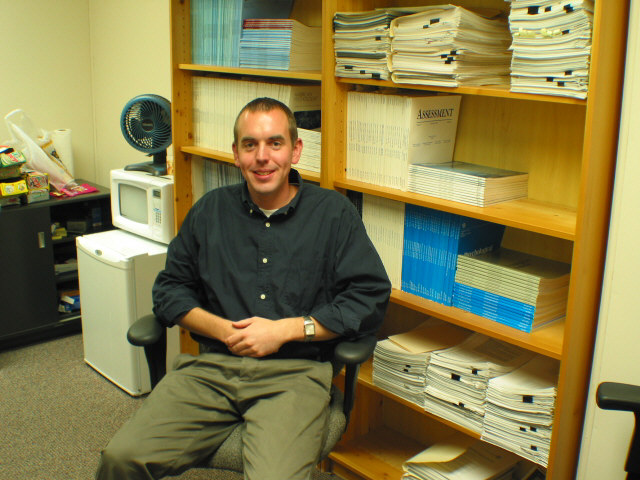 Jim Hoelzle Ph.D., University of Toledo; B.S. University of Illinois. Jim is an Assistant Professor at Marquette University. His primary research interests are understanding what constructs are evaluated by neuropsychological and personality instruments. He also has a strong interest in identifying how insufficient effort on neuropsychological measures and exaggerated emotional distress impact clinical outcomes. Jim is working to develop an Assessment Laboratory at Marquette with the ultimate hope of improving the assessment process. At the undergraduate level he teaches Cognition and Psychological Testing courses. Additionally, at the graduate level he teaches an adult assessment course and supervises an assessment practicum.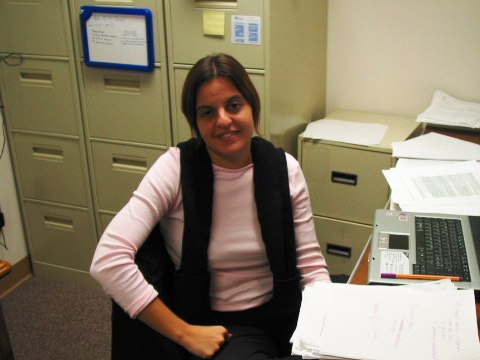 Laura Parolin. I am an Italian researcher at the University of Milano-Bicocca. I finished my dissertation at the University of Padua, on construct validation of the Rorschach using data from transcripts of initial psychotherapy sessions. In 2005 I spent 3 months at the University of Toledo, working on this validity issue and on a second project on Rorschach reliability. In that period I attended the Assessment Lab where I learned some fundamentals on the Rorschach and on testing. In general, my research interest is in personality assessment. Specifically, "here" in Italy I am still working on the Rorschach test, focusing on constructing the Italian normative sample for the Comprehensive System, as well as for some content scales. Recently, I have started to work on some narrative-based tests, such as the ORT and TAT and Roberts-2. I enjoy reading, watching movies and travelling.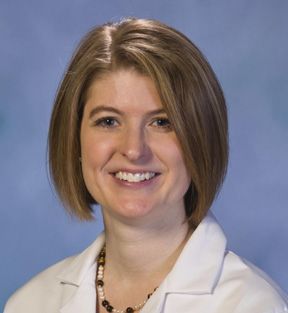 Erin Farrer, Ph.D. I am a licensed psychologist working for Summa Health System in Akron, Ohio. I specialize in techniques used to treat Posttraumatic Stress Disorder. I am also currently involved in helping establish psychological services in Sleep Medicine and the Cardiovascular Institute at Summa. I still have interest in psychological assessment and will complete them on an as needed basis at the hospital. Time-permitting, I enjoy spending time with family and friends, working out, cheering on my undergrad Alma Mater (Go Blue!!), and playing the occasional video game.
Fun Photos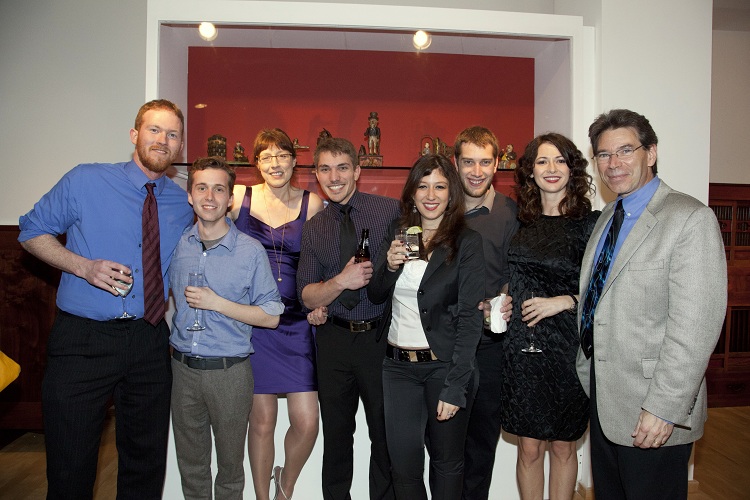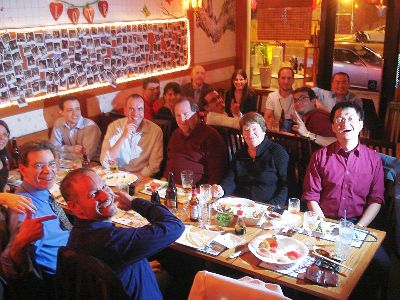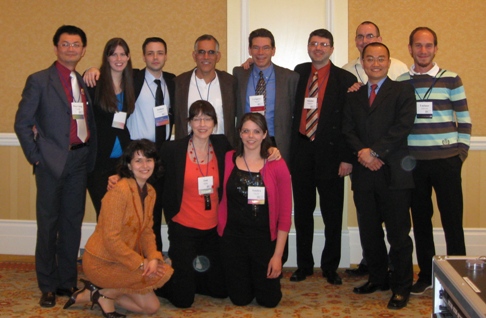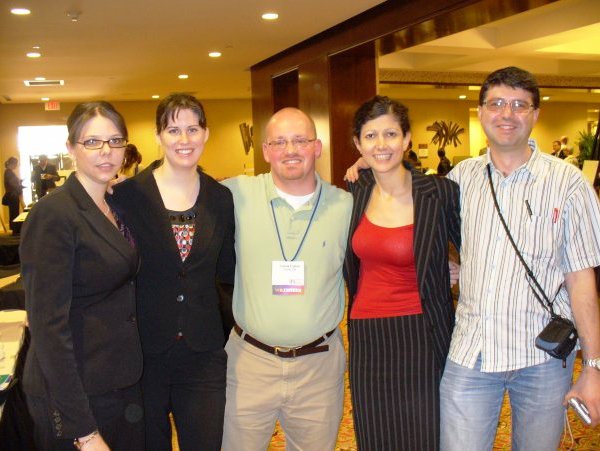 At the 2008 Society for Personality Assessment convention in New Orleans. Here's some of the lab at work.... (Sandra, Elizabeth, Aaron, Tanya Ozbey, and Nic)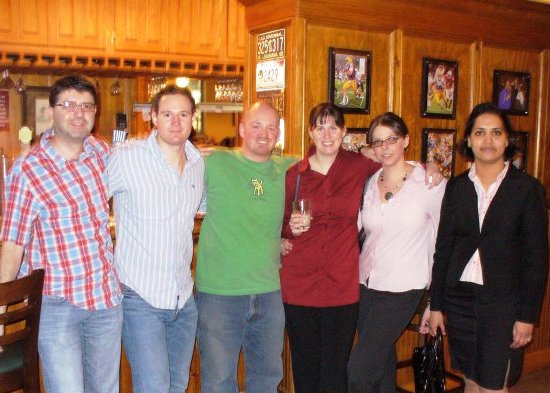 ...and at play. (Nic, Nick, Aaron, Elizabeth, Sandra, and Prachi Kene)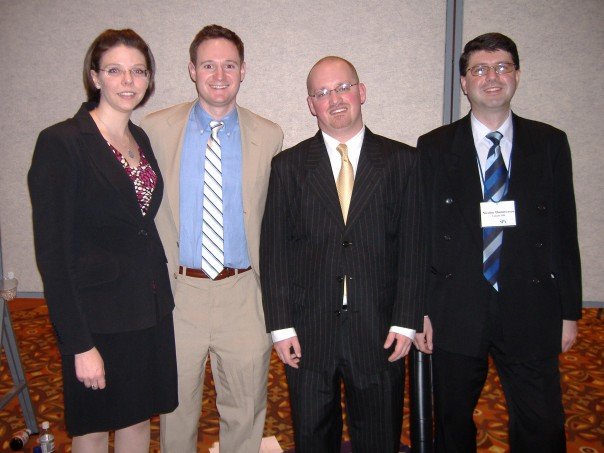 Lookin' good: Some of the lab members who presented at the 2007 SPA convention in Arlington, VA. From left to right: Sandra Horn, Nick Katko, Aaron Upton, and Nicolae Dumitrascu.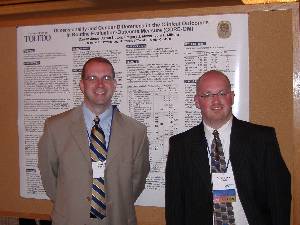 Darren Jones (L) and Aaron Upton (R) with their poster at the 2006 SPA convention in San Diego. This was taken after they explained the intricacies of multilevel between- and within-subjects factor analysis to Paul Costa -- and they're still smiling! (sort of)