Lectures & Guest Artist Visits
Lunch with a Purpose - Introducing the UT Center for muslim Women
Speaker - Dr. Asma Abdel Halim
Associate Professor of Women's and Gender Studies
Tuesday, February 19, 12 Noon - 1 p.m.
Eberly Center (Tucker Hall)
Admission - FREE
Dr. Asma Abdel Halim has been a human rights activist for the past 35 years and recently co-founded UT's Center for Muslim Women. She currently researches Sudanese laws from a feminist perspective, especially laws that directly affect women's rights such as Personal Status Laws (Ahwal Shakhsiyya) and criminal laws.
AN EVENING OF CONVERSATION AND MUSIC WITH PIANIST SARA DAVIS BUECHNER
Tuesday, February 19, 7 p.m.
UT Center for Performing Arts, Recital Hall
Admission - FREE
Buechner is coming to Toledo to perform with the Toledo Symphony Orchestra Friday and Saturday, February 22 and 23. The Tuesday before, she will make a stop at UT to chat with students, faculty and community fans. At this event – co-sponsored by the UT Department of Music, the UT Department of Women's and Gender Studies, and the Toledo Symphony Orchestra - Sara will share her experiences as musician and the inspiring story of how her gender transformation impacted her career. A Steinway will also be on hand in case she feels moved to give a little concert preview! Sara will also present a master class for students earlier in the day at 3 p.m., also in the Recital Hall. Admission to the talk and the master class is free.
Not a UT person? Parking is free during Sara's evening visit in Area 12 just across the street from the CPA.
LECTURES - FEMINIST FACULTY

Thursday, February 21, 4 p.m.
Carlson Library - Room 1005
Admission - FREE

"Fix Her Mistake: Abortion Stigma in Television Shows on Freeform and The CW Networks"
Dr. Shara Crookston, Assistant Professor, Department of Women's and Gender Studies
"Riding the Feminist Wave: A Textual Analysis of the Women's Marches and the Women's Convention 2017-2019"
Dr. Gigi McNamara, Assistant Professor, Department of Communication
STAND UP TO STALKING AND SEXUAL VIOLENCE
Monday, March 11, 6-8 p.m.
Health and Human Service Building - Room 1711
Admission - FREE
As part of National Stalking Awareness Month, join a lecture and Q&A  session with Anna Nasset, an emerging national speaker on the subjects of stalking and sexual assault. She shares her story to increase awareness about these crimes and to support service providers and survivors.
SPIRITS OF BLOOD, SPIRITS OF BREATH: THE TWINNED COSMOS OF INDIGENOUS AMERICA
Tuesday, March 19, 12 Noon - 1 p.m.
Eberly Center (Tucker Hall)
Admission - FREE
Speaker: Dr. Barbara Mann, Professor of Humanities
The philosophy of Turtle Island (Native North America) forms a collaborative binary, viewed as a Twinship of Blood (earth) and Breath (sky). Neither half can exist without its Twin, so that both halves are necessary and good. The Cosmos requires the halves to function in dynamic balance, endlessly spinning out in fractals, each replicating the Twinship. Practical results of the philosophy include female/male parallelism, halved-whole iconography, and the gift economy.
STRANAHAN LECTURE SERIES: Why We Should Value Campus Free Speech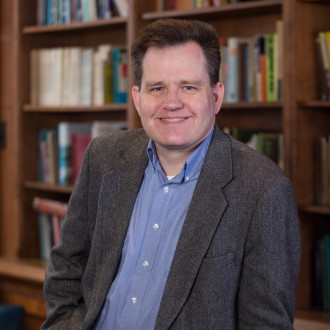 Wednesday, March 20, 12 Noon - 1 p.m.
McQuade Law Center Auditorium
Admission - FREE
Speaker: Professor Keith E. Whittington
William Nelson Cromwell Professor of Politics, Princeton University
Professor Keith E. Whittington will speak on the importance of free speech at universities as argued in his award-winning recent book, Speak Freely: Why Universities Must Defend Free Speech. Whittington will explain the need to protect free speech at universities to enhance the mission of assembling and nurturing an open and diverse community of scholars, teachers, and students. In his talk, Whittington will examine how relationships between the critical functions of the university and the principles of free speech can help resolve difficult challenges that confront modern universities. 
The free, public lecture is a part of the Stranahan National Issues Forum and is sponsored by the College of Law and its chapter of the Federalist Society for Law and Public Policy Studies. Food and drink will be provided.
.
JSHC Distinguished Lecture Series: Rita Colwell
Monday, March 25, 6-9 p.m.
University Hall, Doermann Theatre
Admission - FREE 
Register In Advance
Speaker: Dr. Rita Colwell
Distinguished University Professor both at the University of Maryland at College Park and at Johns Hopkins University Bloomberg School of Public Health, senior advisor and chairman emeritus at Canon U.S. Life Sciences, Inc., as well as president and CEO of CosmosID, Inc.
The Jesup Scott Honors College Distinguished Lecture Series charts bold direction in intellectual discourse and academic inquiry at The University of Toledo, opening windows on fresh-air approaches to today's biggest challenges, sharing the innovative ideas of movers and shakers who are anything but traditional. Reflecting the forward-thinking philosophy of the Jesup Scott Honors College, these speakers will engage you, challenge you, provoke you – and quite possibly make you see the world in a different way.
Dr. Rita Colwell is a leader in bioinformatics, most notably in understanding microbiomes and the application of this knowledge to human health and the diagnosis as well as treatment of disease. Her career bridges the disciplines of microbiology, ecology, infectious disease, public health, and computer as well as satellite technology.
Lunch with a purpose - Research from Dr. Bina Joe
Tuesday, April 23, 12 Noon - 1 p.m.
Eberly Center (Tucker Hall)
Admission - FREE 
Speaker: Dr. Bina Joe, Ph.D., FAHA, FAPS (CVS)
A founding Director of the Center for Hypertension and Precision Medicine, UT College of Medicine
Dr. Joe's research on the genetics of hypertension has been funded from the National Heart Lung and Blood Institute since 2004. She is an accomplished scientist in the field of hypertension, a multi-factorial disease and a leading cause of death. Her laboratory developed ways to identify genetic components of blood pressure regulation using rats as model organisms and systems biology approaches. The studies led to the identification of new genes regulating blood pressure in rat models, some of which are also genetically associated with human essential hypertension. Her lab also studies the link between host genomic interactions with microbiota in hypertension.