Working with Businesses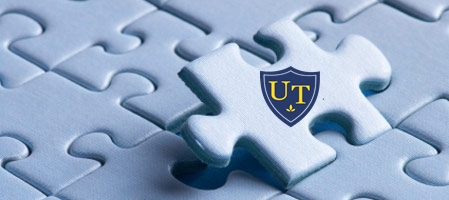 It is critical that organizations align themselves with universities that:
Produce quality field ready candidates
UT offers a professional sales major, minor, concentration, and MBA concentration

1 of 2 to offer major, minor, "other" undergraduate designation, AND a graduate degree designation
1 of 12 with a graduate degree designation
1 of 15 with major and minor
1 of 24 with major

UT students complete a required sales internship
UT curricula is integrated, hands-on, and taught by faculty who have sales experience.  UT is the only university in the country to require their majors to take a purchasing class.
UT competes at multiple regional and national competitions each year and has a top 10 track record for over a decade
UT sales students are hardworking and know how to balance priorities as many of them are funding their own college educations
UT has an active advisory board to ensure strategic alignment with the business community
UT faculty research influences curriculum enhancements, gets presented at the National Conference in Sales Management (NCSM), and is published in key sales and marketing journals such as the Journal of Professional Selling and Sales Management (JPSSM)
Provide a strong volume of candidates
UT has 200+ sales students and is one of the largest and most robust programs in the country
UT is actively connecting with high school students and teachers to maintain and grow enrollments (and job placements) for the future
UT has a customizable scholarship program dedicated to professional sales students (separate sponsorship)
Facilitate opportunities for engagement/outreach
UT provides year round, college and sales program specific events (Job Fair, Networking Night, Internal Sales Competition, Fall Fête, and the national UT Invitational Sales Competition)
UT hosts intimate, smaller interactions like the exclusive Corporate Coaching Sessions, Guest Lecturers in classes, Exclusive Engagements, and student representatives on the ESSPS Advisory Board Committees
UT augments events with award winning online tools like the Recruiter Videos Channel, Role Play Channel, and Elevator Pitch Channel
UT is home to chapters for student organizations like Pi Sigma Epsilon (PSE), Alpha Kappa Psi (AKP), and American Marketing Association (AMA)
Offer an attractive geography
UT is in the heart of the Midwest and close to a number of corporate offices and customers
UT students are 50/50 on the relocation of 100 miles or more from where they call home
Deliver programs to develop, train, and coach current members of your sales team
Are Your Recruiting Resources Prepared?