ALA enhances futures of UT students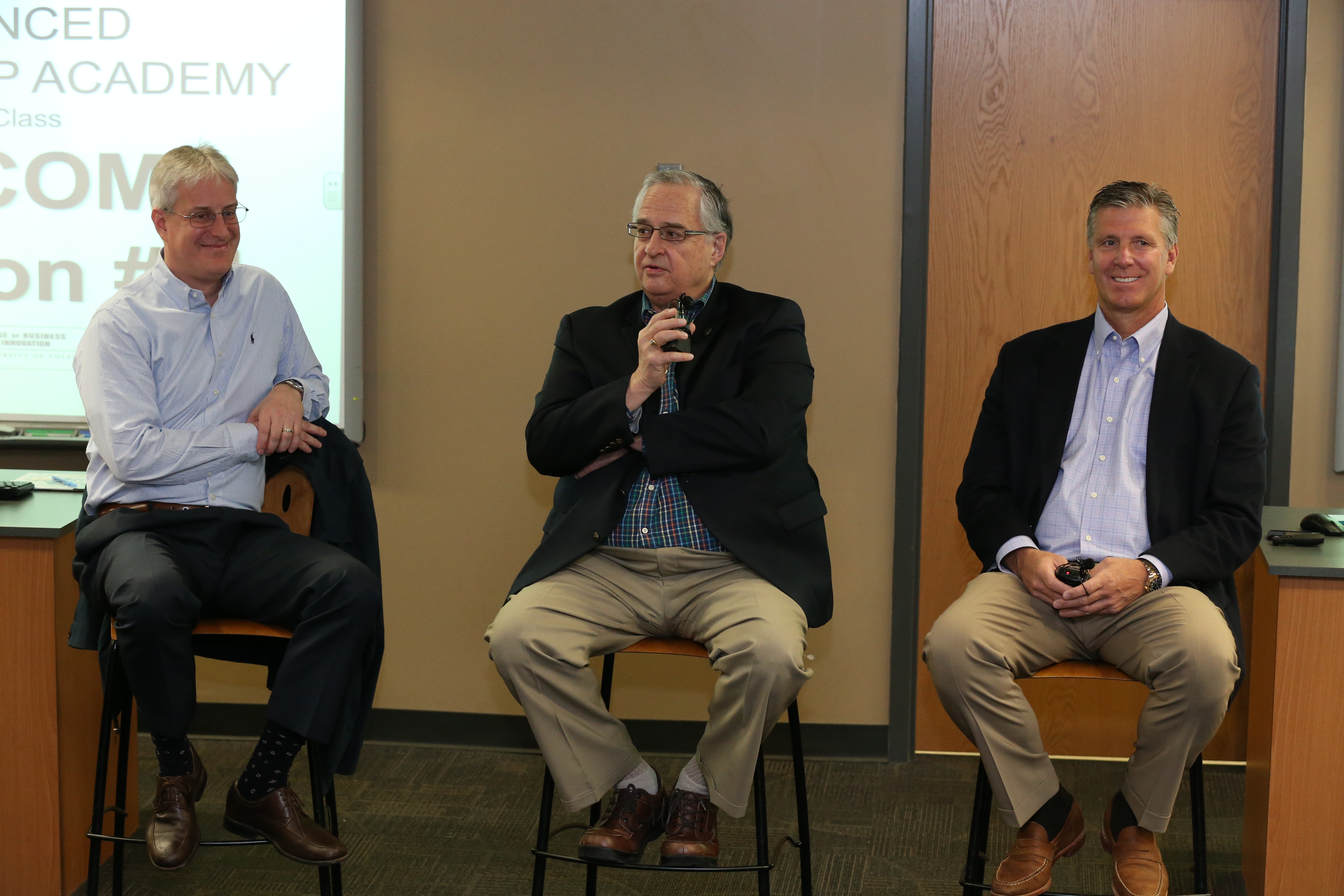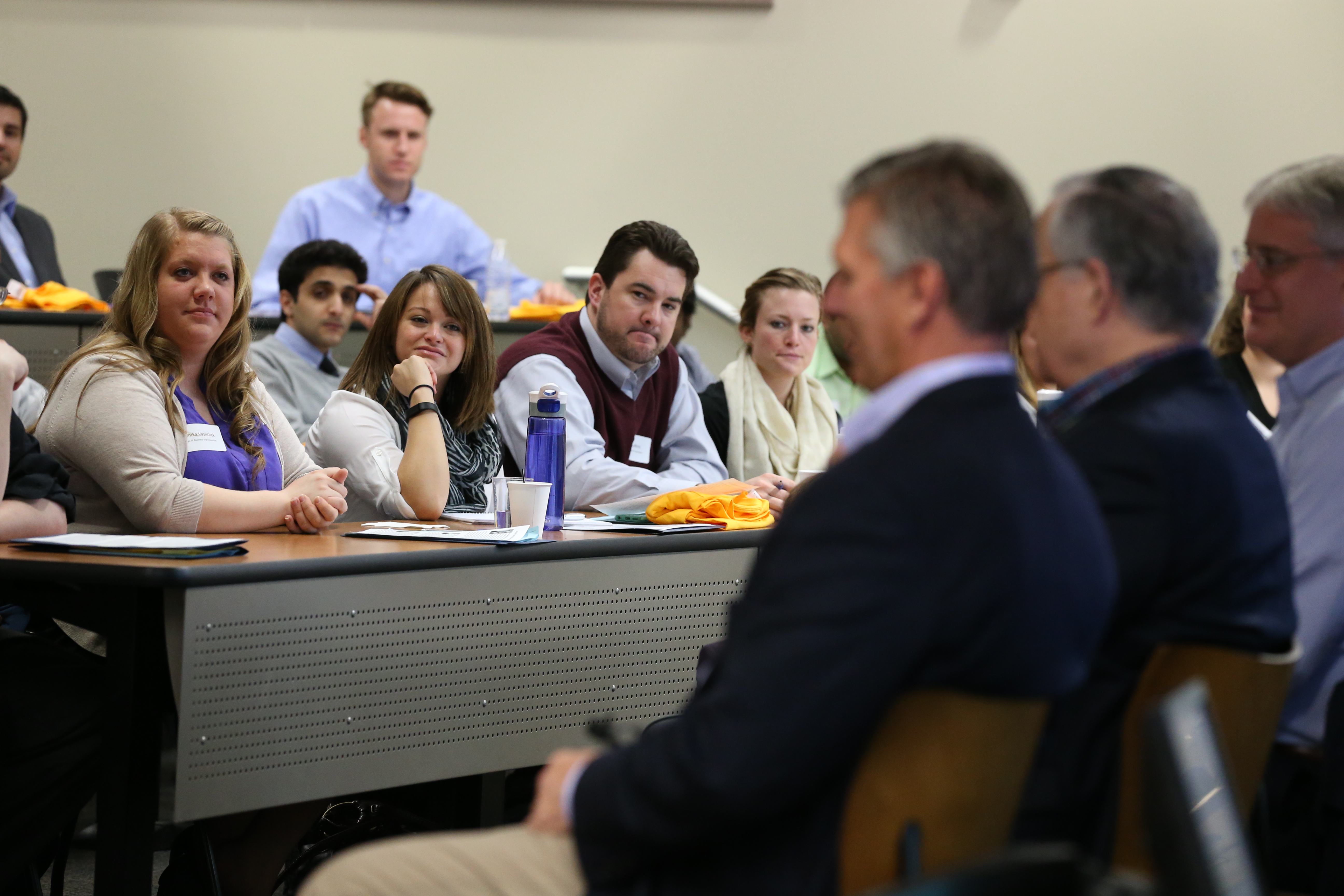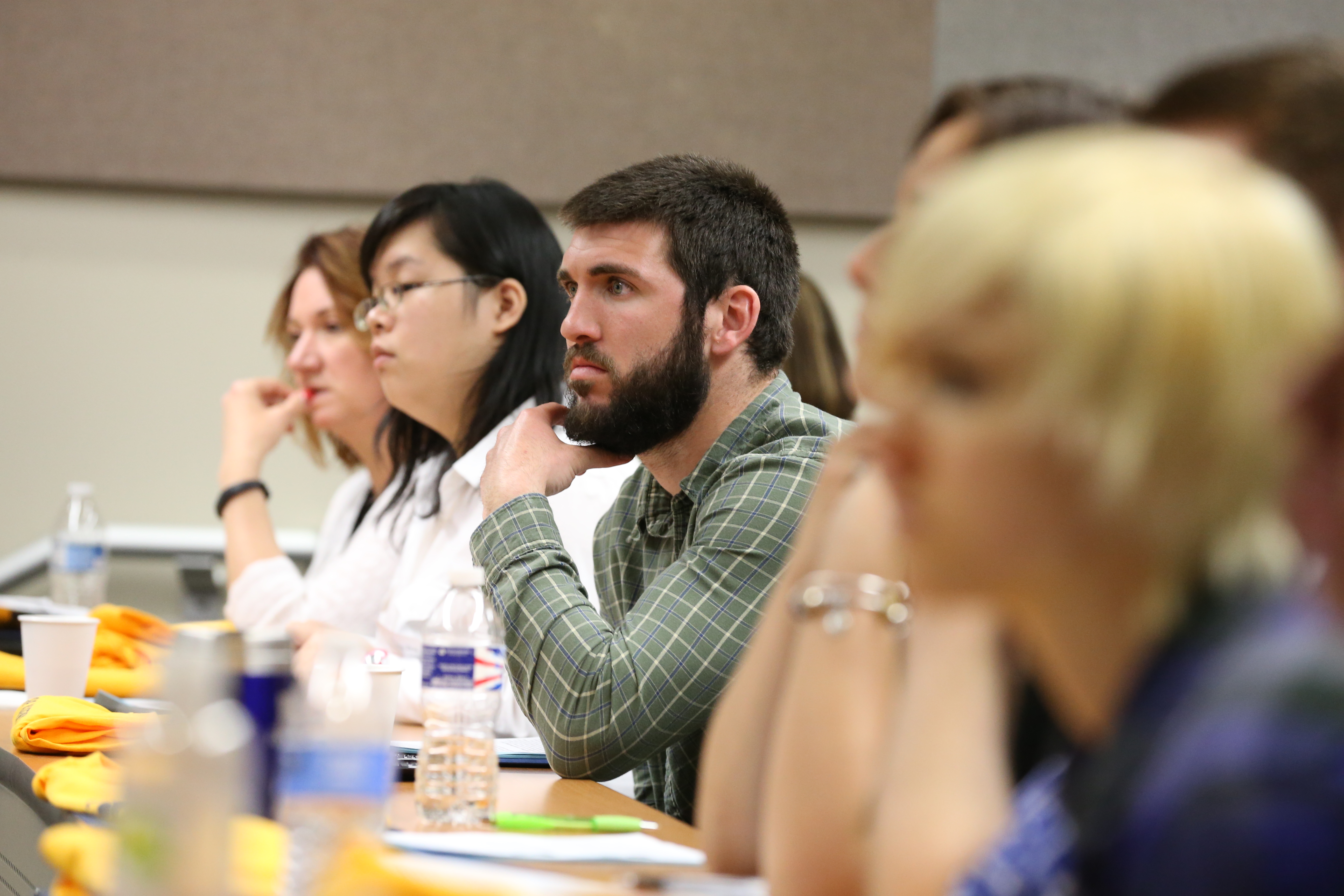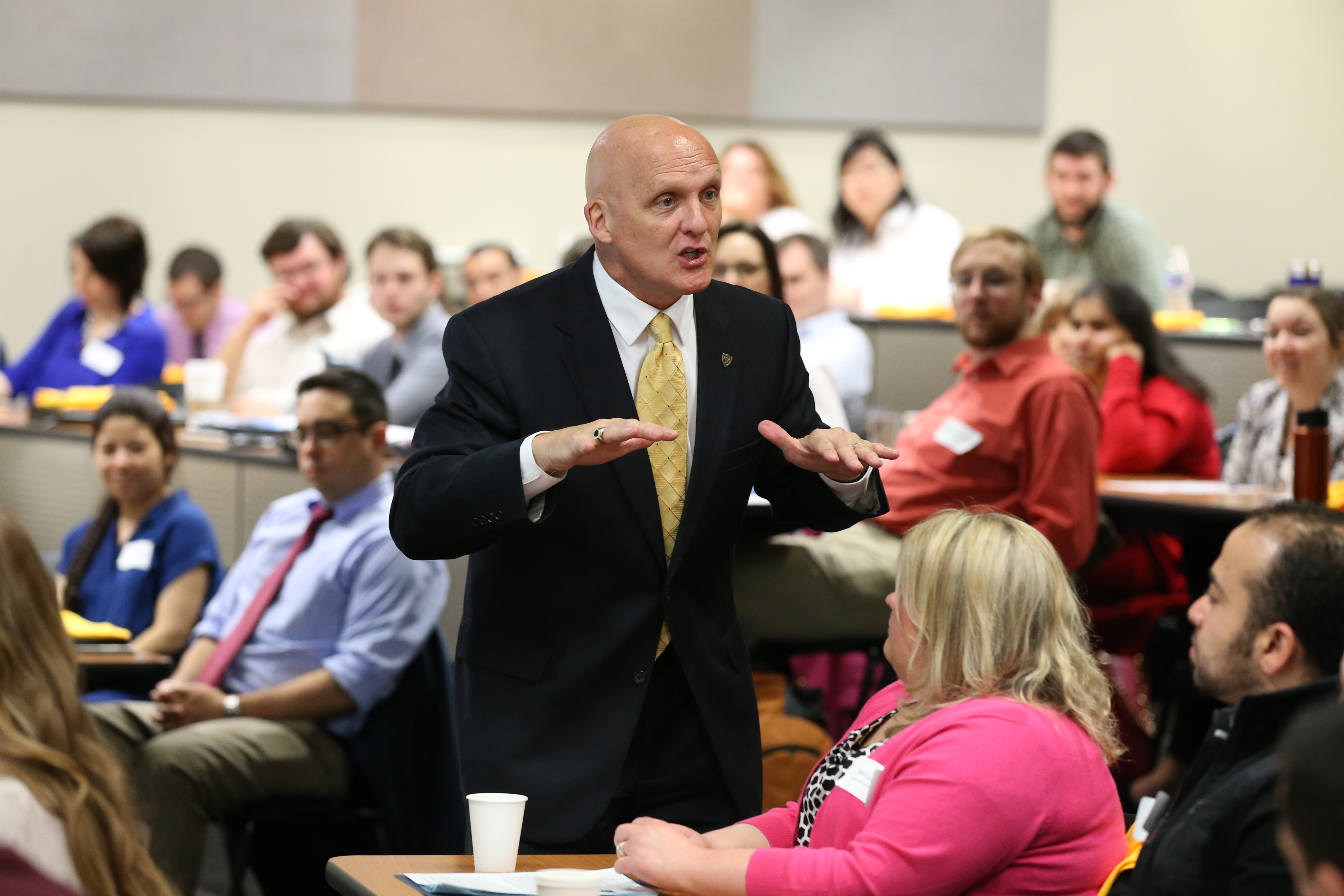 About 100 University of Toledo students from across campus took a major step to enhance their personal and professional lives recently as they participated in the sixth annual Advanced Leadership Academy (ALA), presented by the College of Business and Innovation.
Students were invited to participate in the ALA based on their academic and professional records of success as well as the recommendation of graduate faculty.  Academy members included masters and Ph.D. students from most colleges across the University. 
"It is always very exciting to bring together some of our best and brightest graduate students from across our campus to link up with outstanding leaders from a wide variety of professions and disciplines," said Dr. Clint Longenecker, Stranahan Professor of Management and ALA Program Coordinator.  "It is a very unique and true cross-campus learning experience for everyone." 
"This Academy exposes students to cutting edge leadership theory and practices," he added. "All disciplines, be it engineering, healthcare, pharmacy, business or science, need strong, effective, character-driven leadership."
Students had the opportunity to learn success and leadership principles from a diverse group of speakers that included Joseph Zerby,  President and General Manager for The Blade and                                       Chairman of The University of Toledo Board of Trustees; Steven M. Cavanaugh, Executive Vice President and Chief Operating Officer, HCR ManorCare, Inc.; Dan Rogers, CEO, Cherry Street Mission; and Chad Bringman, CEO, Ronald McDonald House Charities, among others.
"What a phenomenal personal and professional development experience" noted Jenna LaSota, Masters of Science in Biomedical Sciences, Human Donation Science, and Professional Science Masters candidate, College of Medicine and Life Science, College of Business and Innovation. "Not only did we learn how to become an emotionally intelligent, results-oriented leader, we were able to hear current leaders from around the area. During each session the panel discussion participants varied in background, but each of them had invaluable coaching and career advice to share." 
Michael Miranda, a Ph.D. candidate in Chemical Engineering, observed, "The Advanced Leadership Academy has been a great experience. The program highlighted the qualities that make a successful leader, with emphasis on emotional intelligence, work relationships and public service. The panel discussion gave us insight to successful leadership and their experiences."
Puja Pradhan, graduate student in physics and astronomy at UT, said, "I am an international student from Kathmandu, Nepal. I have been at UT for almost five years and now I am in a stage where I should start looking for the job. So, I wanted to take part in this program for my personal development; it really helped me to build self-confidence and better prepared me for the job market."
Yuriy Romanovich Yatskiv, a graduate student in the field of Bioinformatics at the health science campus, said, "I would recommend attending to anyone who is serious about their professional future. The Advanced Leadership Academy will teach you and show you what it takes to be a real leader."
Jangus B. Whitner, BSPS, Doctor of Pharmacy (PharmD) Candidate 2016 in the UT College of Pharmacy & Pharmaceutical Sciences, noted, "This program opened my eyes to new concepts and shed light on unique ways of thinking about traditional approaches to leadership. The energy of this academy is one that breeds positivity, learning, and teamwork! I have already began reflecting and implementing new habits and methods of leadership into my daily routine."
Garrett Keeton, anticipated JD/MBA, Class of 2016, noted, " I would like to begin by expressing my gratitude at the privilege of being involved in such a wonderful experience, and I would be remiss if I did not note Dr. Longenecker first and foremost.  He contained such energy and zeal that it would have been a difficult task to not be motivated and enthusiastic.  The greatest point, in my opinion, was made by panelist Dr. Schwann when he discussed the concept of Servant Leadership and how it becomes an essential part of being a results-driven manager."
Dr. Longenecker thanked Michael Miller, CEO, Waterford Bank Ltd for his ongoing support of this year's Advance Leadership Academy. Miller stated, "As a two-time graduate of the College of Business and Innovation, it is great to give back to this terrific institution which has had a powerful impact on my life and career."
Longenecker also extended his thanks to COBI Dean Gary Insch for his strong support for this COBI initiative.