Huntington Bank provides $10,000 in scholarships to five UT business students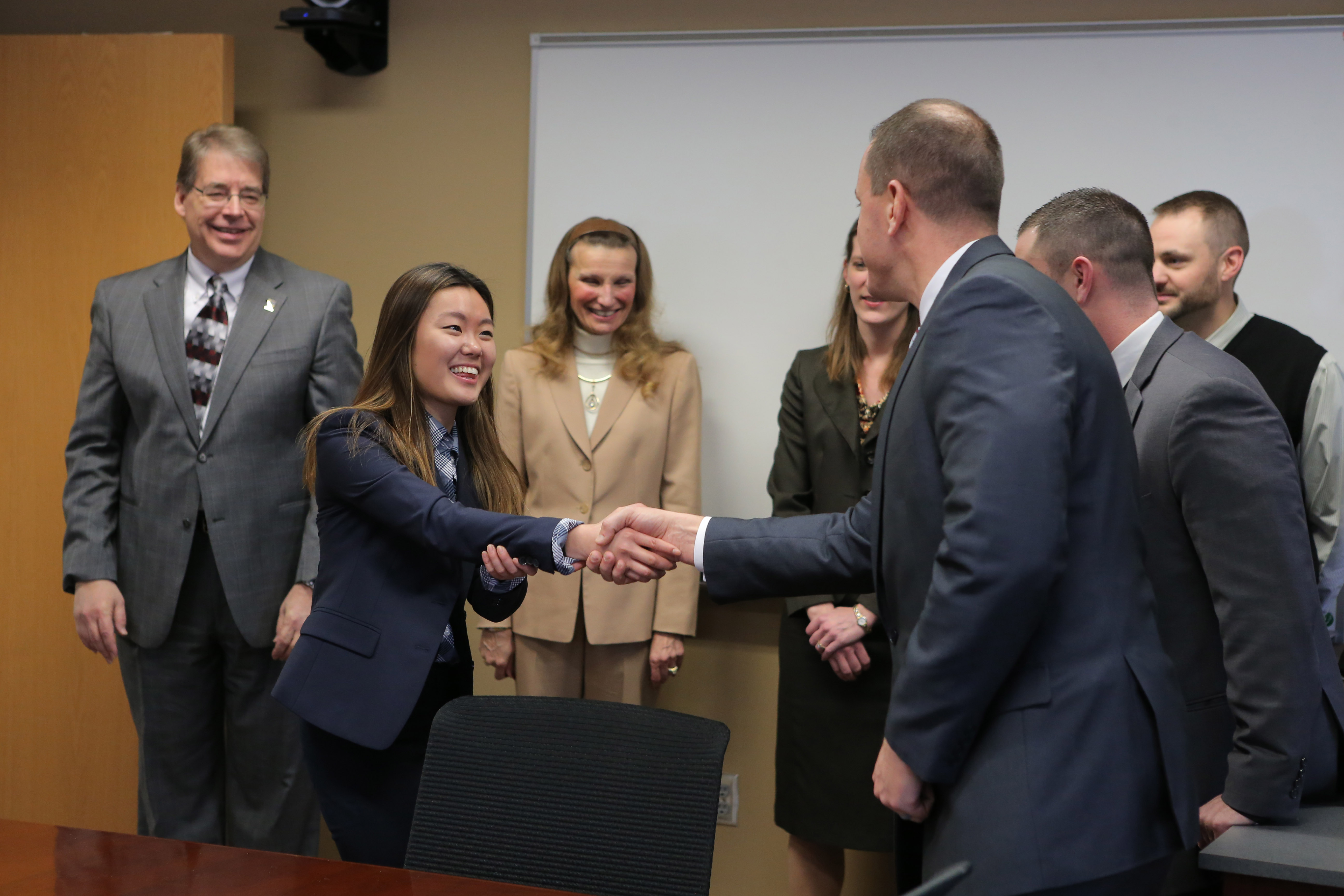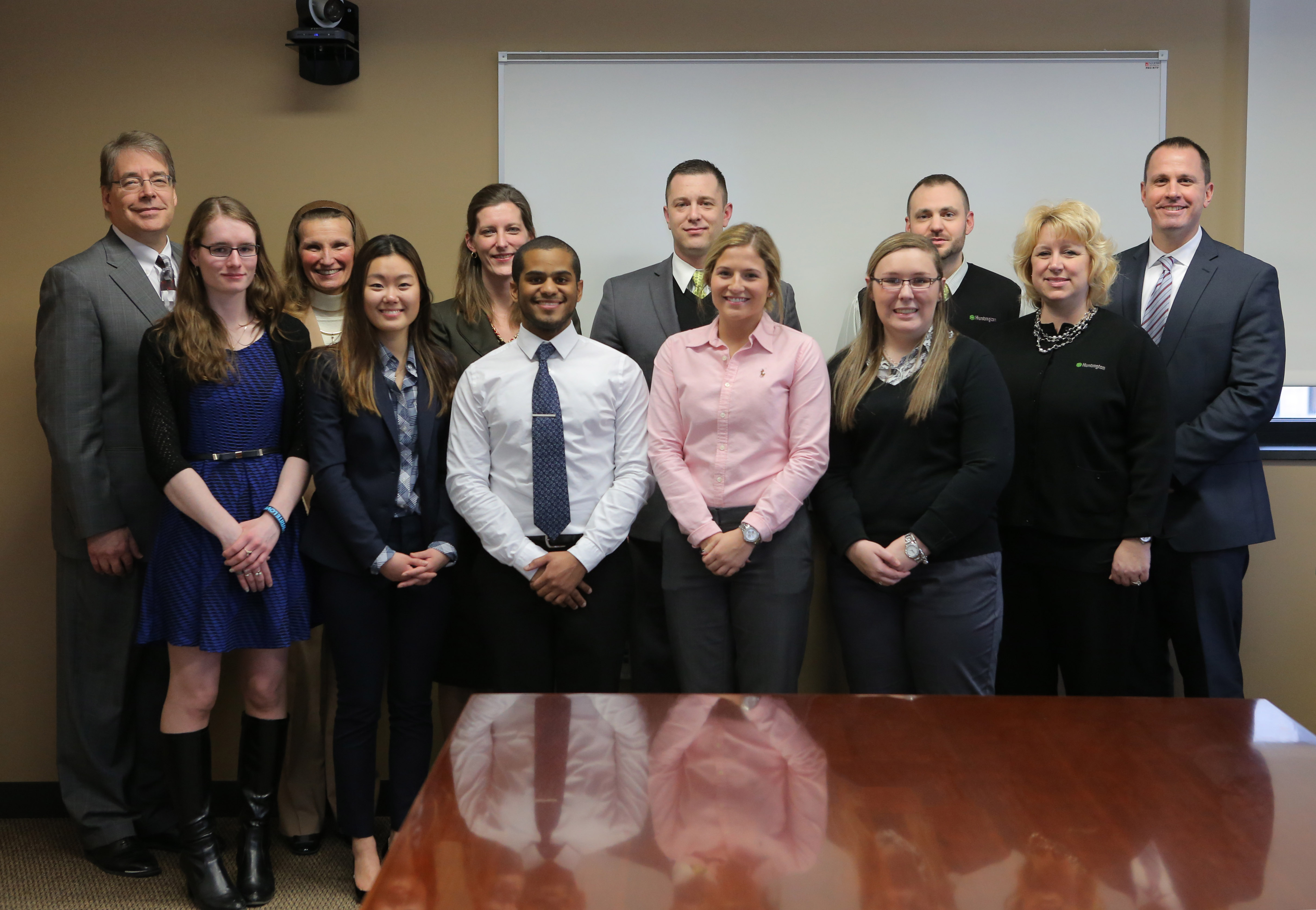 Huntington Bank presented scholarships totaling $10,000 to five University of Toledo College of Business and Innovation (COBI) students on January 22 in the Huntington Sales Lab, located on the fourth floor of the college's Savage & Associates Business Complex.
 The recipients are graduate student Cassandra Wenman ($3,000) and undergraduate students Paviele Pena ($2,000); Kaleigh Rapp ($2,000), Jae Huth ($2,000) and Boram Kim ($1,000).
"We were extremely impressed with the recipients, and their respective accomplishments and aspirations – a compliment to the talented students that the University is developing," noted Joel Jerger, Senior Vice President, Huntington Bank, Toledo. "The scholarships reflect Huntington's commitment to Northwest Ohio. We look forward to continuing to work with the University as it educates the next generation of leaders.  "
Through an expanding banking program between Huntington Bank and UT, Huntington is providing $150,000 in academic programming and scholarships for students and additional convenient banking options on campus.
"Both The University of Toledo and the College of Business and Innovation are extremely grateful to Huntington Bank for their outstanding support of our tremendous students," noted Dr. Gary Insch, UT COBI Dean.  "Huntington is serious about its role as UT's banking partner, and these new scholarships reflect their commitment to provide meaningful financial support to some of our extraordinary business students."
Rapp, a junior double majoring in accounting and finance, said, "Becoming a recipient of this scholarship shows that my hard work has paid off.  It really means a lot that I was chosen out of a pool of recipients to represent the College of Business and Innovation. This scholarship is going to help me achieve my academic goals because I will be able to focus more on my school work rather than the stress of making ends meet."  
Pena, a financial services major, said, "This scholarship is a proud pat on the back and a reminder that all this hard work, stress, and sacrifice we go through in college isn't only for a degree. It's for the discipline we get out of it.  Thank you to The University of Toledo and to Huntington Bank for the opportunity and your investment in our success."
Wenman, who is in the masters of science in accountancy program, said, "I'm very appreciative of the relationship that the University of Toledo and the College of Business and Innovation has with Huntington Bank.  I feel honored to be a recipient of this scholarship, and receiving the Huntington scholarship reaffirms UT and COBI's role in my success."
Jae Huth, a junior marketing major, said, "Being honored with a scholarship from Huntington Bank is truly empowering and I appreciate it more than words could ever say. This scholarship means that there are organizations, such as Huntington, that truly care about the importance of education and are willing to help students make their dreams come true."