Longenecker receives two unique awards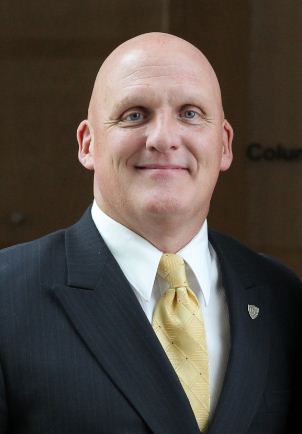 Dr. Clinton O. Longenecker, Stranahan Professor of Leadership and Organizational Excellence in the College of Business and Innovation, has been named to receive the rank of Distinguished University Professor, one of only two UT faculty members to receive the award this year from among the 11 nominations submitted to the Academic Honors Committee.
Longenecker earned a bachelor's degree in business administration in marketing and a master of business administration in management from UT. He has established a stellar reputation in teaching, research and service, and has been with UT as a faculty member for 30 years.
He is a globally recognized expert in the areas of performance improvement and management development. His research addresses real business and management problems that affect organizational productivity and survival. In recognition of his outstanding scholarly achievements, Longenecker was awarded the UT Outstanding Research Award in 2008.
In 2013, Longenecker was recognized by The Economist as one of the top 15 Business Professors in the world — one of only two Americans. He has an extensive management consultant portfolio with clients that include a number of Fortune 500 firms and entrepreneurial organizations, including Owens-Illinois Inc., Cooper Tire & Rubber Co., Marathon Oil Corp., Dana Corp., Parker Hannafin Corp. and the Howard Hughes Medical Institute. His research is regularly featured in national media outlets, including The Wall Street Journal, Business Week, CSPAN, NPR, NBC Radio, and many local and regional outlets.
Recently, his work on leadership has become a template for ethics training across the branches of the United States military. More than 4,000 senior officers from the Army, Navy, Air Force, Marines and the Pentagon have benefited from Longenecker's training, and his work is required reading at service academies.
The other honor bestowed on Longenecker is his being selected to receive the Lawrence V. Conway Distinguished Lifetime Service Award for his humanitarian work, which he will receive at The University of Toledo College of Medicine and Life Science's Medical Mission Hall of Fame ceremony on April 18.  
Longenecker is an active community servant, a committed member of the Christian and Missionary Alliance Church, and an active Bible study leader and Christian speaker. The UT alumnus has spent extensive time working in Haiti managing missionary schools and hospital construction projects as well as disaster relief programs. He and his wife, Cindy, have three children, including Steven, who was adopted as the result of their missionary work.
Dr. Lawrence V. Conway, UT professor emeritus of finance, founded the Medical Mission Hall of Fame in 2004 to honor individuals and organizations that have made significant contributions to advancing the medical well-being of people around the world. In 2006, the Medical Mission Hall of Fame became affiliated with the UT College of Medicine and Life Sciences. The hall of fame can be seen in the lobby of the Jacobs Interprofessional Immersive Simulation Center.