COBI student wins Toledo Trucking Association scholarship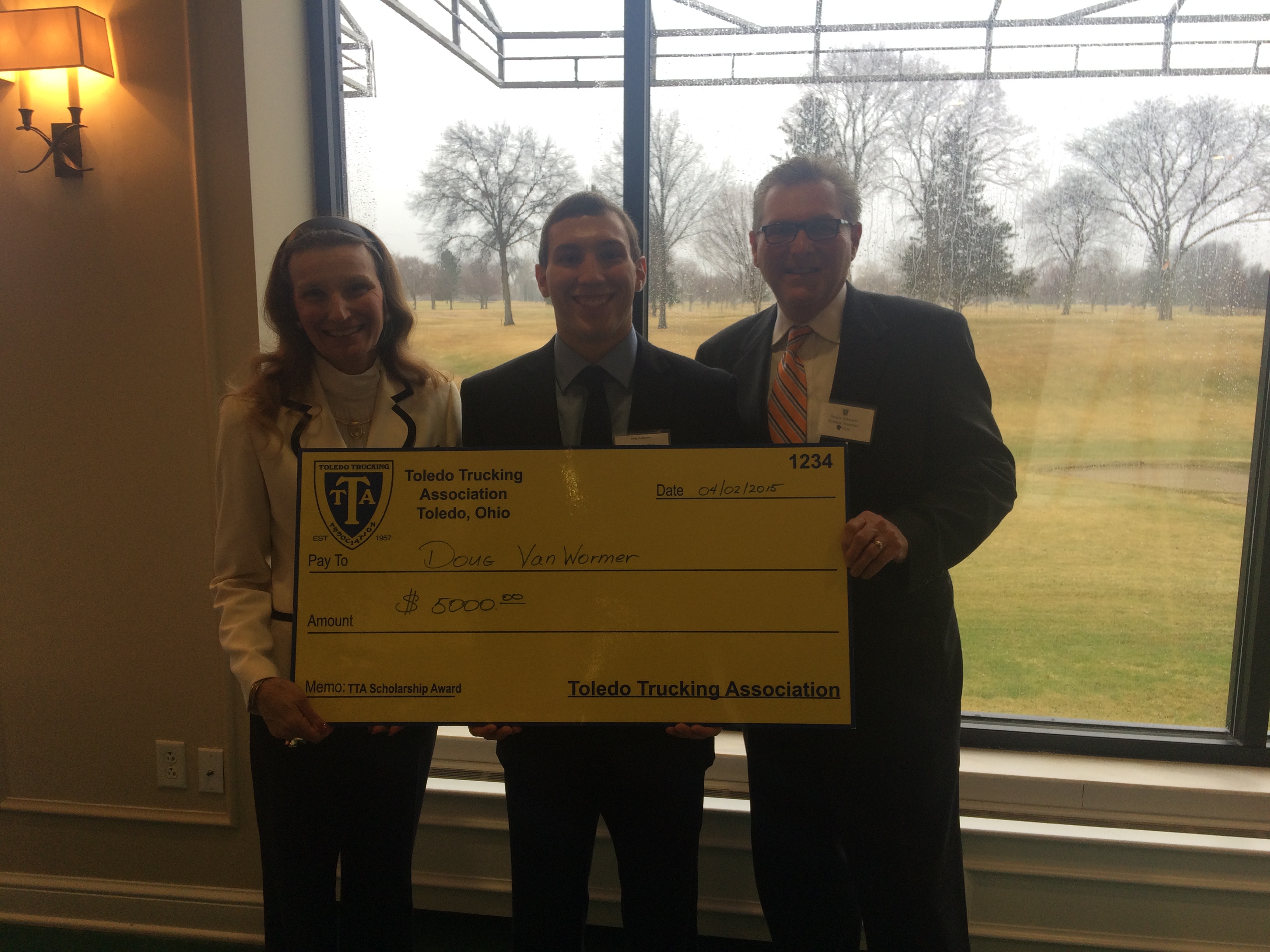 Doug Van Wormer of Ida, Michigan received a $5,000 scholarship from the Toledo Trucking Association in April during their 8th annual scholarship luncheon. VanWormer is majoring in supply chain management at The University of Toledo College of Business and Innovation, where he has a 3.788 GPA. He had an internship with Owens-Corning during the past year.
COBI Senior Associate Dean Terribeth Gordon Moore joined VanWormer for the check presentation at the Inverness Club.
"Trucking Moves America Forward" is a current campaign of the American Trucking Association. The scholarship, which is presented each year to a full-time student in the UT College of Business and Innovation, is among the ways the Toledo Trucking Association is paying it forward to the industry.