Corporate Coaching Sessions
November 5+6, 2018
March 20+21, 2019
Meet our new juniors and help to prepare them for a career in professional selling!  Students who are being coached are also eligible for academic credit on their sales internship after they complete PSLS 3440 Sales.  ESSPS Corporate Partners only; Recognized Recruiters pending student availability (likely due to continued increases in sales enrollments).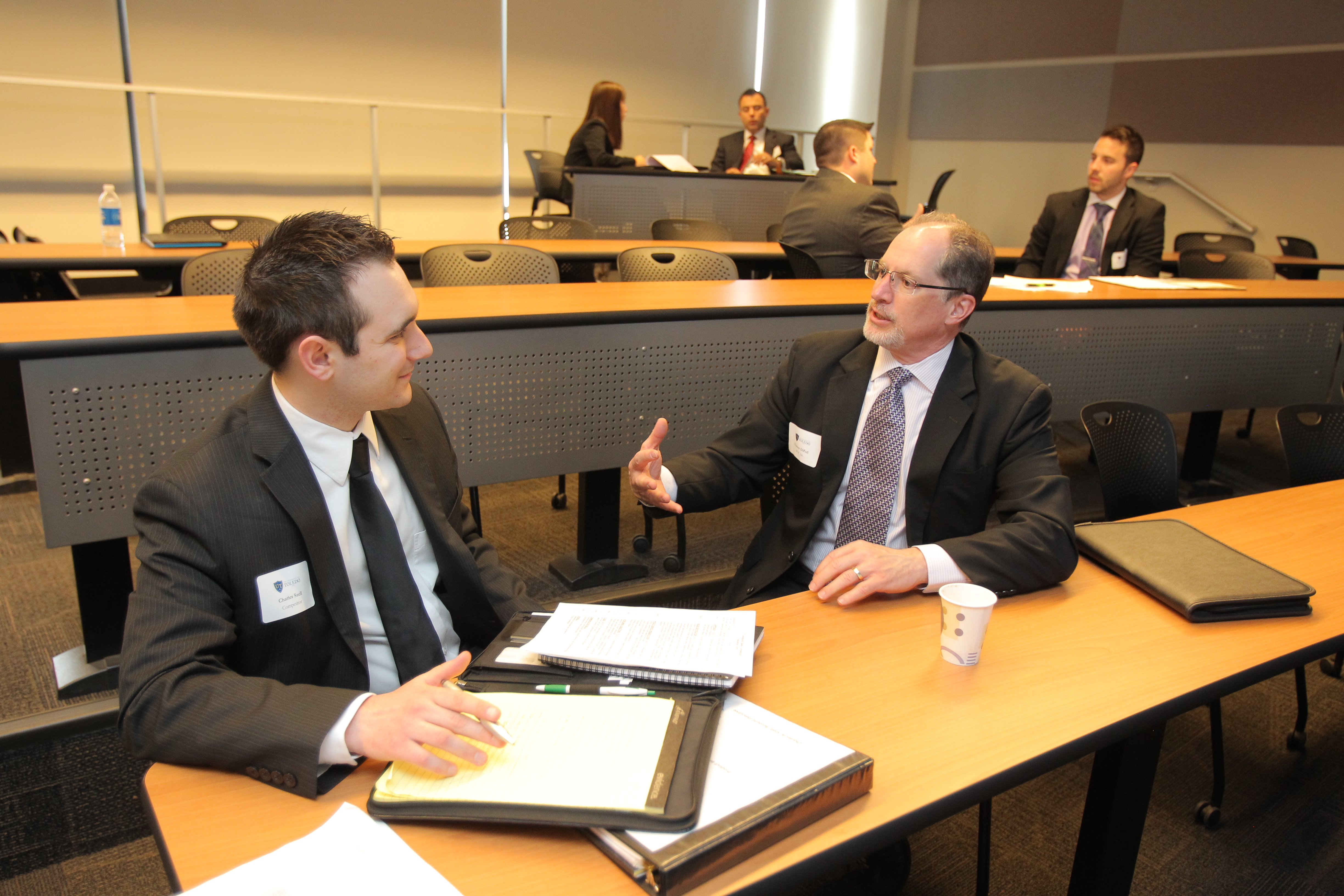 Times
November 5 9:15-11:00 & 11:00-12:30 (Advisory Board Committee Meeting 12:30-2:30, includes lunch)
November 6 2:15-4:00 & 4:00-5:30
March 20 11:00-12:30 & 5:15-7:00
March 21  9:15-11:00 & 3:45-5:30 (Advisory Board Committee Meeting 2:00-3:30 & Networking Night 5:30-8:00)


Registration
Fall Blocks
Spring Blocks
*Link will take you to the first block for that semester, and you can register for all semester blocks and the Advisory Board Meeting on the same form
Directions and Parking
Park in lot 17 or 25.  Lot 17 is the closest to the Savage Business Complex (SB).  Both lots will not be ticketed for permits during the sessions.  If you want more parking flexibility, please visit our ESSPS Event Parking page to learn more about registering your vehicle online for a guest parking pass.


How it Works
Students are completing their information gathering role plays on October 29 + 30 and March 18 + 19
Read the Corporate Coaching Session schedule that was sent out (around 1 week prior) and find the students you have been paired with.  There are multiple session blocks, so please read the entire sheet to know if you have been scheduled for 1, 2, 3, or 4 blocks. 
Use the ESSPS Showcase's Role Play Channel (login credentials in your organization profile in Memberclicks) to watch the Information Gathering Role Play for your assigned professional sales students and complete an evaluation before the actual session.  Role plays are able to be viewed on mobile devices.  A copy of the role play scenario is sent prior as well.
Check-in to SB 4100.  Ipads, extra evaluation forms, coffee, and water will be available.  You will be directed to your coaching location shortly before the class starts. 
Meet your professional sales students in class for the Corporate Coaching Session and conduct a 30 minute coaching session using the role play recording and evaluation as relevant.  One professional can coach two students within a block (30min with student #1 + 30min with student #2).  There will be 1 or more students directly observing your session.  The observing students will be from PSLS 3440 Sales (juniors) and/or PSLS 4710 Sales Force Leadership (seniors).