Premier COBI High School Accounting Competition enables students to solve a crime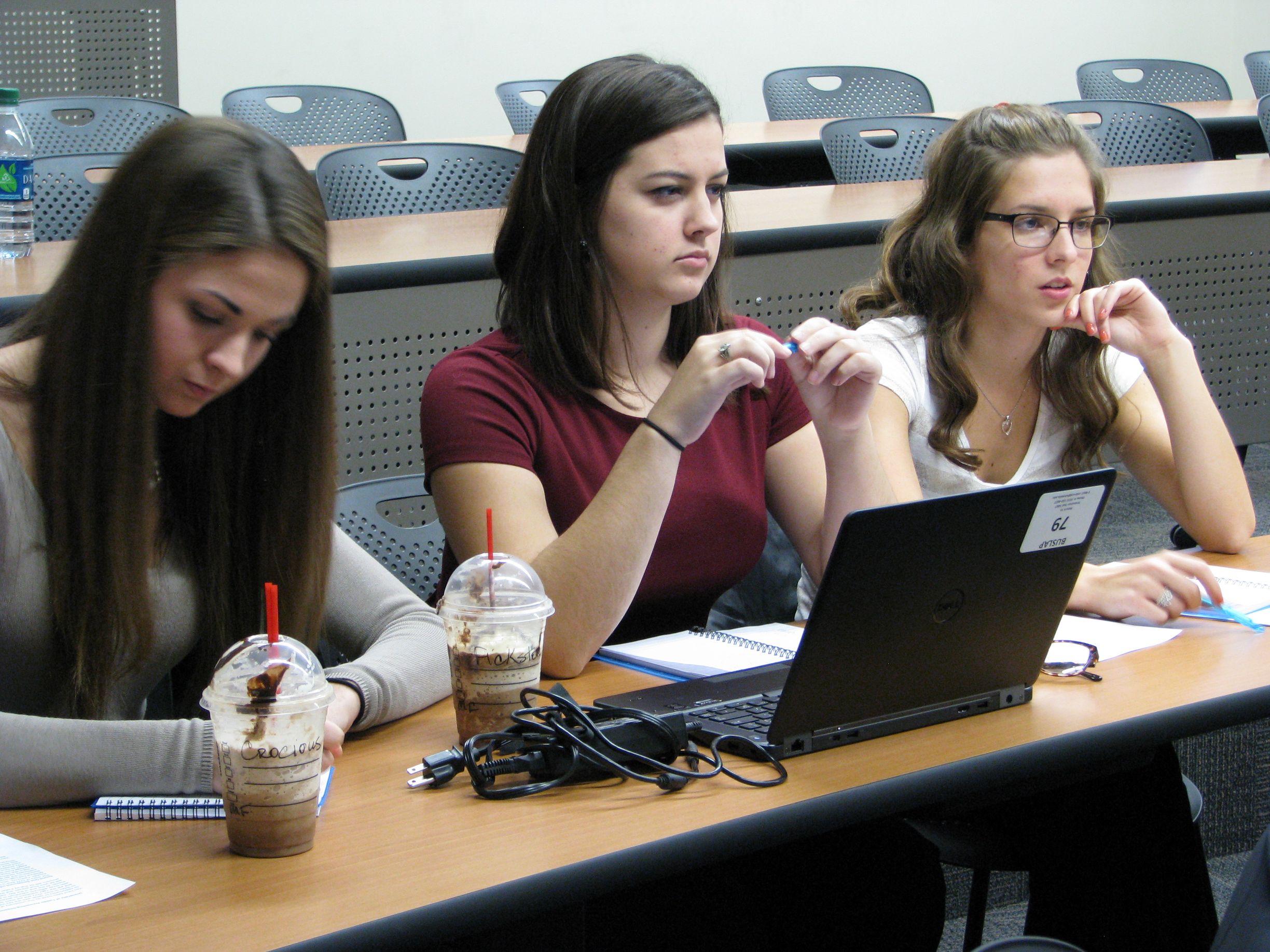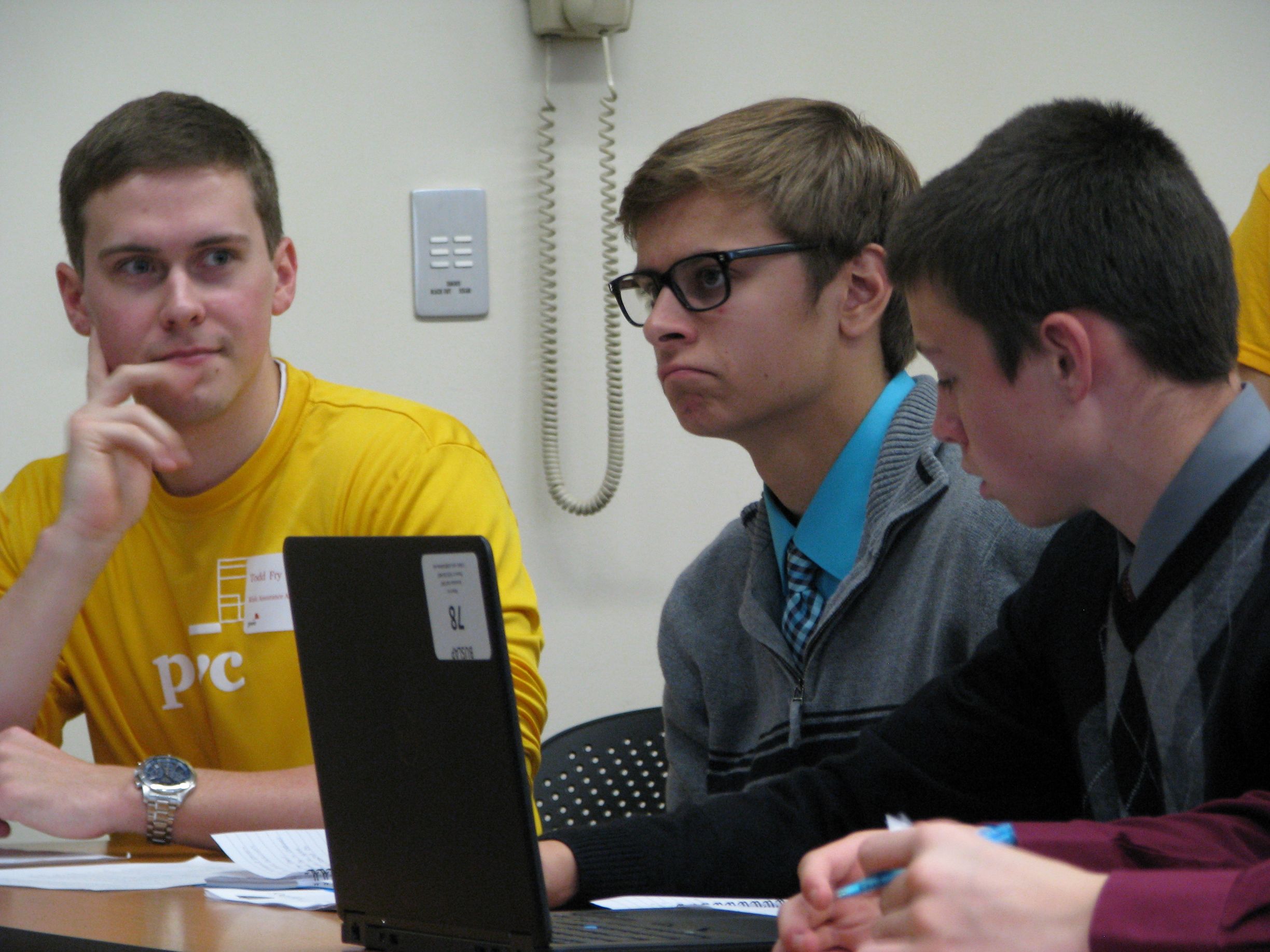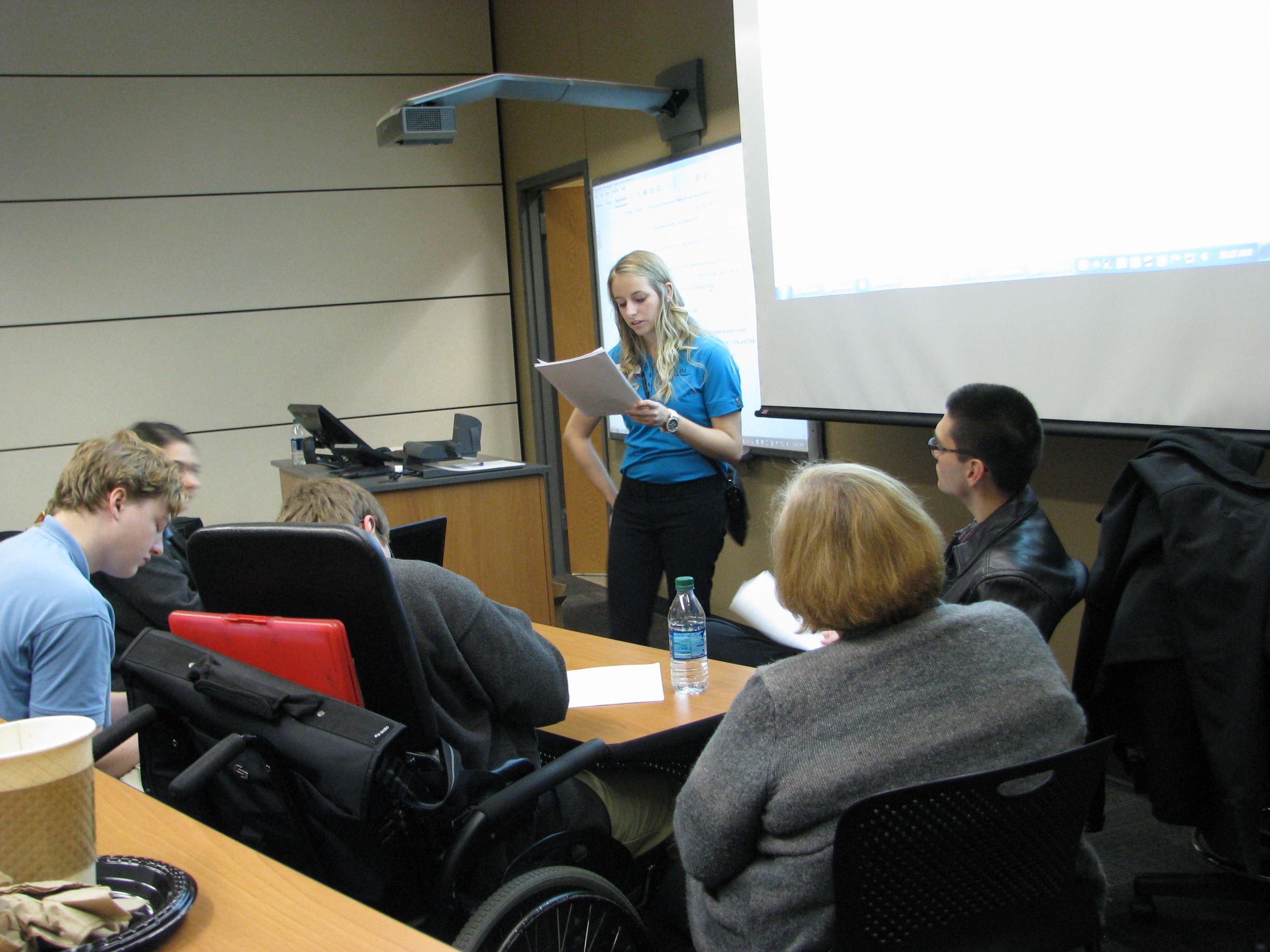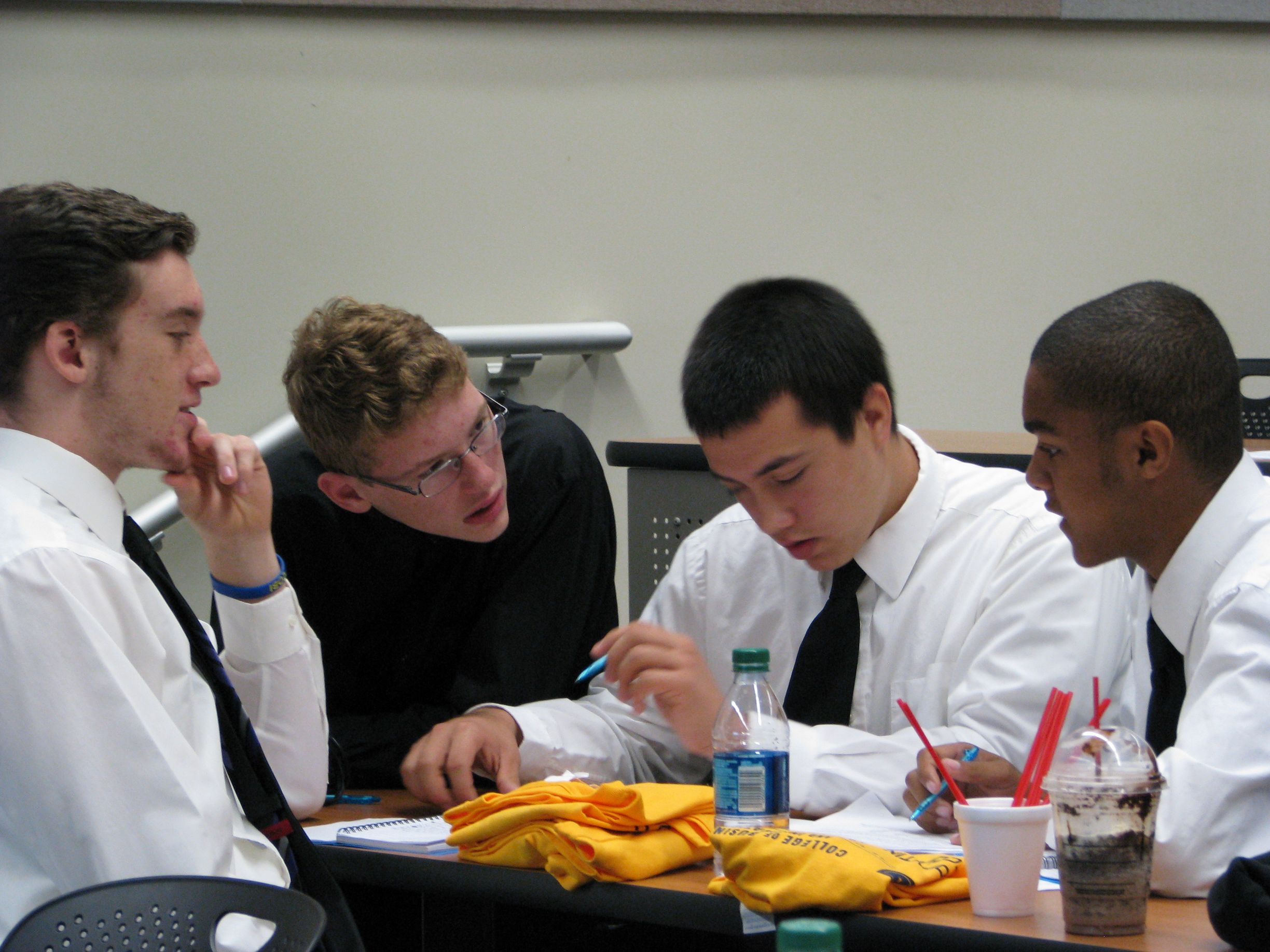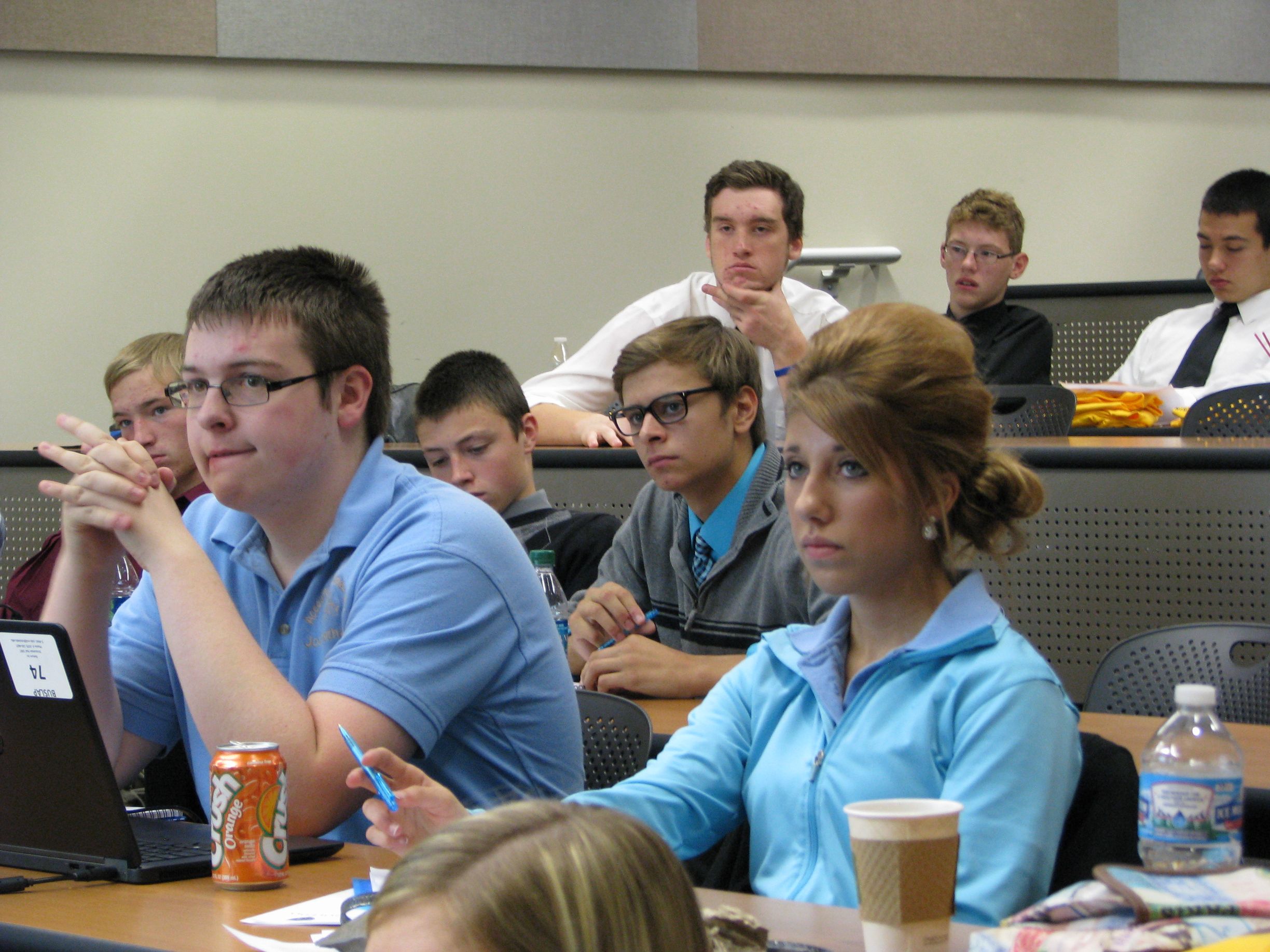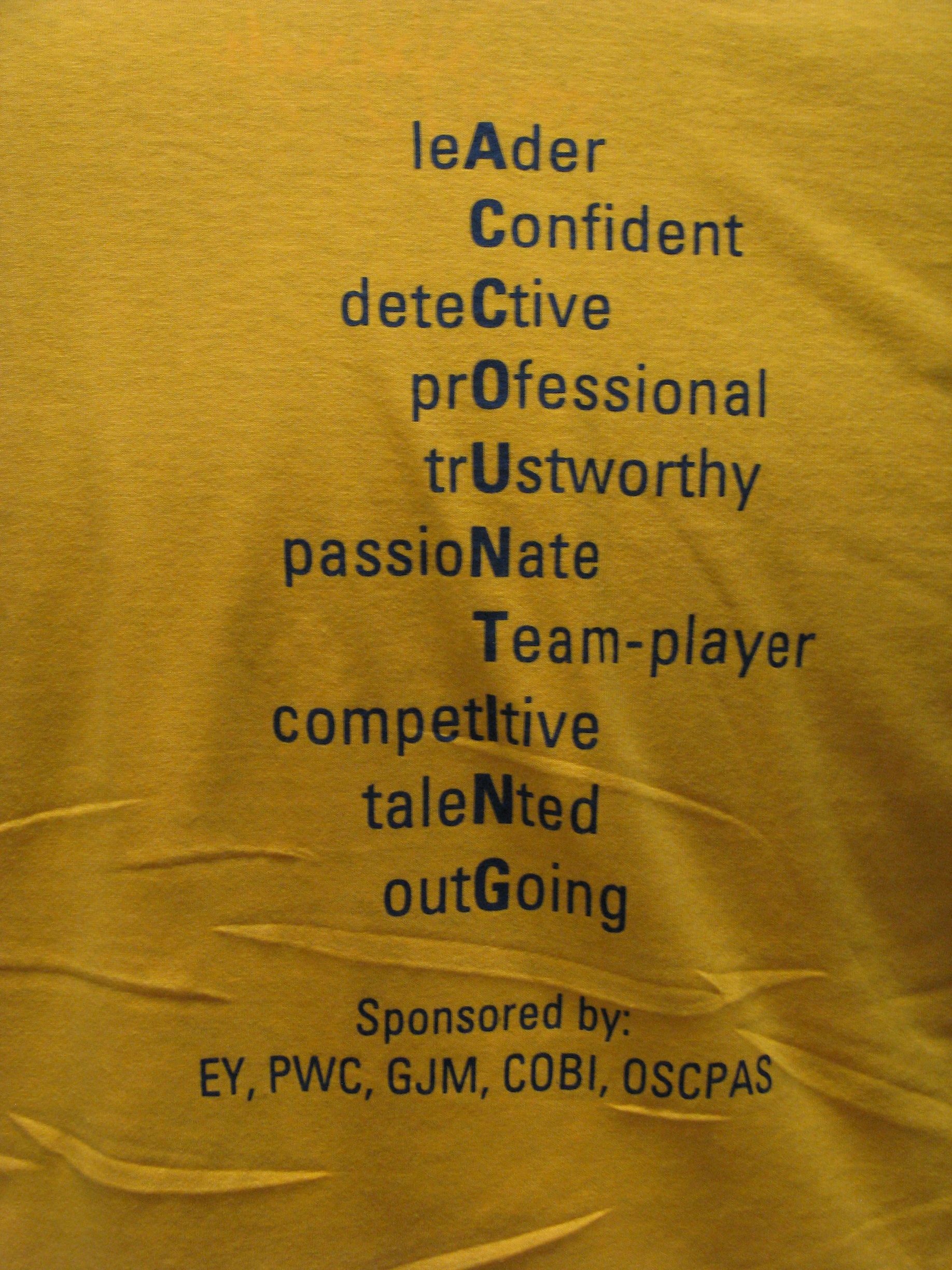 There were actors and students and coaches and crime and analysis and more during COBI's first Accounting Department's High School Accounting Competition on October 30. The event was also sponsored by EY, PwC, GJM, and the Ohio Society of CPAS.
Twenty-four school students from Archbold High School, the Four County Career Center and from Swanton High School were divided into 6 teams to solve the crime, with about 7 COBI accounting student volunteers following their scripts to help or hinder the investigators. COBI accounting grads now working at major firms such as EY, Gilmore Jasion Mahler and PWC were also there as team advisors, having prepared scripts and scenarios for the innovative activity. Current COBI accounting student Clint Hardman coordinated many of the day's activities.
The high school students received materials about a week before the event so they could understand the case and prepare their questions in their role as forensic accountants.  During the event the students asked questions of the "business owners" under suspicion, who were prepped with very specific details.
Accounting department chair Hassan HassabElnaby said the event was a first time recruiting event. "It gave the high school students a chance to meet our students, to see our fantastic facilities here in the UT College of Business and Innovation, and explore dimensions of the accounting profession that they may not have even thought about before."
Tina Short, who teaches accounting at Four County Career Center said the event was "exciting and a new kind of learning experience, showing the students a different aspect of accounting."