Pacemaker Awards honor Kathleen and Michael Hanley, outstanding UT business students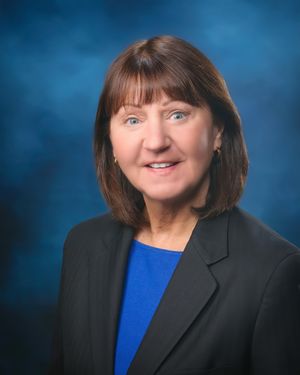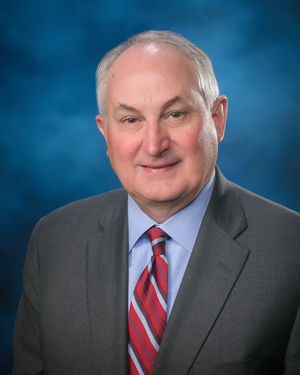 The University of Toledo College of Business and Innovation (COBI) and the Business Engagement and Leadership Council will recognize both business and academic excellence during their 53rd  annual Pacemaker Awards on Friday, April 29 at the Inverness Country Club.
The 2016 recipients of the Business Pacemakers Award are Kathleen Hanley, recently retired from ProMedica, and Michael Hanley, recently retired from Ernst & Young.  It is the first time in the history of the Pacemaker awards that the business Pacemaker award was presented to a married couple, as well as the first time the award has been presented to more than one person.
Mrs. Hanley retired from ProMedica in 2015 after 35 years of service. She served as Chief Integration & Development Officer, President of ProMedica Indemnity Corporation, and ProMedica's chief financial officer. Previous to her long career with ProMedica, she was a senior auditor with Ernst & Young. Mrs. Hanley graduated from the UT College of Business with a BBA in accounting in 1978 and a MBA in finance.    She has held many leadership positions with a variety of community organizations including The University of Toledo Foundation Board and The University of Toledo College of Business and Innovation Business Advisory Council, and was named the 2014 University of Toledo College of Business and Innovation Most Distinguished Alumni.
Mr. Hanley retired from Ernst & Young in 2014 after 37 years with the firm, where he served many companies in the automotive industry in both an assurance and advisory role. He served as the firm's Global Automotive Leader, was a frequent speaker at automotive conferences across the globe, and led conferences or executive discussions covering global and regional automotive megatrends, urban mobility, and doing business in developing markets. Mr. Hanley graduated from UT in 1977, completed Ernst & Young's Executive Program at Kellogg School at Northwestern University in 1996, and  is a Certified Public Accountant. He is currently a member of the Board of Directors of Shiloh Industries, Inc. as well as a member of the Board of Trustees of The MVP Foundation.
The Hanleys have two children and currently reside in Scottsdale, Arizona.
"Recipients of the Pacemaker Award over the past five decades read as a Who's Who of current and legendary business leaders in the Toledo region," said Dr. Gary Insch, Dean, UT College of Business and Innovation, "and both Kathleen and Michael Hanley certainly belong in that impressive roster. The Pacemaker Award is the College of Business and Innovation's highest honor, recognizing individuals for outstanding achievement in business as well as contributions to the community and the University. Kathleen and Michael's highly successful careers, outstanding leadership and tremendous generosity to our community make each of them an ideal business professional to receive this year's award, as well as to historically be the first dual Pacemaker honorees." 
Student Pacemaker Awards are presented to UT College of Business and Innovation graduate and undergraduate students for their outstanding academic achievement, University and community service, and leadership.
The 2016 student Pacemakers are:  Applied Organizational Technology - Donna Provolish;  Accounting - Gianfranco Rolando, Rodrick Perkins;  Finance - Martha Krause, Patrick Northcraft; Information Operations Technology Management - David Headley, Madeline Jarrett; Management - Kayla Cepo, Karee Kunkel;  Marketing/International Business - Stephanie Elkins, Megan Gaysunas; MBA - Gretchen Buskirk;   MSA - Rachel Headley;  Dean's Recipient - Jacob Pawelczyk.