Jordan Gannon - Sales Representative (3M)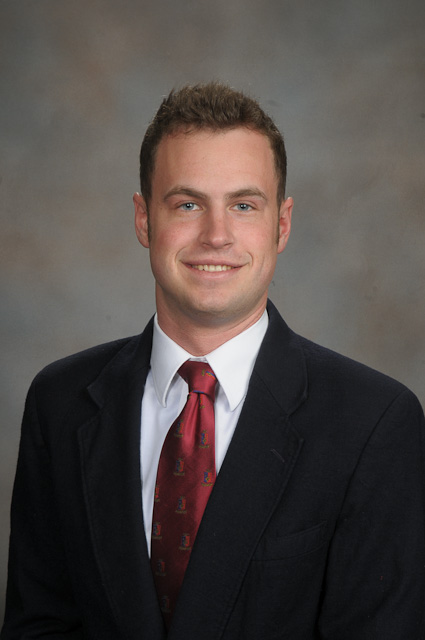 "I received a job offer at the end of my very successful internship at 3M this past summer.  My job title will be sales representative in the Building & Commercial Services Division of 3M Company.  My responsibilities will almost be exactly those that I had this past summer, except this time I will be receiving the great benefits and other rewards of a full-time 3M employee.  I have not yet been told where I will be placed at geographically.
My internship with 3M was a truly eye-opening experience because it reconfirmed one thousand times over how much I love sales and that I had made the right choice in selecting my major.  3M is such an amazingly large company that makes tens of thousands of different products that help make the world a better place. 3M only recruits for their Frontline Sales program at a dozen or so schools across the country, and only selects the best of the best to recruit from.  The fact that I even got to meet with 3M to start was due to the great reputation that COBI has as one of the most renowned professional sales schools in the country and the great success that their past graduates from UT have had.
At 3M, I worked outside sales in the Building and Commercial Services division, where I built and maintained relationships with over 100 nursing homes and hospitals. The real-world experience that had me doing some of the tasks of an actual sales rep was a very eye-opening and hands-on experience. With the great training and mentorship I received, the successful relationships I created, and the product knowledge attained, I was responsible for around $290,000 of sales in the three months of my internship. My favorite part of working for 3M was knowing that everything I was doing as an intern was 100% of what 3M expected of their full-time employees.  Being able to realize that you are contributing to a goal larger than anything imaginable is such an amazing motivator.  It was also great being able to talk to all of my family, friends, and classmates and have them instantly recognize who 3M is and how great of a company they are.
I have been going to the COBI job fairs since the first semester my freshman year!  Though I walked away from that first job fair empty-handed, it gave me the desire and passion I needed to return stronger and wiser after each one.  Around my sophomore year I was able to obtain an internship experience via the job fair at Hess Corp., another Fortune 100 company, where I learned valuable experiences.
The amount of opportunities that COBI has available in which you can get involved makes it that much easier to get a job.  Going to every "mock interview" and "networking night" that I could helped to sharpen and hone my professional business tools that went into my job.  Getting my "outside the classroom" leadership experience and eventually becoming the president of Alpha Kappa Psi, COBI's professional co-ed business fraternity, this year has also directly lead to this opportunity.  The faculty and staff in the college are so up-to-date on what modern recruiters are looking for that they are able to make perfect recommendations to students on what organizations to get involved in, and what events to participate in, so that they can "personalize" every student's path to the exact career that they have their eyes on!
Growing up in Newark, Delaware, both of my parents were business professionals and alumni of the University of Toledo. With a small push from my parents, along with my open-minded approach to trying out new things, I couldn't turn down a chance to check out a school all the way out in Ohio!  When I fell in love with the campus, deciding on the College of Business and Innovation was a simple decision after seeing how beneficial it had been to my parents, and the reputation it had with large companies across the country.
I'm a professional sales and marketing major.  I always thought it neat that Toledo's COBI had a specific major for sales because it was not something that I had seen or heard much of before.  When I found out that they were ranked among and the best sales schools in the entire country, I knew almost instantly that it was the right major for me. Public speaking, relationship building, and problem solving were all skills that seemed to come natural to me, and nothing seemed to align more closely with that than sales.  When I found out I could add even more value to my degree by double majoring in marketing, that was another easy decision!
It's not what you know, it's who you know.  Yes this quote is becoming more and more true as time goes on, but it's not 100% accurate.  It is more about who knows you and what they know you for.  The day that you start your journey in COBI start building your "Brand" for what they will know you for.  Go to every professional development seminar, network with all of your teachers, remember as many recruiters' names at every job fair and make sure that they absolutely remember you.  Get involved!
Student organizations are such a good way to even further your networking skills and give you the "street smarts" of business.
A business degree is one of the most flexible and valuable degrees you can get, the world can never have enough professional businessmen and women in the world, and the skills that you learn here are absolutely key for the modern world.  Whether you know exactly what you want to focus on, or you are trying to determine what to pursue, the College of Business and Innovation has the tools and experience to help you make the best choices for your future.  Not only are the teachers fun, knowledgeable, and relatable but they are there to help you from the day that you start as a freshman.
Go Rockets!"