Roman Capone - Sales Specialist (Therma-Tru)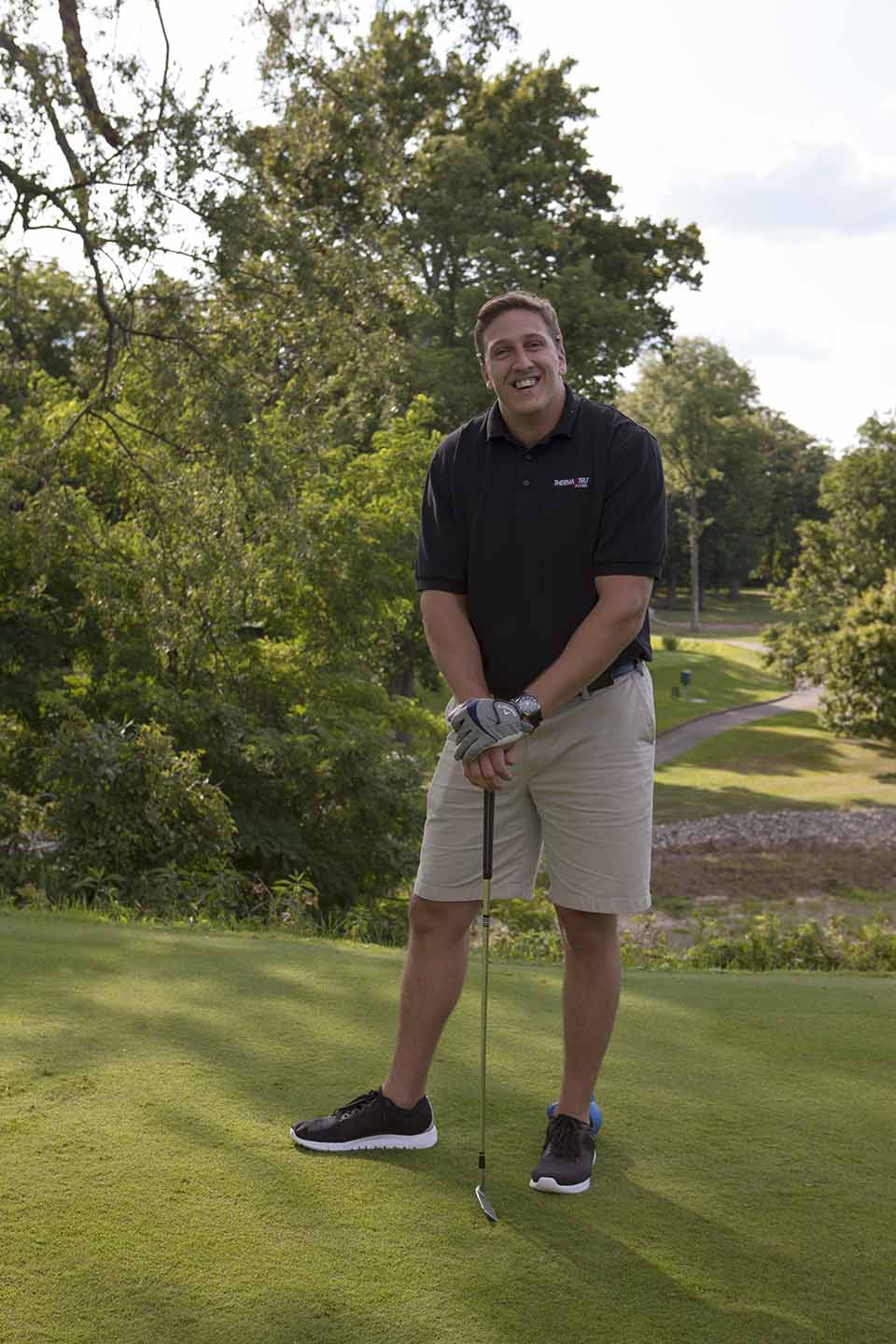 I began my journey with Therma-Tru in the Spring semester of my junior year as a Human Resources Intern. Although my internship experience was phenomenal, I had a personal change of interests to  sales. I became their first sales intern at the start of 2014, became an Inside Sales Rep after graduation and more recently have been promoted to my current position as Repair & Remodel Sales Specialist.
As the R&R Sales Specialist, I am responsible for supporting all current key Repair/Remodel accounts in California/Nevada as well as generating new business with accounts who share an interest in offering a premium entry-way product. Primary duties include partnering these accounts with local distribution, putting together trainings on product knowledge, and most importantly providing the tools necessary for these accounts to increase sales and generate profitability.
This position gives me the opportunity to truly reach my personal goals of being a strong asset to a great organization, and building as many prosperous relationships as I can.
At Therma-Tru, it's all about my love for the product and the people! I couldn't be happier representing a brand with such strength and integrity in the market. I'm able to deliver a product that not only looks beautiful on the homes but performs better than anything else out there. This job is both rewarding and fulfilling!
Through the advice of some close peers, I was encouraged to look into the UT College of Business and familiarize myself with all they have done and are willing to do to support their students and prepare them for life after college. A strong group of advisors made it easy in understanding the curriculum and mapping out my semesters at UT. With so much support and such a strong brand across all business majors, the choice was crystal clear.
I majored in human resources because I wanted to have a direct impact on the people of an organization. I wanted to be part of the daily decisions that defined the culture of a company and identify myself as the support system to all associates working across all functions. However, along the way I found that my passion and skill set aligned more with the sales side of business. I learned that I could still have a measurable impact on the organization while also deeply fulfilling my own objectives.
If it was not for the outstanding job fairs put on by COBI each semester - - along with all of their networking events - - I'm honestly not sure where I would be. I can assure you I would certainly not be in the awesome position that I am now. COBI also introduced me to Pi Sigma Epsilon, a co-ed sales and marketing organization devoted to developing students both personally and professionally. With COBI providing me resume critiques, a knowledgeable faculty and advisors, the many wonderful professional organizations, and challenging courses, I was conditioned for business success upon graduation.
Upon entering the College of Business in a pair sweatpants and a passive attitude, I quickly learned from both the students and professors at COBI that I need to redefine myself to be competitive. COBI is an environment filled with students and professors alike who speak the language of business and help you acquire the etiquette and acumen needed to blend in with the professional world upon graduation. However, it is up to you to stand out.
If you are confident business is the right field for you, then make it COBI! With tremendous resources, a talented faculty, and a vast professional network, COBI will make it nearly impossible for you not to flourish. Get involved, make some friends, and enjoy college the way it's meant to be enjoyed…with COBI!
I strive to be the best version of myself I can possibly be. Apply integrity, hard work, and a smile with everything you do and I can personally guarantee you will find success!