Selugi Her - GK Medical Management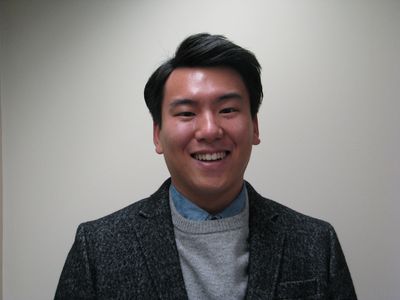 Seulgi Her had already attended high school in Watertown, South Dakota - - far from his home in South Korea - - before selecting The University of Toledo for his college work, which he began in 2009. After his freshman year, however, he returned to South Korea.
"During my freshman year I was basically shy, and spent my time with a few friends," Her said.
But the United States beckoned him again, and he returned to UT in 2012 to resume his college work, double majoring in accounting and information systems in the College of Business and Innovation.
"I liked to record numbers, I always tracked my budget, and I like computers, so this seemed like a very good double major," he said.
"My parents wanted me to have a broad experience," Her said about attending college in the US. "I looked at about 10 different colleges in the United States, but a lot of the other colleges did not offer scholarships, but UT was great and offered me a lot of scholarships. I checked UT out on the website and I really liked the aerial view of the campus.   When I came here for a visit, I thought it was pretty cool."
'I enjoy sports, so when I returned to UT, I started to play intermural basketball and soccer on campus with friends," Her said. "I became active in Beta Alpha Psi (the UT Chapter of the national accounting fraternity), and also re-organized UT's Korean Student Association, getting about 40 people involved with it, teaching people about the country and its culture."
"I also learned how to get a job," Her laughed.  "I did an internship last summer at Mobius, North America in Detroit in their finance department.  Working with COBI's Business Career Programs office, I learned how to search for a job. I graduated in December, 2015, and in January I started at GK Medical Management in Chicago where I am an accounting specialist."
"Her's experience suggest that students  from other countries also have enough chances for internship and employment opportunities. The key is active engagement with the larger world, including UT's student organizations, involving those within your reach and enriching lives of others in need. At the right time you reap what you sow." said Dr. Paul Hong, faculty mentor and professor of information operations and technology management.
"If someone was considering the University of Toledo College of Business, I would tell them that UT has a lot of good professors who challenged me," Her said. "They did not only present what was in the textbooks, but they discussed real life challenges."
Her said he plans to stay in the United States and build his career "where I can do a lot more." He stated that he also wants to pursue his MBA sometime in the future and eventually return to South Korea to share what he has learned through his own experiences at UT COBI and in the United States.