Timothy Moore - Razelle & The Andersons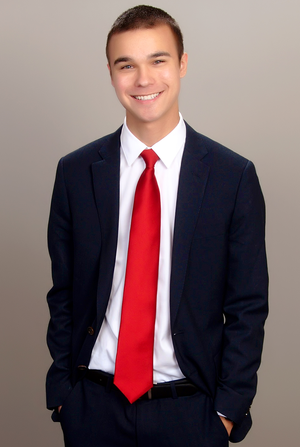 I am the founder and CEO of Razelle, a technology business designed to offer solutions and services to make your technology-run life easier. I started Razelle officially in 2012 when it was named Razelle Technologies. This year, we became Razelle, Inc. During the summer, I took a step outside my comfort zone into the corporate world at The Andersons for an IT internship so I could grow and evolve my skills.
They say you wear all the hats when first starting a business, and they are right. My day-to-day responsibilities include making sure our backend and critical systems are functioning, customers are happy, employees are inspired, and we offer the best technology experiences out there. I also work the team to actively develop and plan the next big products and services at Razelle, with our software Emote and service Curate being our 2016 releases. Emote updates, secures and backs up your devices automatically, while Curate provides any product at any time you need.
COBI most definitely helped me find this internship and start my own business. By introducing myself and making connections with professors and facility, I was guided in the right direction. I was introduced to The Andersons which was my first internship experience, and it introduced me to the corporate world. I am so thankful for the internship experience, and for COBI to guide me in the process.
The thing I enjoy most about my job is making customers happy. It's such a fantastic feeling when customers tell us that they don't know what they would have done without us. It's a rush that you just can't explain until you are truly doing something you love and making a difference in someone's life. It's what drives me to be different and unique, turning the crazy ideas into standards.
Flexibility and the personal relationships you make are the main reasons I selected UT COBI. In COBI, you are not just another number. During your time in the college, you are exposed and introduced to so many opportunities that can take your career, or business, to new heights. The word Innovation in the name isn't just marketing speak. COBI is a flexible and personal experience that is always growing and evolving, and lets you dream and do what you are passionate about. I wouldn't have been able to start Razelle at any other college. I wouldn't ever trade the connections and support I get from the College.
COBI opened so many doors that allowed me to explore and experiment so I could narrow down exactly what I love to do. Supportive professors become your mentors plus the constant drive the COBI team has ensures cutting edge technology innovation is setting students up for success, no matter what they pursue.
My ultimate goal is to continue building and expanding Razelle, and to work with fantastic people to deliver amazing technology experiences that are easy to use, as well as fun. The College of Business and Innovation, with its diverse group of people, has allowed me to connect and collaborate with a variety of different people and businesses that share my visions.
Digital marketing is my major, with a minor in information systems. I love designing and imagining new ways to make multiple types of technology work together seamlessly that weren't designed to work together. It's all about the end user's experience, putting yourself in their shoes and thinking "How would they use this?"
If someone was considering studying business at UT COBI, I would tell them, "Why are you still even considering COBI? Sign on the dotted line already!" No matter what you want to do, and even if you don't know what to do, there is a fantastic education and support system just waiting for you to take advantage of at COBI. Do what you love and don't wait for the applause.