Trevor Albers - Amazon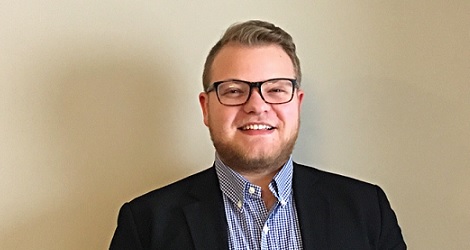 In June, 2018 I will be starting at Amazon as a Senior Human Resources Associate. There I will be involved in recruiting and selection; managing transfers, promotions, and hourly hiring.  I will also be working with employee relations by strategically promoting positive employee relations.  Another major part of my work will be data analytics, as I will be producing and analyzing reports to assist in labor planning and management. I will also have a hand in compensation/payroll, compliance, and performance management. 
I have had a little bit of hands-on experience in advance of this position at Amazon.  In the fall of 2016 I began as an HR intern at Aramark, am still there, and will be with the company until graduation.  I also had a Human Resources co-op at Emerson Commercial and Residential Solutions, where I worked in a rigorous HR environment for nine months.
I did not believe that I would be able to get into a company like Amazon, so I never pursued them.  I did not even think about applying there.  This all came together in an unexpected way.  An Amazon recruiter reached out to me on LinkedIn saying that she found my profile and believed that I would be a good fit for the company.  She sent me the link to apply to the position. Of course I applied! Before you know it, Amazon is interviewing me and offering me a full-time position!
I am looking forward to many different things about my job there.  I am excited to be working for an amazing company, and to bring my ideas to the table.  I look forward to moving to a new place outside of my comfort zone for this position.  I am most looking forward to gaining knowledge and experience while building relationships with other driven HR professionals. I have always wanted to work with a modern, innovational, technology company, so working for Amazon fits my personal career goals perfectly!
COBI did not play a role in helping me obtain this position in the traditional sense of a job fair or recruiters, but they did play a huge role in preparing me for this position.  The endless support from all of my professors and other faculty was the biggest help.  I could go to all of my professors for advice or questions outside of what we were learning…and I did!  I asked them questions about different certifications, advice about a situation I was dealing with at my internship, help with research I was trying to gather….and not one of them ever turned me down.  I couldn't have chosen a better college than COBI to prepare me for my future position.
Furthermore, by getting involved with COBI's Society for Human Resource Management - - from being a general member to a vice-president, then president - - I really learned a lot from the organization, and that also played a huge role in me obtaining my position with Amazon.
I have always been a hard-working, driven man. While in high school, I studied ahead and got my associate's degree a week before high school graduation. Being ahead of the game is always something that I strive to do.
I chose the University of Toledo College of Business and Innovation because I have always been interested in business, but did not know what area I enjoyed the most.  After my Career Development course with Amy O'Donnell, I knew that I wanted to be in HR because of the career assessment that we took in class.  After HR was ranked high in my career assessment test, I registered for the Into to Human Resource Management class and fell in love with HR.
I would tell someone considering studying business at UT COBI that if you don't want constant advice, help, and opportunities, then UT COBI is not for you!  You will only receive the best at UT COBI, whether it is your education, personal growth, or networking connections. 
I am absolutely proud of myself for this accomplishment.  I did not think that 2.5 years ago when I was graduating high school that at this point in my education I would have an amazing career lined up.  I am very excited to become an Amazonian and start my career out with an amazing company.  Go Rockets!