General Information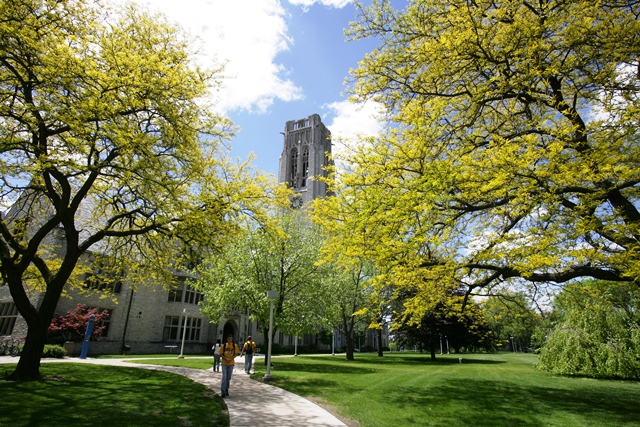 The University of Toledo supports the academic progression of students by providing general information, calendars, academic policies, course descriptions, assessment of student learning, and the requirements for degree completion through the catalog website for undergraduate and graduate students.
General Information
Students are strongly encouraged to access the website for the College in which they are enrolled. The most up-to-date information on advising, tutoring, career, student services, campus and community resources are available on the college website. Contact information for students, faculty, staff and the University's administration is also available through the Campus Directory.
The University of Toledo is made up of the following colleges:
College of Adult and Lifelong Learning
College of Business and Innovation
College of Communication and the Arts
Judith Herb College of Education
College of Engineering
College fo Graduate Studies
College of Health Sciences
Jesup Scott Honors College
College of Literature, Languages and Social Sciences
College of Law
College of Medicine and Life Sciences
College of Natural Sciences and Mathematics
College of Nursing
College of Pharmacy and Pharmaceutical Sciences
College of Social Justice and Human Service
YouCollege
Catalog and Course Descriptions
The catalog for the University is available online only. The last print catalog was released in 2006-2008. Requests for information from a catalog and/or course descriptions not available on the catalog website can be made to registrar@utoledo.edu
About the University
Information about the University, its history, administration, mission, merger, and accreditation is available on the University's website through the link, About the University.
Academic Calendars
Beginning Fall 2012, all public postsecondary institutions in the state of Ohio will follow a semester calendar. The Ohio Board of Regents establishes the guidelines for the creation of the academic calendar . The University of Toledo has followed a semester calendar since fall 1997 when a consortium calendar with regional public postsecondary institutions was created. This consortium calendar aligns with the Ohio Board of Regents guidelines.
Academic Policies
Academic policies are made available to students and faculty through the UT Policy web site with additional access to these policies provided on the college's web site and through the catalog. The University sends out an annual announcement on academic policies to students, faculty and staff. The University Registrar sends out reminder emails on academic policies to students each term.
Assessment of Student Learning
Information on the assessment of student learning is available through the assessment web site. Additional information is also available through the Office of Institutional Research.