Fruit Expos3d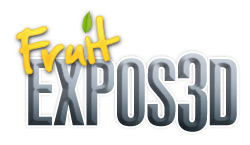 See inside fruit as never before, as we show you real CT imagery in 3D of apples, kiwi, star fruit, pomegranate, and more! Explore more than two dozen fruit from skin to seed, rotating and peeling away the layers to discover just what is really inside the fruit you have eaten. Before you take another bite, marvel at the beauty and incredible 3D internal anatomy and structure of fruit.
This app also includes fun facts about each fruit and an interactive game letting you match sections of the 3D CT images to sharpen your fruity skills.
It's fun, it's fascinating, it's innovative, it's artistic!

Download Fruit Expos3D
Or use this QR Code:

Need a larger QR Code? Click Here

Download Fruit Expos3D
Or use this QR Code:

Need a larger QR Code? Click Here