Classes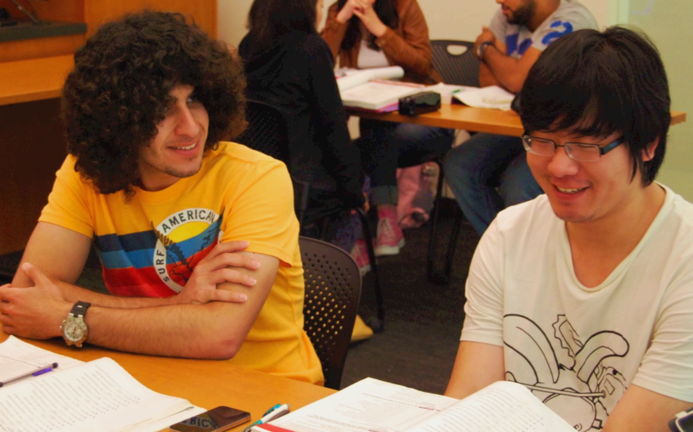 The American Language Institute is an intensive English program. A.L.I. courses are taught by professionally trained, highly experienced English language teachers. The curriculum consists of 20 hours of classroom instruction each week along with two to three hours of language lab per week.
There are seven levels of instruction (Foundations, Basic 1, Basic 2, Intermediate 1, Intermediate 2, Advanced 1, and Advanced 2).
The program features:
•reading, writing, listening and speaking skills practiced in units about interesting topics
• grammar instruction  
• every day American English
• elective courses: American Culture, Current Events, American Pop Culture, Reading Short Fiction, Research Projects, Technology and Society, Graduate Test Preparation, TOEFL Preparation and more (for upper level students when enrollment permits)
• free computer and internet access in our computer lab
•listening, reading/discussion and writing labs are also offered
•a Graduate Preparation Program which assists prospective graduate students (enrollment permitting)
•pronunciation labs may be attended, at no cost to the student, if the administration deems it beneficial to a student
*At the Foundations level, students may receive specially-designed instruction which could cost more than normal fees if there are only a few students in the level.
Below you can see an example of a schedule for a student at the institute: