More from the Department of Theatre and Film:
CoCA and the Toledo Symphony
This year, the College of Communication and the Arts continued its partnership with the Toledo Symphony as Associate Professor of Theatre Cornel Gabara directed a group of actors in the Symphony's production of Amadeus. UT:10 News offered a look at the actors in rehearsal. The story begins at 5:38.


CoCA and TSO also collaborated on a series of talks on topics related to Mozart. Dr. Edmund Lingan, Associate Professor of Theatre Studies/Directing and Interim Chair of the Department of Theatre and Film, contributed to the lecture series by presenting a talk titled "Mozart's Mysterious Demise: Freemasonic Revenge Legends and Shaffer's Amadeus." Thanks to Knowledge Stream for archiving the lecture!
Student Showcase at CPA
The annual showcase of work by UT Film and Video students was juried this year by Dean Debra Davis of CoCA and local artists. Associate Professor of Film Holly Hey offers her thoughts (beginning at 3:29) in this story about the Student Film/Video Showcase, which appeared at the Center for Performing Arts' Center Theatre and at the Maumee Indoor Theatre.


Seelio Online Portfolio

Students in the Department of Theatre and Film are participating in a pilot launch at UT of Seelio, an online portfolio platform. Take a look at some of the professional portfolios our students have built. The University of Toledo is working with Seelio, a Michigan startup based in Ann Arbor. Seelio allows students to create an online portfolio to showcasing their work and serving as a vehicle for real-world job experience. Different than social media or resume building sites, Seelio lets "students create a professional persona through meaningful descriptions and rich, visual attachments. Take control of your professional online presence and stand out in a way that you can't on sites like LinkedIn, Facebook, Twitter, or Pinterest." Read more about Seelio.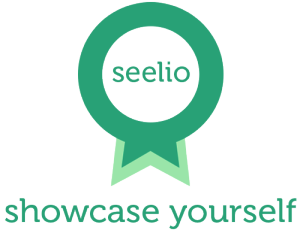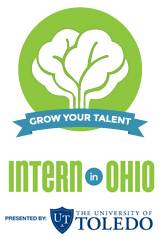 Intern in Ohio is your free internship resource!
The employer on average will answer 20 to 30 questions about a position when it is posted, and students are matched to that opportunity based on their answers about their skills and interests. The system identifies the top seven matches for each individual student as well as to the business for each position. When a match is made, both the employer and the student are notified, and both must select they are interested before any contact information is shared.
Find today's top talent or investigate the latest internship opportunities exploring Intern in Ohio's comprehensive job titles and innovative profile tools. Track your progress and research new careers with exclusive web content.
Upload your profile and begin your search today!