29th Annual Outstanding Women's Award Ceremony April 20, 2015
Four University employees and one UT graduate committed to her alma mater were honored for excellent service and dedication to the campus community at the 29th annual Outstanding Women's Award ceremony. Some 60 attended the University Women's Commission program, which was held Thursday in the Savage Arena Joe Grogan Room. Dr. Penny Poplin Gosetti, dean of the UT Judith Herb College of Education, spoke at the event.
The University Women's Commission also presented $1,000 scholarships to three students. Receiving awards based on academic achievement, support of women's and gender issues, and campus and community involvement were Grisoranyel Yoselyn Barrios Rodriguez, a sophomore majoring in political science and social work; Tiffany Runion, a junior majoring in women's and gender studies; and Rachel Wagner, a junior majoring in bioengineering.
---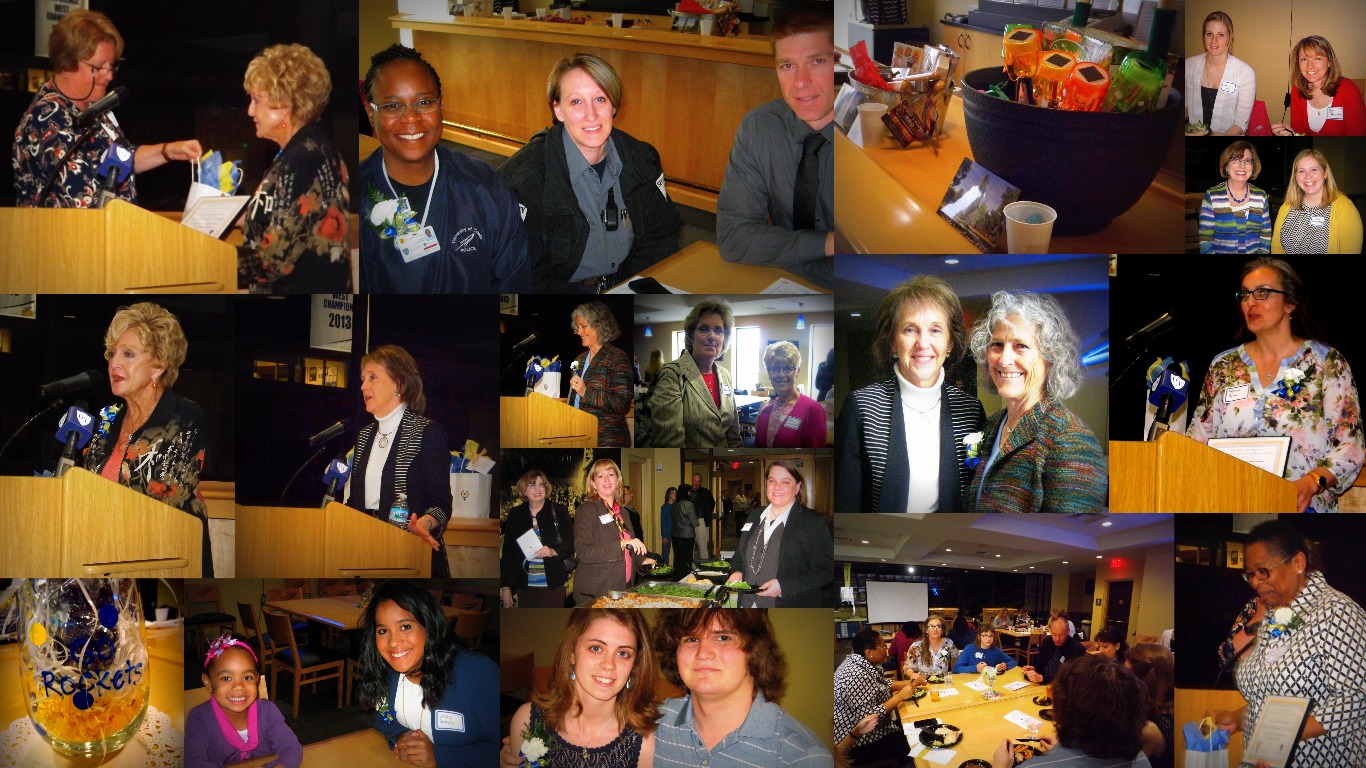 ---
News Video:
---