ETHYL ALCOHOL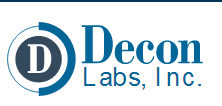 Decon Labs, Inc. is the University's preferred supplier of ethyl alcohol.  Order placement is handled through Fisher Scientific.
On Health Science Campus:
Orders are placed by Jill Hass (419-383-5297) at UTMC Pharmacy. Pharmacy will pull product and deliver to requesting department. Applicable charges are cross charged back to ordering department.
On Main Campus:
Orders are placed by Julie Mosher (419-530-8401) at the Chemistry stockroom located in BO1073.  Applicable charges are then cross charged back to the ordering department.   

Sales Rep Contact
Healthcare
Melissa James
419-509-4086
melissa.james3@thermofisher.com
Scientific
Alyssa Noak
586-212-7844
alyssa.noak@thermofisher.com

UT Contact

Sara Lockett
419-383-5713
sara.lockett@utoledo.edu