University of Toledo researchers are
advancing new therapies for brain diseases through innovations in medicinal chemistry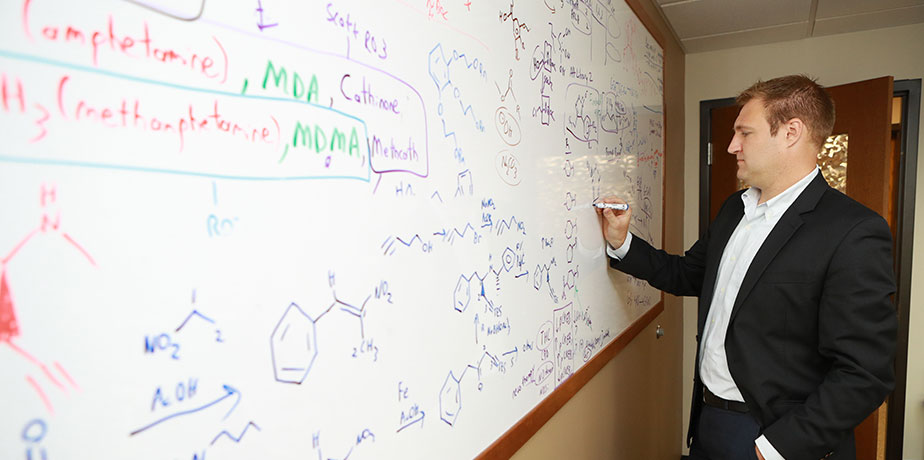 Through a deeper understanding of proteins and molecules in targeted areas of the brain, University of Toledo researchers are working to develop better treatment options for those living with diseases of the brain.
We Are Proud to Make a Difference
ALZHEIMER'S DISEASE
UT Assistant Professor Isaac Schiefer, PhD has received grants totaling more than $2 million from the National Institutes of Health to advance development of a prototype molecule designed to increase proteins important for long-term memory and to study their ability to heal damaged brain cells. Schiefer is among the youngest researchers to receive NIH support at this level.
ADDICTION
Dr. Schiefer also has been funded by the National Institute on Drug Abuse to study drug targets to addiction centers in the brain in a search for methods of addressing or preventing drug addiction.
STROKE
PhD-candidate Kevin Nash was among 38 students nationally to be funded for his drug design research into development of an enzyme-inhibitor to protect neurons and other brain cells from damage during a stroke.