Student Organization Policies
things you should know
Mandatory training
Student organizations will be required to have at least one member of their leadership team (i.e., an officer) attend in-person training before their organization can do the following:
Gain access to the organization page
Be visible on InvoNet 
Submit new events (includes reserving space) and edit previously submitted events
Utilize any University-allocated funding
Training covers policies, procedures, and an in-depth look at the new Involvement Network online system (replaced OrgSync). Any interested student organization member is welcome to attend, but it is required for at least one officer. 
training Dates
Students should sign up for a training that fits with their schedule. All trainings are 12-2pm in Carlson Library, Room 1035.
 *You will have to log in to InvoNet first to view the event.* Click on the date below and then click "I will be attending" in the RSVP box.
2019-2020 Re-registration Training



Summer trainings will be added soon!
Trainings starting in March will qualify for the 2019-2020 re-registration process.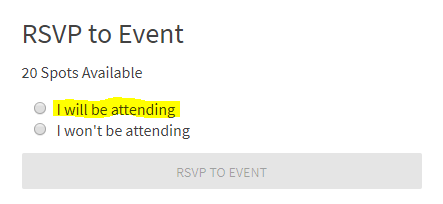 Other resources