Second all-alumni call a success!
Thank you to all who joined our second all-alumni call on Monday, October 15, 2018. We had a great response with almost 400 alumni on the line. If you missed the call or would like to review audio from the call, please click below to hear Law Alumni Affiliate President Adam Nightengale and Dean Barros share College of Law highlights and respond to alumni questions from around the country.
---
OUR ALUMNI TELL THE STORY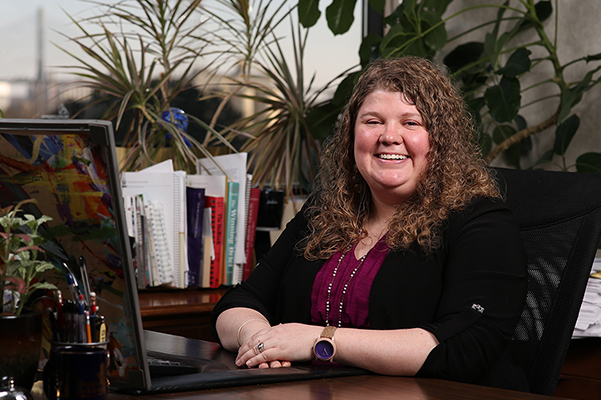 Skow '06 Finds Calling in Trial and Appellate Work, Service
The career of Sarah K. Skow '06 proves that hard work plus service is a powerful formula for success for a new attorney – a formula that also can bring great personal satisfaction.

A partner at Spengler Nathanson PLL in Toledo, Ohio, Skow knows the statistics about the dwindling number of jury trials in the U.S., but after identifying a passion for the courtroom during law school, she set out to develop a practice that includes plenty of courtroom time. During her first decade as an attorney, she participated in five trials, presented oral argument in state and federal appellate courts, including the U.S. Court of Appeals for the 6th Circuit, and helped write certiorari petitions to the U.S. Supreme Court.

Learn more.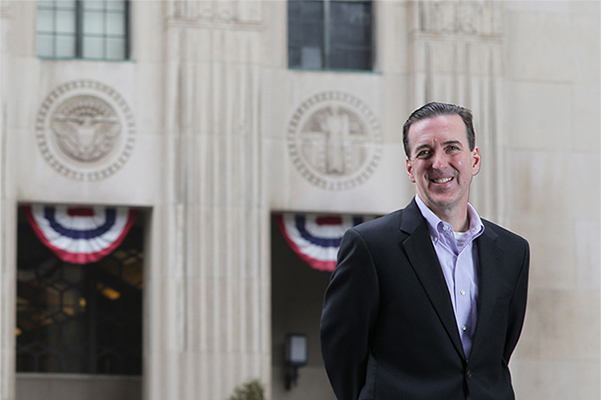 Carty '10, FROM SPORTS WRITER TO U.S. ATTORNEY
Successful second careers are the stuff of dreams for some. Not so for Jim Carty '10, who headed to law school after a 15- year career as a sports journalist, where he covered everything from high school athletics to the NFL, NCAA basketball, and the Super Bowl. He also worked a three-year stint as a freelance sports correspondent for The New York Times.

Carty is now an assistant U.S. attorney in the U.S. Attorney's Office for the Eastern District of Michigan. As part of the U.S. Department of Justice (DOJ), his office prosecutes criminal cases, brings civil actions, and defends the federal government in federal court.

Learn more.
---
Mettle of Mattimoe '07 improves lives of trafficking victims
When Megan Mattimoe '07 sees something wrong, she has to fix it. Always has, always will.
The recipient of a 2015 Jefferson Award for her work with Advocating Opportunity, the nonprofit she founded almost five years ago, Mattimoe works to protect victims of human trafficking in Ohio and across the country.
Mattimoe first encountered the devastating effects of human trafficking – which usually involves children or adults being forced to engage in sex or labor for another's profit – as a brand-new assistant public defender in the juvenile division of the Lucas County Common Pleas Court in Ohio.
---
Upcoming Events
We invite you to join us at a reception or area event. Stay connected with the College of Law and each other!