/law/faculty/
Faculty
/
Contact Us
Law Academic Affairs Office
Office Address:
Law Center
1825 W. Rocket Dr., Ste. 2000
Mailing Address:
2801 W. Bancroft, MS 507
Toledo, OH 43606
419.530.5597
Kenneth.Kilbert@utoledo.edu
John A. Barrett, Jr.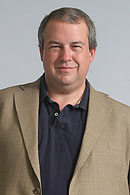 Associate Professor John A. Barrett, a faculty member since 1994, is a graduate of Amherst College (BA) and Harvard University (JD). Professor Barrett teaches in the areas of International Law, Corporations and Business Associations, and Property.  
Prior to joining the faculty, Professor Barrett worked as a corporate attorney with Holme, Roberts & Owen in Denver, CO, with a concentration in international work (Europe, Asia, South America).
Professor Barrett has been active in a number of professional and civic organizations including: American Arbitration Association; International Bar Association; American Bar Association (Chair Int'l Education Committee of Int'l Section; Vice-Chair, Int'l Creditors' Rights and Bankruptcy Committee of Int'l Section; Vice-Chair, Int'l Bankruptcy Task Force of Bankruptcy Section) Hispanic Chamber of Commerce; Big Brothers; World Trade Center - Denver; Toledo Area Int'l Trade Association; Planned Parenthood; Mobile Meals; and the American Civil Liberties Union.
Professor Barrett has also published in the fields of International Law, Art Law, Bankruptcy, and Environmental Law. He also edits the international chapter of Norton's Annual Survey of Bankruptcy Law.
In addition to his interest in international, business and commercial law, Prof. Barrett is an expert on wine who has written a wine column and frequently conducts wine education programs
Publications
Joint Venture Governance, Joint Ventures in the International Arena (book chapter) (ABA 2003)
The Global Environment and Free Trade: A Vexing Problem and a Taxing Solution, 76 Indiana Law Journal 829 (2001);
International Sales Agreements: An Annotated Drafting and Negotiating Guide (co-authored) (Kluwer 1998);

The U.S. Approach to Resolving the Tension Between Environmental Liabilities and Bankruptcy Debt Forgiveness, Environmental Issues in Insolvency Proceedings (book chapter) (Kluwer 1998);
The Greening of Trade?, 2 Toledo J. Great Lakes L., Science & P. 301 (Fall 1998);

International Legal Education in the United States: Being Educated for Domestic Practice While Living in a Global Society, 12 American University Journal of International Law and Policy No. 6, at 975 (Fall 1997);

The Status of International Legal Education in U.S. Law Schools: Plenty of Offerings but Too Few Students, 31 The International Lawyer No.3 at 845 (Fall 1997);

Crimes Involving Art, 87 Journal of Criminal Law and Criminology 101 (1996);

Mexican Insolvency Law, VII Pace Int'l Law Rev. No 2, 431 (1995); and
The Effect of NAFTA on the Energy Industry of Third-Party Countries , 12 Oil & Gas Law and Tax Rev. No. 8, 227 (1994) .