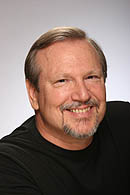 Nicholas La Terza
Lecturer in Law
Phone: 818.451.9917
E-Mail: jmls3555@aol.com
Nicholas La Terza is a member of the California Bar and a veteran entertainment lawyer in Los Angeles with over 25 years of experience in both feature and television. He earned a B.S. and an M.A. magna cum laude from Villanova University and a J.D. cum laude from the University of Toledo Law School. After graduation, he clerked for Federal District Court Judge Jesse Curtis, Central District of California.
Mr. La Terza joined the firm of Kaplan, Livingston in Beverly Hills, California as an associate, and later became a partner at the firm of Sidley & Austin. Entering the executive ranks as general counsel at New World Entertainment, producer of such television programs as Santa Barbara and the Wonder Years, Mr. La Terza later became Head of Business/Legal Affairs at Largo Entertainment, overseeing the production and financing of theatrical features such as Point Break and Malcolm X. Mr. La Terza later served as Exec VP of Landscape Entertainment, supervising movies-of -the-week and series at various networks. He now practices with The Point Media, serving clients in the entertainment industry primarily in the areas of production, finance and distribution.
Mr. La Terza taught as an Instructor of Law at the University of Puget Sound School of Law, and has served as an Adjunct Professor at Southwestern School of Law, teaching Copyrights, and currently at Pepperdine Law School teaching Entertainment Law. Mr. La Terza is a past Chairman and current member of the UCLA Law School Entertainment Law Symposium Committee, as well as a voting member of the Academy of Motion Picture Arts & Sciences, The British Academy of Film and Television Arts and the Academy of Television Arts and Sciences.