LaValley Law Library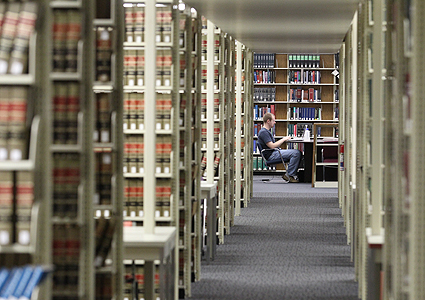 FALL SEMESTER Hours

Monday - Friday
8:00 am - 11:45 pm
+++++
Saturday & Sunday
9:00 am - 11:45 pm

OPEN Dec 15-21 & Jan 2-4
Mon-Fri 9:00 am - 4:45 pm
CLOSED weekends
CLOSED Dec 22-Jan 1 & Jan 5
Regular hours resume Sunday, Jan 6
The Law Center building is CLOSED
to non-law students after 9:00 pm,
year round.

Our computer lab is only open to law students. Three computers are available for the public to access online federal government documents before 9:00 pm. There is a 1 hour limit and word processing is not available.
Click here for monthly calendar
with fall hours and weekend
and holiday closures.