LaValley Law Library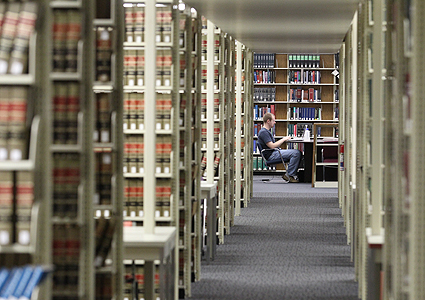 Hours
Monday - Friday
8:00 am - 11:45 pm
+++++
Saturday & Sunday
9:00 am - 11:45 pm
LAW EXAMS and READING PERIOD
BEGIN Thursday, April 18
Access to the law library may be restricted to law students only through the end of exams on Friday, May 3.
The Law Center building is CLOSED
to non-law students after 9:00 pm,
year round.
Our computer lab is only open to law students. Three computers are available for the public to access online federal government documents before 9:00 pm. There is no public access to Lexis and Westlaw, there is a 1 hour limit and word processing is not available.
Click here for monthly calendar
with spring hours and weekend
and holiday closures.