Imdieke '16 receives Moyer Fellowship
May 22, 2014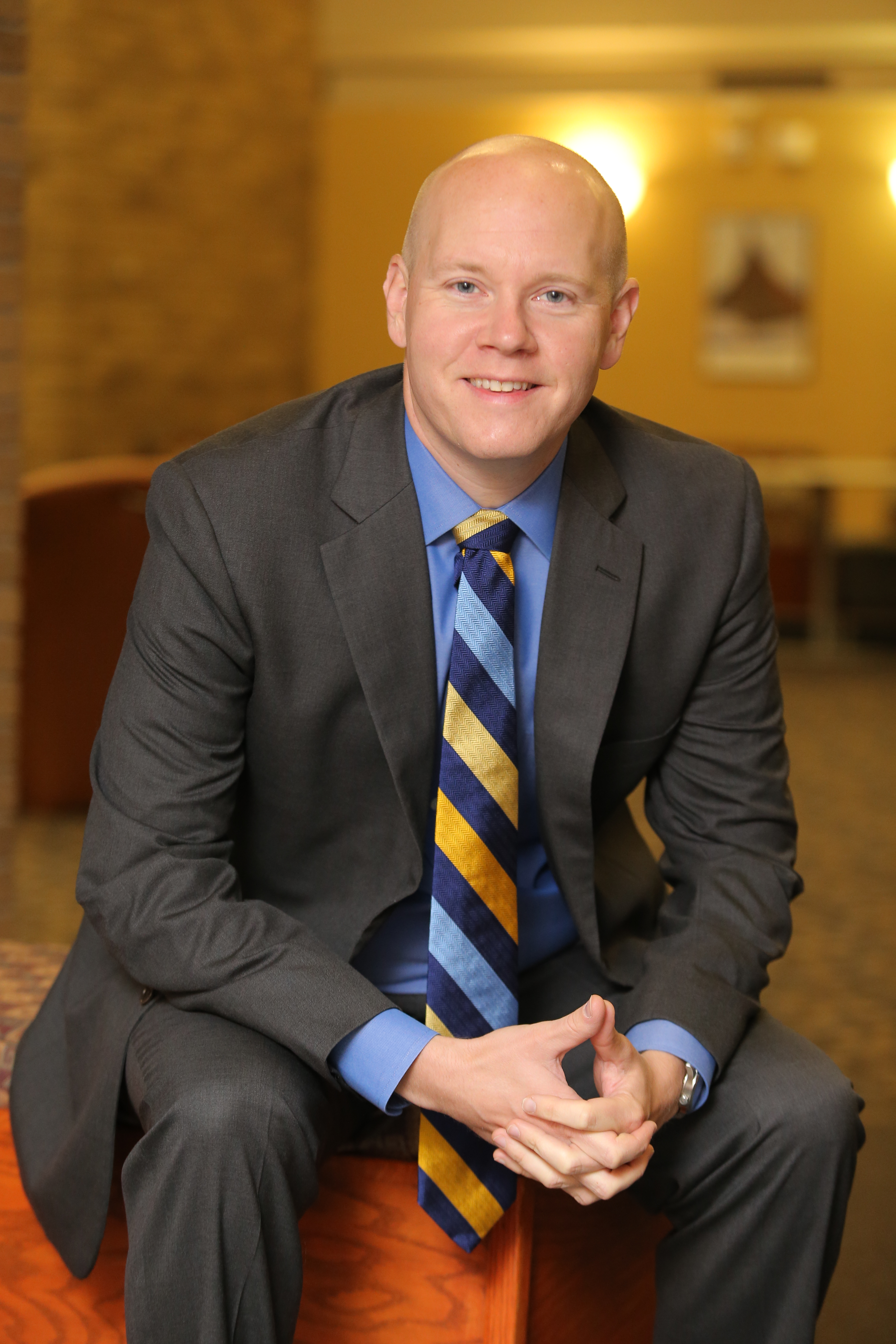 Benjamin Imdieke '16 received one of three Chief Justice Thomas J. Moyer Fellowships presented by the Ohio State Bar Association this year. 
The annual fellowships are awarded to exceptional first- or second-year students from Ohio law schools and are designed to honor Chief Justice Moyer's commitment to improving access to courts, advancing civility and ethics, working with national and international organizations to promote the rule of law, and promoting civic education. Fellowship recipients receive $3,000 from the Moyer Legacy Fund and $1,000 from their law schools to fund a summer opportunity advancing these principles.
"For two out of the last three years a University of Toledo College of Law student has been awarded one of the highly competitive Moyer fellowships," said Daniel J. Steinbock, dean of the College of Law. "This speaks volumes about the quality of our students and their dedication to the values of civility and community service the fellowships seek to foster."
As a Moyer Fellow Imdieke is interested in exploring how land use planning can advance the rule of law in Toledo and other Midwestern cities that are experiencing declines in population.  
"Support from the Moyer Fellowship can help me work with community agencies and The University of Toledo College of Law to explore how law students, community agencies, and citizens can work together to strengthen the Midwestern city and to restore its pride and sense of place," said Imdieke. 
Imdieke's research will include two phases. First, he plans to survey the state of urban and metropolitan land use law and conduct a holistic inquiry into land use plans in Toledo, Detroit, and Cleveland. He will conduct interviews with local stake-holders to gather first-person accounts of land use law that strengthens the community. He hopes to reduce his findings to a report outlining the state of the law, both demonstrating its application and highlighting best practices.
In Phase Two he will explore the feasibility of an advanced land use practicum at Toledo Law, in which students would partner with local organizations to learn about how land use decisions happen on the ground and how redevelopment policy can shape the trajectory of Toledo over the next decades. 
"Ben is an unusually gifted law student with an unparalleled set of professional skills that he gained during his career in non-profit development. His project is innovative and has the potential to help solve real problems facing Ohio cities," said Shelley Cavalieri, associate professor of law, who will supervise Imdieke's fellowship. 
Imdieke has a bachelor's degree from Kalamazoo College and a master's degree from the Indiana University Center on Philanthropy, where he was a Jane Addams - Andrew Carnegie Fellow. He has considerable experience in public service and program advancement. His former positions include vice president of development at Advocate Illinois Masonic Medical Center and senior consultant at the national fundraising consulting firm Campbell & Company.
Robert Haley '14 was the recipient of a 2013 Moyer Fellowship.