Prof. Bryan Lammon's article wins appellate lawyers academy prize
January 20, 2015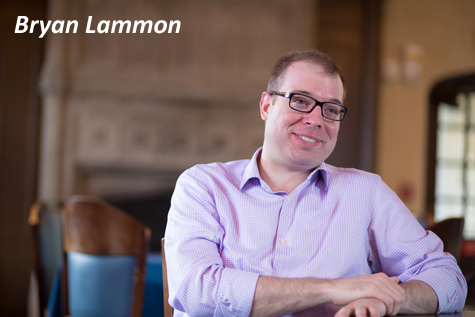 The American Academy of Appellate Lawyers (AAAL) has chosen a recent article by Bryan Lammon, assistant professor of law at The University of Toledo College of Law, for its Eisenberg Prize. The article, "Rules, Standards, and Experimentation in Appellate Jurisdiction," was published in the Ohio State Law Journal in 2013.
The annual Eisenberg Prize recognizes the publication of high-quality articles in the field of appellate practice and procedure. Winners receive $2,000. Lammon joins a distinguished list of past awardees, including  last year's recipient, Judge Richard Posner of the United States Court of Appeals for the Seventh Circuit, one of the most distinguished and well-known jurists in the country. Lammon will receive the prize at the AAAL's spring meeting in Santa Fe, New Mexico on April 16, 2015.
 "It is absolutely phenomenal that someone at such an early stage of his career would win this award. Professor Lammon has a tremendously promising future as a scholar, and is already a highly accomplished teacher. We are very proud of his accomplishment," said Daniel Steinbock, dean of the College of Law.
 According to its website, the AAAL is committed to advancing the administration of justice and promoting the highest standards of professionalism and advocacy in appellate courts. Membership in AAAL is reserved for experienced appellate advocates who have demonstrated the highest skill level and integrity.