Professor Lee Strang Receives UT Outstanding Research and Scholarship Award
May 10, 2017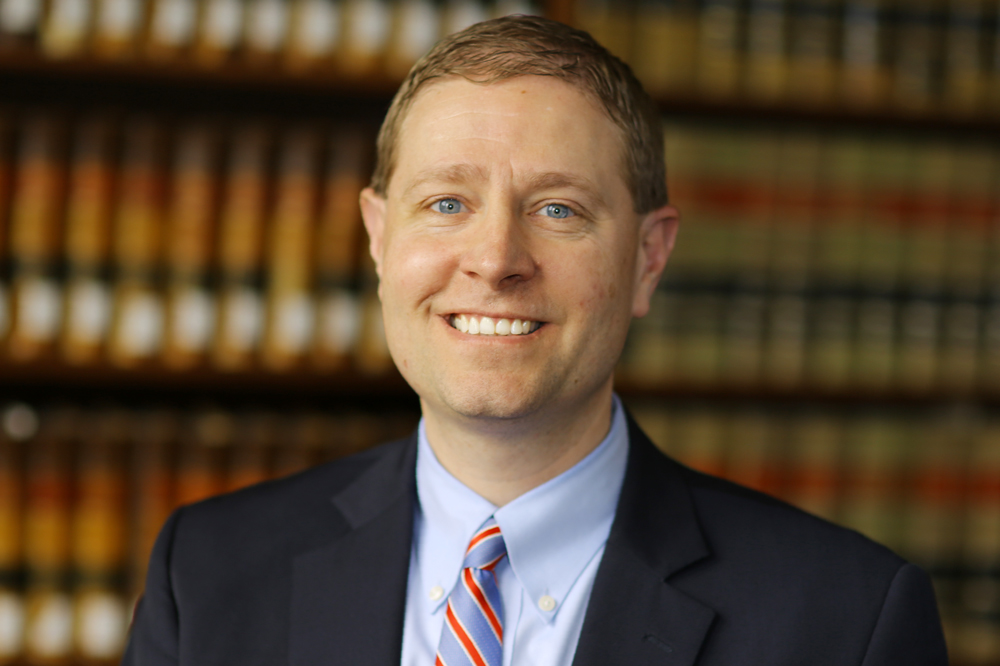 Every spring, The University of Toledo recognizes select faculty for their research and scholarship.  This year, Lee Strang, the John W. Stoepler Professor of Law & Values, was one of just four UT faculty members honored with the Outstanding Research and Scholarship Award.
The award honors research, scholarship, and creative activity done while serving as a UT faculty member.  Strang was noted for his prolific scholarly work at UT – presenting at over 150 conferences around the country, co-writing a Constitutional Law casebook, and publishing nearly twenty articles.  His work has also attracted the attention of the judiciary, with Supreme Court Justice John Paul Stevens and the U.S. Court of Appeals for the Tenth Circuit citing his work.
"Professor Strang is a nationally-recognized expert in originalist interpretations of the Constitution," said Dean Benjamin Barros.  "We are fortunate to have him, both for the expertise and for the viewpoint he brings to our College."
Strang has been a member of the Toledo Law faculty since 2008 and became the John W. Stoepler Professor of Law & Values in 2015.  His teaching and research center on constitutional law, property law, and religion and the First Amendment.
"I'm honored that the University selected me for this prestigious award," said Strang.  "UT has been an excellent place in which to grow as a scholar and contribute meaningfully to the legal analysis of the U.S.  Constitution, especially in the areas of originalism and constitutional interpretation."