Professor Llewellyn Gibbons Named UT Distinguished University Professor
May 2, 2017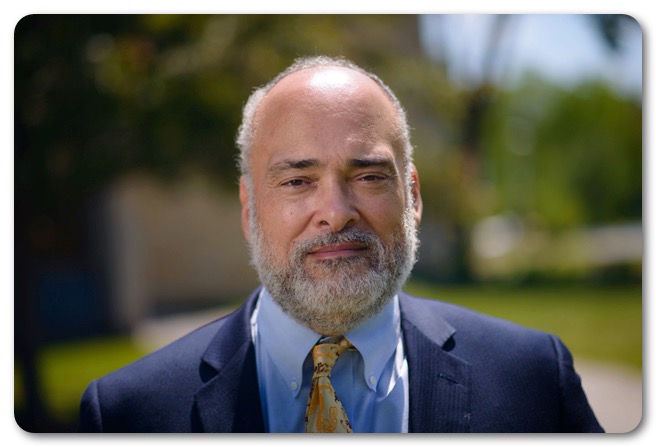 The University of Toledo Board of Trustees confirmed Toledo Law Professor Llewellyn Gibbons as a new Distinguished University Professor in late March 2017.  The rank of Distinguished University Professor is the highest permanent honor that can be granted to a faculty member at The University of Toledo.
Professors appointed to the rank of Distinguished University Professor have received international or national recognition for scholarship that has transformed their field, have made a difference in the lives and careers of their students, and produced a track record of professional service on both the national and international levels.
The nominating committee cited Gibbons' work as an outstanding mentor and teacher as well as his internationally-recognized expertise in intellectual property law.  He has spoken and taught at numerous colleges and universities around the globe and holds titles such as Legal Consultant at Northwest University of Politics and Law in Xi'an, China, and Distinguished Lecturer at the Center for Intellectual Property Rights at Zhongnan University in Wuhan, China.  Furthermore, he has completed two Fulbright Scholar Fellowships in China, published a treatise on trademark law, and written journal articles that have been cited by federal and state courts. 
His professional service includes positions as an elected member of the American Law Institute, a fellow of the American Bar Association, and past-president of the Central States Association of Law Schools.  Gibbons has also been involved with the American Association of Law Schools as a section chair, section secretary, and section executive board member.
"When I arrived at UT almost 20 years ago and met the amazing teachers and scholars that comprise the law faculty, I kept my fingers crossed hoping that one day I would simply get tenure.  I never dreamed that one day I would follow in the footsteps of truly outstanding teachers and transformational law scholars such as Professors Howard Friedman, William Richman, and Susan Martyn," said Gibbons.  "I am honored to be nominated by the dean and my colleagues, to receive letters of support from current and former students, and to be recognized by the University Academic Honors Committee and the Provost."
Gibbons joined the Toledo Law faculty in 1998 and holds a J.D. degree from Northeastern University School of Law and an LL.M. from Temple University School of Law.  He teaches in the areas of intellectual property, secured transactions, torts, e-commerce, and professional responsibility.
"Professor Llew Gibbons brings an impressive body of internationally-known scholarship, lively classroom teaching, and a long record of academic service to Toledo Law," said Dean D. Benjamin Barros.  "I am so pleased that he was selected for the rank of Distinguished University Professor.  It is a well-deserved honor."