Law Faculty Recognized for Outstanding Contributions to University Scholarship and Creative Activity
May 14, 2018
The University of Toledo recently recognized three College of Law faculty members for outstanding contributions to university scholarship and creative activity over the past three years (2015-2017). Campus faculty were selected for this special award based on nationally- or internationally-acclaimed scholarly work, performances, or works of art. Recipients were honored at a private reception on May 3, 2018.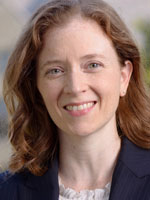 Professor Elizabeth McCuskey was recognized for her article, "Agency Imprimatur & Health Reform Preemption" (Ohio State Law Journal, 2017). In the piece, McCuskey explores the agency imprimatur model to address preemption conflicts in health policy. This innovative approach attracted national attention from top scholars in the health law field. The article has been featured in prominent legal blogs and journals around the country.
McCuskey teaches civil procedure, jurisdiction, health law, and food & drug law. She also coordinates the Health Law Concentration and co-directs the university's JD/MD and JD/MPH joint degree programs. McCuskey was named a Health Law Scholar by the American Society for Law, Medicine, & Ethics in 2016. She earned her bachelor's and law degrees from the University of Pennsylvania.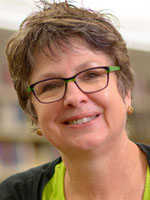 Rebecca Zietlow, Charles W. Fornoff Professor of Law and Values, was recognized for her most recent book, The Forgotten Emancipator: James Mitchell Ashley and the Ideological Origins of Reconstruction (Cambridge University Press, 2017). The book focuses on the constitutional changes of the era and Ashley's critical role within the Ohio anti-slavery movement. The work is highly respected by legal historians, earning praise from the foremost scholars of the Reconstruction Era.
Zietlow is a leading expert on constitutional theory. She teaches constitutional law, federal courts, and constitutional litigation. She received the university's Outstanding Faculty Research Award in 2012. Zietlow holds degrees from Barnard College (BA) and Yale University (JD).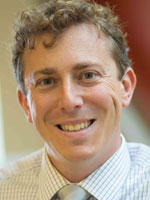 Professor Evan Zoldan was recognized for his article, "The Equal Protection Component of Legislative Generality" (University of Richmond Law Review, 2017). Zoldan was asked to present his research at the prestigious Yale/Harvard/Stanford Junior Faculty Forum in 2016, making it the first College of Law article ever to be selected. The piece was also selected for the college's 2017 Faculty Scholarship Award, which recognizes the best book or article produced by a law faculty member that year. 
Zoldan teaches legislation, administrative law, civil procedure, and health care fraud. He currently serves as chair-elect of the Association of American Law Schools Section on Legislation. He also organizes and serves as chair of the section's New Voices Program. Zoldan earned his degrees from New York University (BA in political philosophy) and Georgetown University (JD).
"It's no surprise to me that these three scholarly works have been recognized by the University as among the top 25 scholarly or creative contributions over the past three years," said Geoffrey Rapp, Associate Dean for Academic Affairs. "These are examples of some of the great work being generated by our faculty members, which informs their teaching and enriches the law student experience."