Law Students Win Best Respondent Brief at Wechsler Criminal Moot Court Competition
April 23, 2018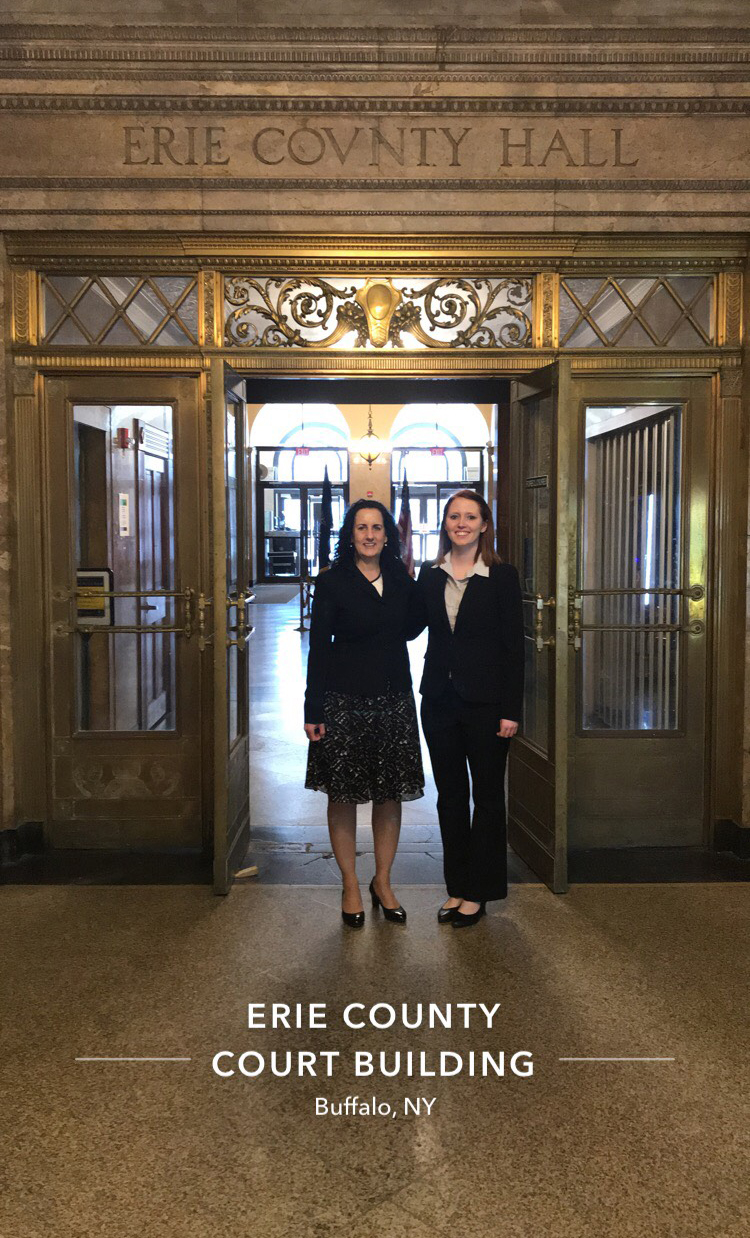 Toledo Law students, Cathleen Stripling and Jessica Worley (pictured right), won the Best Respondent Brief award at the Herbert Wechsler National Criminal Moot Court Competition. The competition took place March 24, 2018 at the Erie County Courthouse in Buffalo, New York. 
The Wechsler Competition is the only national moot court in the United States to focus on topics in substantive criminal law. Moot court teams draft a brief and argue both sides of a case as they would before the U.S. Supreme Court. Topics address the constitutionality and interpretation of federal and state criminal statutes and criminal law doctrine. This year's case centered on the Fourth Amendment requirement of probable cause and the Fourteenth Amendment right to due process and equal protection.
Stripling and Worley competed nationally against more than thirty teams. Each team argued two preliminary rounds with rounds scored by a panel of attorneys. Scores were based on a combination of each team's brief and oral advocacy skills.
The Toledo Law team won one of only seven awards. They were trained by faculty advisor, Professor Gregory Gilchrist, and alumni coach Krys Beech '15.
"Cathy and Jessica were terrific moot court advocates," said Professor Gilchrist. "They should be particularly proud to have their written advocacy recognized for two reasons. First, the brief is written entirely and solely by the contestants; they receive no assistance from faculty or others in that part of the competition. Second, real appellate advocacy is nearly always won on the briefs. Ask any appellate judge and she'll probably tell you that best brief is best advocate."
"Competing on a moot court team takes a lot of time and hard work," said Krys Beech. "And the brief-writing portion is an integral part of the process and the competition, both in terms of the score you get and because lawyers have to be able to write well. But it's not easy, and under this competition's rules, Cathy and Jess had to write their brief with no help from professors or practitioners. So to write an award-winning brief is quite an accomplishment. I am so proud of them."