Alexis Holman Wins First Place in American College of Legal Medicine Student Writing Competition
March 19, 2019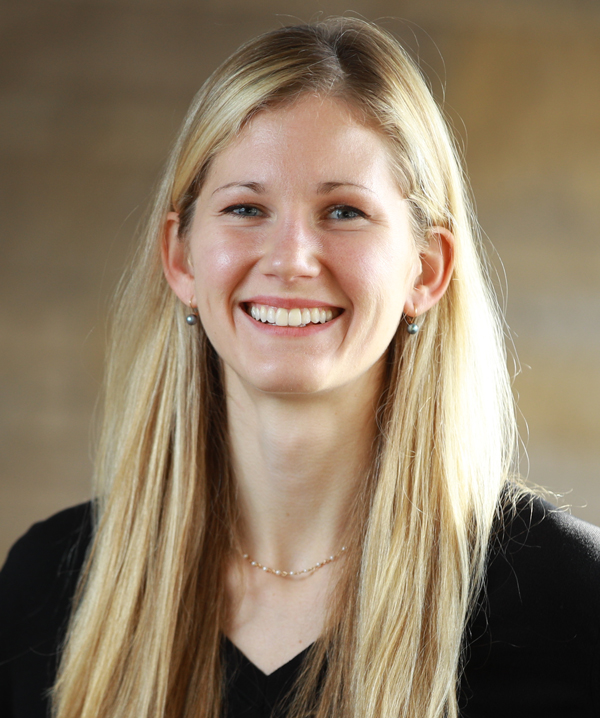 Toledo Law JD/MD joint degree student, Alexis Holman, was named the Hirsh Award Winner in the American College of Legal Medicine (ACLM) Student Writing Competition. The ACLM is the preeminent national organization for law and medicine. This marks the second year in a row that a Toledo Law student has won first place in the annual writing competition.
As the first-place winner, Holman was asked to present her research for "Is Bioequivalence a Sufficient Measure of Equivalence?" at the ACLM 2019 Annual Meeting in Los Angeles, California last month.
The paper focused on the Federal Drug Administration (FDA) regulation of generic medications. As generic medications are subject to less extensive review than brand drugs, manufacturers must only prove that they are the "bioequivalent" of the brand drug. Holman researched whether certain classes of brand and generic drugs could be used interchangeably without consequences for the patient.
"In my paper, I aim to establish that the evidence is insufficient to conclude whether using bioequivalence to establish true equivalence is adequate, especially for narrow therapeutic index drugs, which operate over a small range of acceptable dosages and blood concentrations," said Holman. "Even if the current bioequivalence guidelines are medically sufficient, there are additional issues stemming the regulatory designation of equivalence, such as pharmacy auto-substitution and legal remedies in the case of patient harm from generic drugs. Overall, more research must be conducted so that the regulatory and legal framework surrounding generic drug approval can address the many consequences of deeming two drugs interchangeable."
"FDA approval of generic prescription drugs plays a crucial role in health care costs and patient access to treatment," said Professor Elizabeth McCuskey, who co-directs the University's JD/MD and JD/MPH joint degree programs. "Ms. Holman's research adds a fresh perspective to this complex regulatory regime, exposing important considerations for doctors, patients, and regulators. Her medical education enables Ms. Holman to take a deep dive into the scientific literature informing prescribing decisions, while her legal education enables her to reveal potential weaknesses in the regulatory regime underlying generic approval, as well as the legal rights patients unwittingly give up when taking generic drugs. This interplay of regulation, medical judgment, and legal consequences that makes Ms. Holman's research so valuable exemplifies the interdisciplinary power of UToledo's JD/MD joint degree program. She is poised to be a leader in health care policy and I can't wait to see what she'll tackle next."
Holman was born and raised in Toledo, Ohio. She earned her bachelor's degree in brain, behavior, and cognitive science from the University of Michigan. Holman will complete her JD/MD joint degrees this spring. She matched with her top choice, the anesthesiology residency program at the University of Michigan, where she plans to pursue clinical training and medico-legal research. In her spare time, she loves to run, bake, and spend time with family and friends. She plans to run the Boston Marathon for the first time this April.