| | |
| --- | --- |
| | Module 1: Academic Libraries |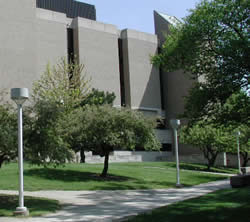 The primary purpose of the academic libraries is to serve the needs of students, faculty and the university community. You will find important literary works, critical and analytical resources and materials that will provide indepth information under every discipline(or subject area).
Academic libraries are generally organized using the Library of Congress Classification System (LC), which uses letters for the major subject areas and numbers for the subsections within those areas.
Academic libraries also have a well developed network and ties with a wide range of libraries and research centers so as to provide access to more materials for their patrons.
Library Instruction is an important part of academic libraries, knowing how to identify and use the right resources and search engines in research not only saves you time but leads to academic success.
main menu | module menu | previous | next