Module 3: Introduction to Research Databases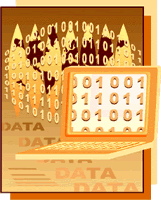 The research databases contain information found in magazines, newspapers, academic journals, conference proceedings, or book chapters and also images, music and video recordings.
Research Databases provide us with information under all available subject categories.
You can search broad subject categories like English, Business, Social Science, Engineering etc.
Ifyou know the name of a database you can go to the alphabetically arranged name list of all the databases and select the one you want.
Some databases provide indexes to citations and abstracts of articles and some provide full-text articles that can be printed, downloaded and or emailed.
All databases do not look the same. Search engines also differ and you might have to use different connectors, truncation symbols, codes etc. when you construct a search.
main menu | module menu | next