Overview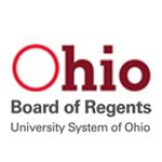 The Ohio Board of Regents (OBoR) encouraged universities in the State to develop Centers of Excellence that reflect each university's particular areas of strength. The University of Toledo Center of Excellence in Biomarker Research & Individualized Medicine (BRIM) was formally recognized by OBoR in 2009.
The Center's Mission is to improve the human condition through biomedical innovation in biomarker discovery and personalized medicine, resulting from:
effective multi-disciplinary and inter-professional interactions
excellence in biomedical research and education`
distinctive entrepreneurship to bring innovations to the community. 
The Center's Vision is to achieve:
recognition as a leader in biomarker and personalized medicine research and education.
distinction in biomarker discovery.
effectiveness in bringing research discoveries into clinical use.