Curriculum
The curriculum for our residency program provides a comprehensive education in obstetrics and gynecology in a challenging yet supportive environment. Under the direct supervision of our faculty, residents are given increasing responsibility as they progress through the years to becoming a well-rounded ob-gyn physician. 
Our formal protected didactics occur every Thursday from 8 a.m. to 12 p.m. Our lectures include an intern lecture series in July, grand rounds once a month, chapter reviews, mock orals and various simulations. We also have informal teaching at pre-op and MFM conferences on a weekly basis. 
Our residents are trained at the University of Toledo and the ProMedica Toledo Hospital campuses. Each of our rotation is setup to be one month long.
PGY 1
Obstetrics
Gynecology
Night Float
NICU
SICU
Ambulatory (Breast, Ultrasound, Family Planning Option)
Family Medicine
PGY 2
Obstetrics
Gynecology
Night Float
Family Planning
Urology
PGY 3
Obstetrics
Gynecology
Night Float
Reproductive Endocrinology
Maternal Fetal Medicine
Gynecology Oncology
Elective
PGY 4
Obstetrics
Gynecology
Night Float
Gynecology Oncology
Clinic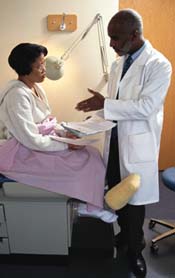 ---
The Advanced Clinical Simulation Center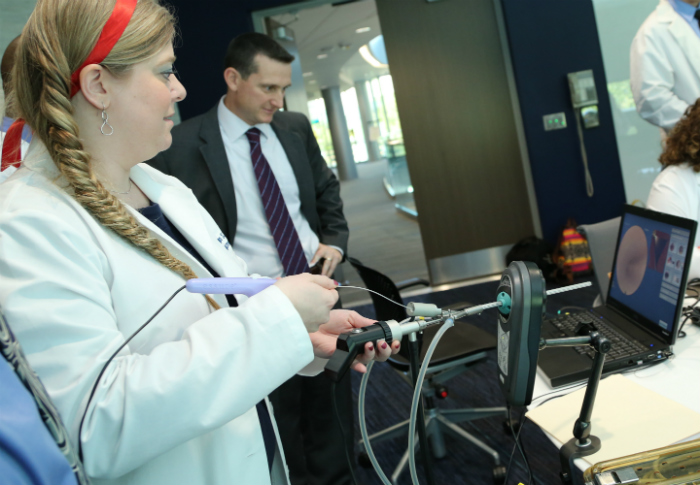 The University of Toledo's simulation program is a leader in interactive multidisciplinary education. We strive to provide students, residents and practitioners with a state-of-the-art, immersive educational experience. Through research and training programs, we continue to promote the highest quality of patient care and safety.
Our residents are involved in simulations including hysteroscopy, laparoscopy, multiple surgical skills, ultrasound training, obstetrical emergencies and obstetrical deliveries including breech and forceps. The center also provides an environment for inter-professional collaboration simulations.
The medical students are exposed to simulations involving obstetrical deliveries and many outpatient gynecological skills like endometrial biopsies and IUD placement. We expect our advanced Clinical Simulation Center to provide an experience where the focus is on competency based learning and outcomes based training and education.