The Orthopaedic Clinic and Affiliated Hospitals
The Orthopaedic Center at The University of Toledo Medical Center provides patients the highest-quality care by offering the convenience of an all-inclusive orthopedic experience.
The UT Orthopaedic Center offers:
Appointments within 24 hours of calling the center, or immediately if it is an emergency
28 exam rooms
Exclusive imaging technology, including MRI, X-RAY, and DEXA imaging
Cast, splint, and procedure rooms
A procedure and urgent care room
An on-site laboratory
An educational conference center
Enhanced physician and nurse work stations equipped with state-of-the-art technology
Access to consultations with other specialists, such as neurology, pulmonary, cardiac, nephrology, trauma, and radiology
Patient-centered experience that provides free valet parking, a coffee and snack bar, elegant and expansive waiting rooms with flat panel televisions, and additional concierge services and waiting areas that include coffee and a gift shops
In addition to having a complete on-site Orthopaedic Clinic which sees over 40,000 patients annually, the University of Toledo Medical Center includes the George Issac Minimally Invasive Surgery Center and 319-bed in-patient hospital situated on a beautiful wooded 350-acre site in Northwest Ohio. The UTMC extends its services into many communities in Northwest Ohio and touches thousands of lives each year.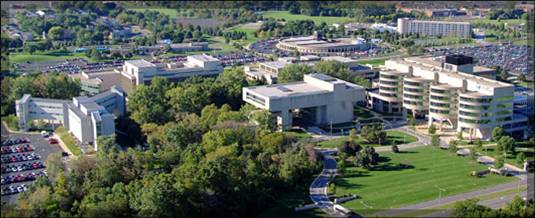 Affiliated Hospitals
Mercy St. Vincent Medical Center, established in 1855, is the critical care regional referral
and teaching center within the Mercy Health Partners system, a seven hospital, faith-based
system serving Northwest Ohio and Southeast Michigan.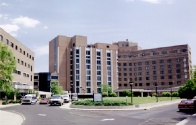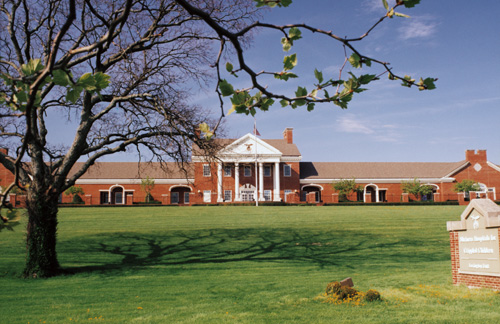 Shriners Hospitals for Children® in Lexington, Kentucky has been a leader in pediatric orthopaedic care since 1922. In fact, they have the largest full-time staff of pediatric orthopaedic surgeons in the U.S.