Residency Program
Additional Orthopaedic Links
Contact Us
Health Science Campus
Dowling Hall
Second Floor, Room # 2440
Phone: 419.383.4020
Fax: 419.383.6170
webmaster@utoledo.edu
Curriculum and Didactics
Curriculum:

From September through May, University of Toledo faculty give weekly core lectures on Thursday afternoons from 4 to 7 p.m. Attendings from the Orthopaedics department speak on their specialty on topics such as Extensor Tendon Injury, the Diabetic Foot, Pediatric Spine Fractures, Hip Arthroscopy, and countless others. Educators from all departments of the University of Toledo are also invited to lecture on topics as diverse as ethics to basic life sciences. Finally, third, fourth, and fifth year residents give weekly dissection anatomy lectures. 
X-ray conferences are held every Wednesday morning from 7:30 to 8:30 a.m. It is a Continuing Medical Education program and is well-attended by faculty and residents. During these conferences, residents and faculty review recent cases to ensure a high standard of patient care.
Another part of our Continuing Medical Education program is Grand Rounds, which are monthly lectures featuring a well-known visiting professor. These help faculty and residents gain updated knowledge in specific areas of Orthopaedics.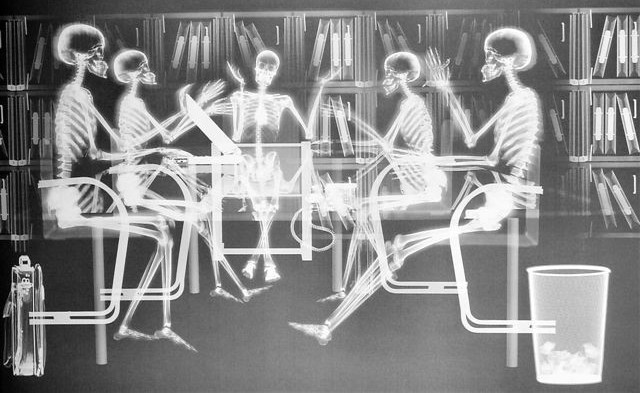 Journal Club is a monthly event where residents and faculty meet informally to discuss recent articles from Orthopaedic Surgery-related journals. Journal Club serves as a forum for residents and faculty to discuss the current advancements and controversies in Orthopaedics. They are hosted by one of the attending physicians at a local restaurant. 
 *Courtesty_of_http://www.ttuhsc.edu/fostersom/orthopaedics/images/skeletons.jpg