Divisions: Cardiology
The Northwest Ohio Congenital Heart Center (NOCHC) at ProMedica Toledo Children's Hospital provides comprehensive cardiovascular clinical care and education for all forms of congenital and acquired childhood heart disease. The cardiologists bring a diverse range of pediatric sub-specialty expertise covering all facets of diagnostic and interventional cardiology.
The focus of the required cardiology rotation is to prepare the resident for general pediatric practice or subspecialty fellowship. Much time is spent developing the residents' competencies in auscultation techniques in real and simulated cases, EKG interpretation, informing and educating families about congenital heart disease, and diagnosis and management of the common forms of heart diseases in children.
At Toledo Children's Hospital, state-of-the-art echocardiography is performed, allowing residents to experience the evaluation process in the fetus, child or adult with suspected heart disease. Residents are exposed to all other forms of cardiovascular testing, such as EKG, tilt table testing, stress testing, arrhythmia detection procedures, and pacemaker interrogation.
During the required pediatric cardiology rotation, residents work with the cardiologists on a very busy clinical service at inpatient and outpatient sites on the Toledo Children's Hospital campus and outreach clinics located in Detroit, MI, Lima, OH, and Fremont, OH. These clinics serve over 2,000 patients per year. In addition, cardiologists share coverage responsibility at seven area hospitals.
Toledo Children's Hospital also maintains a close working relationship with the pediatric cardiac and cardiothoracic surgical services at other children's hospitals in the area. 
Division Members: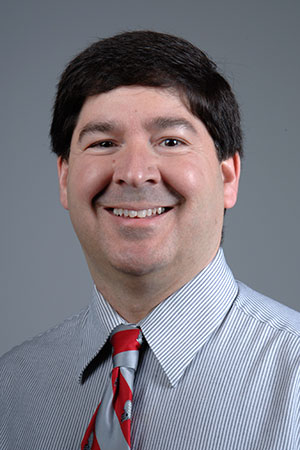 William A. Suarez, M.D., F.A.C.C.
Chief, Division of Cardiology
Associate Professor of Pediatrics