Message from the Chief Resident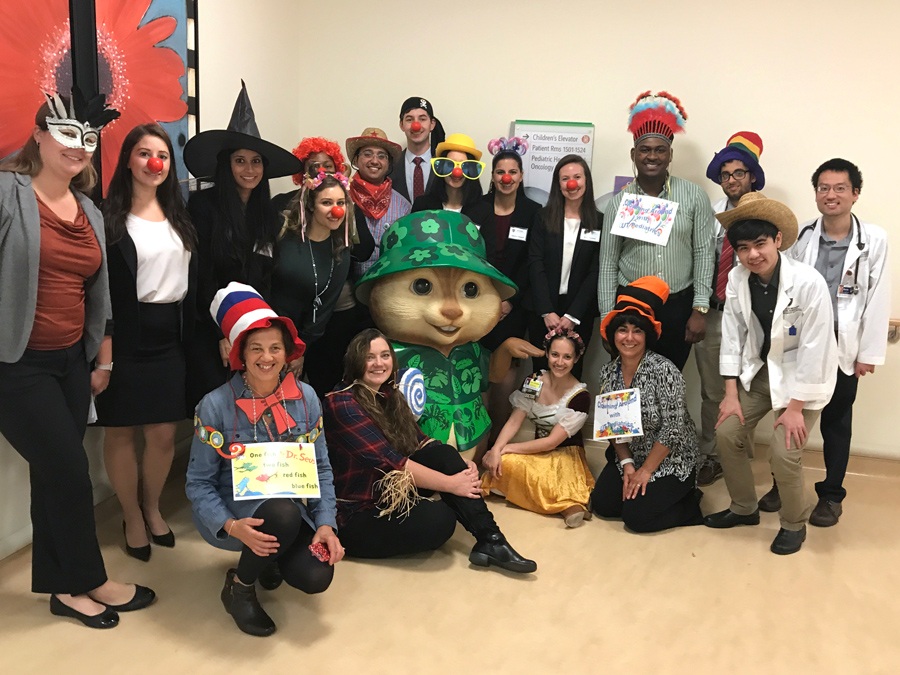 Welcome to the University of Toledo Pediatric Residency Program's website! We are glad to have you visiting. I'm sure you would like to know more about what makes our program special.
A little about us
There is such a great camaraderie amongst the residents, within and between classes. We strive to help each other as best as possible, and residents frequently socialize with each other outside of clinical responsibilities. We are a mid-sized program, which means that we're still small enough to know each other, but large enough to have support when needed.
Our Program
Our program is dedicated to making the residency experience the best learning and personal experience possible. We have great attending physicians who are dedicated to teaching. The program is geared toward education, and if something is proving not to be beneficial for our residents, it is revised or removed from our curriculum.
Who we care for
We have a very large catchment area, which means that we see lots of rare pathologies. We have a Cystic Fibrosis Center, we are a center for excellence in asthma, we have a dedicated clinic for Sickle Cell Disease, among many other opportunities. Additionally, our continuity clinics are dedicated to continuity between our patients and one primary resident doctor, and there will be patients that you will watch grow from being tiny babies to rambunctious toddlers.
Teaching opportunities
We not only work with and mentor medical students, we also have the opportunity to work with PA students, pharmacy residents, nursing students, and respiratory therapy students. This gives us the opportunity, not only to impart our own knowledge to upcoming medical professionals, but also to learn from a large variety of ancillary services.
Giving back
We are actively involved in community-based programs to improve the lives of local children. We have two months during residency that are dedicated to community advocacy and learning about the available resources in Toledo, as well as how to better help our patients in the future. We work directly with lawyers who provide legal counsel to at-need families, we attend lactation classes and visit the local WIC offices, we go to elementary school clinics to provide care to families who may not be able to go to the doctors office. 
The community we live in
Toledo is home to a large variety of things to do. It is considered one of the restaurant capitals, with a large variety of non-chain and ethnic food options. If you're in to sports, Toledo is home to the Mud Hens (baseball) and the Walleye (hockey). The Walleye were just in the playoffs for hockey this year! If you like the outdoors, there are many metroparks around Toledo that are good for hiking, biking, or just being outside. There is also the Maumee Bay State Park on Lake Erie, for those who like water activities. For those seeking culture, there is the Toledo Museum of Art, Toledo Repertoire Theatre, Toledo Opera, as well as the Glass Pavilion at the Toledo Museum of Art. For those with families, Toledo has some A+ rated schools as well as the Toledo Zoo and Aquarium and Imagination Station, an interactive science museum. Additionally, the Midwest cost-of-living is definitely a perk of being here! Learn more about Toledo.
Please do not hesitate to contact me or our program if you have any other questions. Thank you so much for paying our webpage a visit!
Brittany Grider, M.D.
Pediatric Chief Resident, 2017-2018
Pedschief@utoledo.edu