Welcome to the 2009 SAAAPA Archive
Welcome to the SAAAPA Archived website from 2009.  Here you can view all of the signficant events and information from 2009.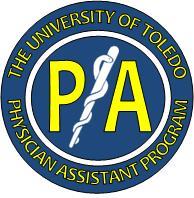 J.D. Michaels Physician Assistant Student Society

October 30, 2009 - MD-PA Team Presentation
SAAAPA and the UT American Medical Student Association held a presentation about the Physician-PA Healthcare team.  A video was shown highlighting the importance of working together as healthcare providers and a local MD-PA team discussed their experiences working together.   
October 2009 - New SAAAPA Officers for 2010

President: Megan Mosier
Secretary: Stephanie Sills
Risk Assessment: Nicole Frost
Treasurer: Lindsey Miller
Publicist: Caitlin Scannell
External Affairs: Don Pohorence
AOR: Sarah Walsh
HOD: Jill Burton
Diversity Chair: Rachel Nwaokolo
Historian: Rachael Kohntopp
October 6 -12, 2009 - SAAAPA held 5 functions during National PA Week 2009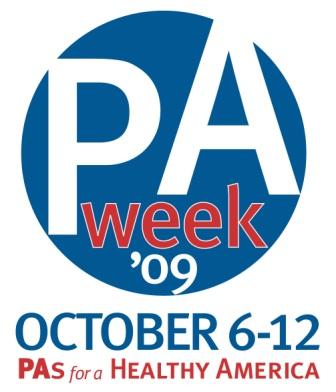 Saturday, October 3, 2009
3rd Annual Race For Victory 5k Run/3k Walk - Registration @ 9:00am  Start @ 10:00am
All proceeds go to The Victory Center – a local non-profit assisting those with cancer Location: Swan Creek Metropark, Airport entrance
Visit the Race for Victory website for more information.
   Monday, October 5, 2009 to Friday, October 9, 2009
Week-long collection of non-perishable food items for donation
Benefitting: Toledo Area Ministries "Feed Your Neighbor"
Location: Collier Building on UT Health Science Campus
   Wednesday, October 7, 2009
Brown Bag Lunch (12 – 1pm) with Neurosurgery PA:  David Sell MSBS, PA-C 
Location: Toledo The Hotel at The University of Toledo Faculty Club
   Thursday, October 8, 2009        
PA Information Booth from 11:00am – 1:00pm
Location: The Toledo Hospital Cafeteria
PA Information Booth from 5:00 – 7:00pm
Location: Student Union on UT Main Campus
August 27, 2009 - SAAAPA Welcome event for new PA students
Current SAAAPA members held a welcome event for incoming UT PA students at Beaner's Coffee Shop in Toledo. 
July 23, 2009 - SAAAPA Bake Sale
SAAAPA will be held a fundraising bake sale at The University of Toledo Health Science Campus Cafeteria to raise funds for future SAAAPA events.
May 30, 2009 - SAAAPA Picnic
SAAAPA held a family picnic for PA students and their families at Maumee Bay State Park.
May 23 - 25, 2009 - AAPA National Conference
Two SAAAPA officers attended the 37th National AAPA Conference in San Diego, California.
May 2, 2009 - Hampton on the Trail
Hampton on the Trail is a fundraiser 5k Run/3k Walk (see website for details) in an effort to establish an endowed scholarship fund to honor James Hampton, PhD.  Dr. Hampton taught at UT (formerly Medical College of Ohio) for over 20 years to students in the physician assistant, nursing, basic science, medical school, physical therapy and other programs. Unfortunately, he was diagnosed with ALS (Lou Gehrig's disease) in 2007 and this forced him to retire from the teaching that he so loved.  This year, over $5,000 was raised.  This fund plans to annually provide merit-based awards to PA and Nursing students that excel in Jim's area of expertise: Pathophysiology. As Jim battles the disease, we hope to raise the necessary money to endow the fund in the near future.
April 9, 2009 - PA Student Fundraiser
SAAAPA fundraising event at Max & Erma's in Maumee that raised funds to assist a UT PA student who was diagnosed with a bone tumor.
March 17, 2009 - Bake Sale
SAAAPA sponsored a bake sale in the UT Medical Center Cafeteria to raise funds to send two officers to the annual AAPA National Conference (San Diego).
February 2009 - PA Awareness
PA students visited BGSU to increase awareness of the UT PA Program and the PA profession
February 5, 2009 - PA Patch Ceremony
SAAAPA sponsored a lunch for the 2nd year students prior to the start of their clinical rotations.  Each student was presented a University of Toledo PA Patch, which was designed by a fellow PA student. 
PAPatch Ceremony Photos:

A 2nd year PA student receives her white coat patch from Patricia Hogue, PhD, PA-C



2nd year PA students displaying their University of Toledo PA Patches for their student white coats



PAstudents enjoying the SAAAPA sponsored pizza lunch
View the SAAAPA Archives:

SAAAPA Officers 2009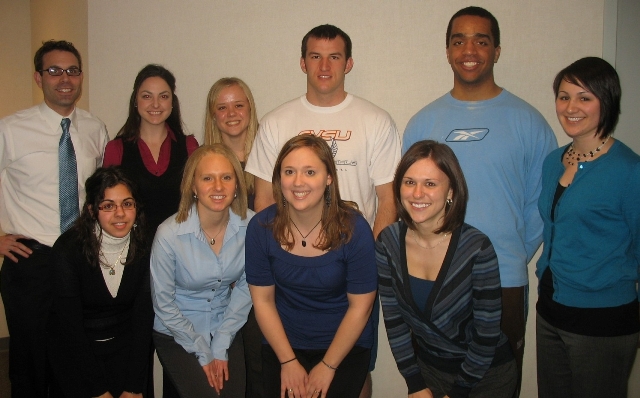 SAAAPA Officers 2009

 
President
Meghan Reiser        
Secretary
Andrew Fox
Treasurer
Kevin Kelch
AOR - Assembly of
Representatives
Jill Burton
Publicist
Jackie Maciupa
Historian
Katie Hay

Risk Management

Katie Hogan

Diversity
Stephen Kyser
External Affairs
Amal Dudar