White Coat Ceremony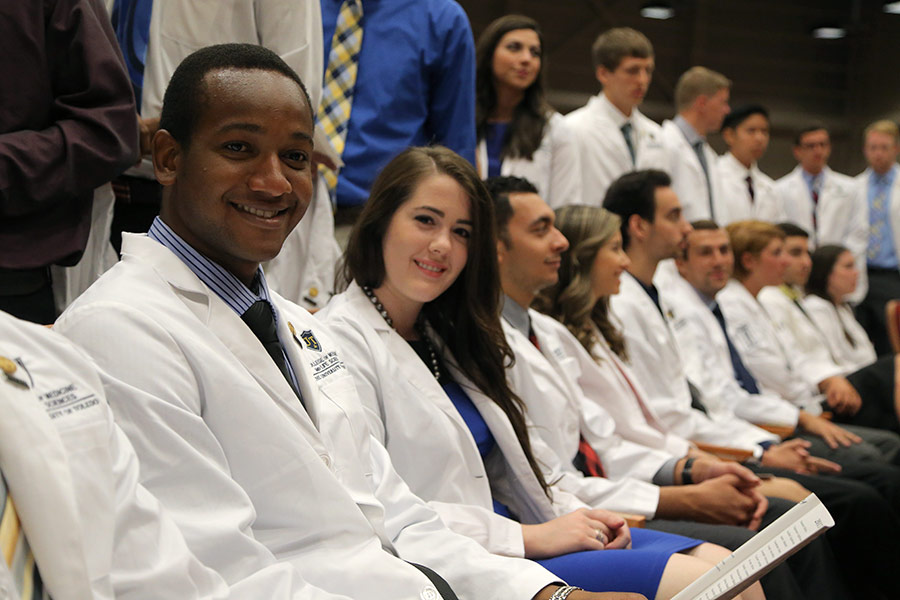 Thursday of Orientation Week at Nitschke Auditorium
The White Coat Ceremony, held during the week of orientation for first-year medical students, welcomes medical students to the College, and prepares them for the undertaking they are about to begin. Highlights of the event include a welcome by the Dean of the College of Medicine and Life Sciences, a keynote address on humanism in medicine, and presentation of white coats and recitation of the Medical Student Pledge of Ethics.
Live Stream
The College of Medicine and Life Sciences will live stream its 2018 White Coat ceremony on Thursday, August 2, starting at 9:45 a.m. ET. The ceremony will last approximately one hour.
Watch the 2017 White Coat Ceremony in its entirety below. Follow along with the ceremony by downloading the White Coat Ceremony Program (PDF).
---
Directions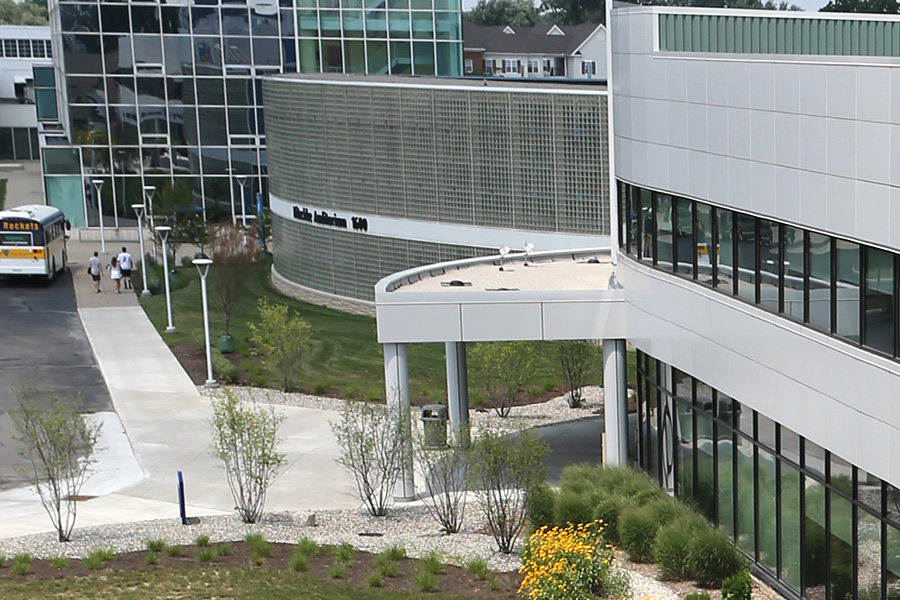 The White Coat Ceremony will be held at Nitschke Auditorium on The University of Toledo's Engineering Campus, off of Douglas Road.
From Douglas Road, turn onto Oakwood Avenue and take a right turn onto North Westwood Avenue. Park in Area 20.