/nsm/envsciences/
Main Menu
/nsm/envsciences/
Resources
DEPARTMENT RESOURCES

TOLEDO PEREGRINE PROJECT
Our Department is proud the host the Toledo Peregrine Project with live audio/video of the peregrine falcon nest at the top of University Hall! Learn about falcons and support the fal-cam!



UNIVERSITY RESOURCES
Contact Us
Main Campus
Wolfe Hall Suite 1235
2801 West Bancroft St.,
Mail Stop #604
Toledo, Ohio 43606-3390
Phone: 419.530.2009
Fax: 419.530.4421
eees@utoledo.edu
Graduate Program Information
Graduate Degree Requirements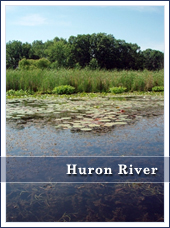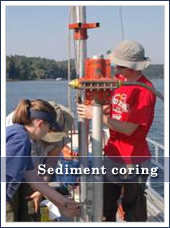 Graduate Program: Financial Assistance
The ES Department offers students financial support in the form of graduate assistantships. Both teaching and research assistantships (TA's and RA's, respectively) are available. To be considered for one, the appropriate application form must be submitted to the Graduate School. This can either be downloaded from http://gradschool.utoledo.edu or submitted online. A graduate assistantship includes a waiver of all tuition fees plus a stipend (salary) for the nine-month academic year of $12,000 for MS/MSE students and $16,000 for PhD students. Some special teaching fellowships with an annual stipend of $30,000 are also available (see below). Students are still responsible, however, for paying the University's general fee. A half-time summer TA with a $3000 stipend is guaranteed to all MS/MSE students during their first summer provided they are in good academic standing and lack an externally funded RA. A half-time TA or RA is also guaranteed every summer to Ph.D. students in good standing and provides a minimum stipend of $4000. Additional TA support for a second summer will be treated like any other assistantship extension: it is granted only if the student is making good progress on his/her thesis research and other degree requirements. Assistantship support is normally limited to four semesters for MS/MSE students and eight semesters for PhD students (summers not included), and these limits apply to both teaching and research assistantships. An additional one (MS students) or two (PhD) semesters of assistantship may be granted by the Graduate Affairs Committee upon the recommendation of a student's research advisory committee, and provided the student is in good academic standing and performing his/her assistantship duties in an acceptable manner. In exceptional cases the above limits may be extended.
TA's will work up to 20 hours per week teaching laboratory courses, helping professors with grading, exam protoring or performing other course-related activities. RA's work up to 20 hours per week on research projects and seldom have teaching responsibilities. RA awards are contingent upon continued funding from extramural sources and are usually given only to advanced students, although exceptions may be made for highly-qualified applicants. 
Assistantships beginning in the Fall semester are awarded the previous Spring semester in March and April.  For Fall applications, all requests for financial assistance should therefore be received by February 1 in order to receive full consideration.

Special Teaching Fellowships

The National Science Foundation awarded the Lake Erie Center, and several departments (including Environmental Sciences, Engineering, and Geography and Planning with Dr. Carol Stepien as Lead PI and Dr. Thomas Bridgeman and Dr. Richard Becker as two of the four co-principal investigators) with a five-year grant to support "graduate teaching fellows" in STEM (Science, Technology, Engineering and Mathematics) high school education. The grant runs from June 2008 through April 2013 (and thus is entering its final year this May 2012-April 2013). Each year it supports some Ecology and Geology graduate students, who spend 10 hours per week in area high schools where they partner with the teachers to promote the STEM disciplines. The commitment entails 15 hours per week during the academic year and a two week summer training session. Only US citizens are eligible. The annual stipend is $30,000 with an additional $10,000 per year provided for university tuition and fees. Students may serve a maximum of two years and the project cannot accept first year MS students.