Quality of Place
The quality of place is all of those features of physical environment and qualities of life that make a location a desirable, competitive, and economically vibrant place to live. Quality of place is associated with the built environment and expressed in urban revitalization of older cities and new urbanism in suburban and rural locations.
It also includes the quality of architecture and the quality of transportation, housing, neighborhoods, and all the cultural amenities and recreation venues and programs of interest to present and future residents. Also included is the natural and outdoor recreational assets and tourism features. Quality of public education and health care also can be styled as elements of quality of place.
Indirect outcomes of the strategies and activities of Rocket Innovations work to improve quality of place (and life) aspects in which UT can have impact toward making Toledo and northwest Ohio a desirable place in which to live, work, learn, and participate in civic life.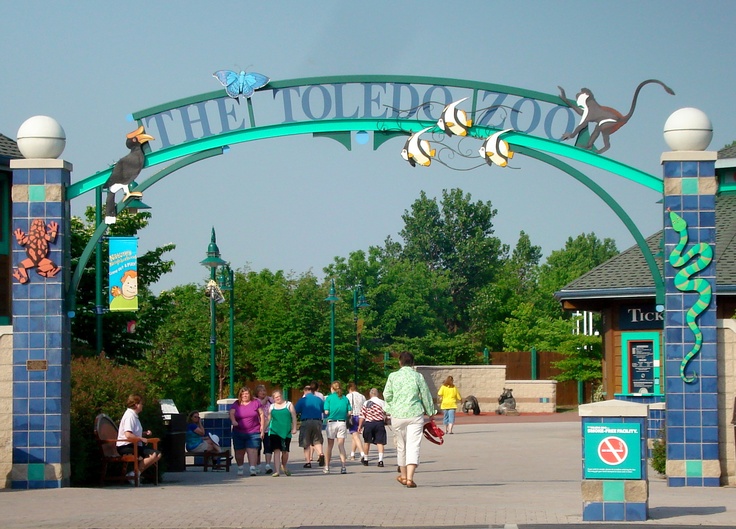 Toledo and the Region
Toledo is a great place to locate a business and live life. Our midwest attitude and values make it the place to live and raise your family. The greater Toledo area centered at Lucas County of Northwest Ohio in the midwest United States includes Maumee, Perrysburg, Holland, Northwood, Oregon, Ottawa Hills, Rossford, Sylvania, and Point Place. Toledo is filled with things to do with a variety of cultural events, sports venues, entertainment, restaurants, museums, parks, and attractions including The University of Toledo, the Toledo Zoo (voted best zoo in the U.S. by USA TODAY'S 10 Best Readers' Choice Awards), our world-renowned Toledo Museum of Art, Imagination State and downtown Toledo events.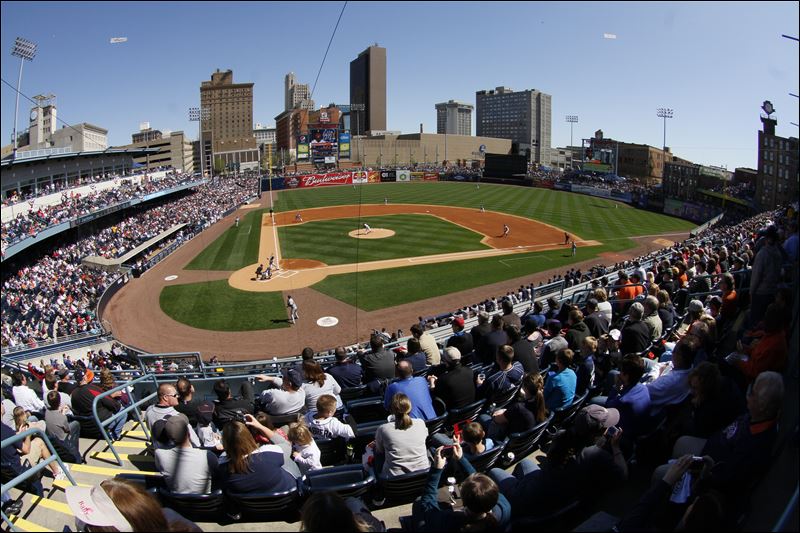 Area sports highlights are baseball with the Toledo Mud Hens, UT Rockets basketball and football, hockey with the Walleye, golfing and golf courses featuring the annual LPGA Marathon Classic held every July, bowling, motorsports at Toledo Speedway, along with boating and fishing on the Maumee river.
Area music is a dynamic mix of classical from the Toledo Symphony Orchestra and Toledo Opera Association and a rich jazz history with live jazz in venues such as Degage Jazz Cafe. If rock and country are more your style, Toledo is home to many live music venues including the Hollywood Casino which plays host to a wide variety of concerts throughout the year as well as casino games and restaurants.
History buffs will be immersed in the areas historical sites including the Wolcott House, Fort Meigs (War of 1812 Battlefield), or Fallen Timbers Battlefield and Monument. If you just want to stretch your legs and get some fresh air, there are plenty of beautiful Toledo Metroparks such as the Oak Openings Preserve, Pearson, Swan Creek Preserve, Side Cut Metropark, Wildwood Preserve. The area also features Maumee Bay State Park, located along Lake Erie, this park features fishing, docks for boating, golf, hunting, nature center, picnic area, 2 beaches, trails, camping, cottages to rent and the 120 room Quilter Lodge overlooking Lake Erie.
Quality of Life – Arts, Culture, and Leisure
Among the many assets of The University of Toledo that contribute to quality of place are aspects of arts, cultural, and leisure and include:
Center for the Visual Arts at the Toledo Museum of Art – The UT Center for the Visual Arts, designed by architect Frank O. Gehry, wascompleted in1993. This four-story building is the home of the University's Department of Art, which since 1921 has been housed at the campus of The Toledo Museum of Art. The UT Center for the Visual Arts frequently showcases faculty and student art work.
Theater and Film – The University's Department of Theatre and Film frequently stages shows and screens films throughout the year.
Ritter Planetarium & Brooks Observatory – The Ritter Planetarium features weekly informational programs for general audiences, including children, related to astronomy and space.
UT Rocket Athletics – Athletics serves as a unifying symbol for the campus, Toledo, and the region. The Rockets sponsor 16 varsity sportsat the highest level of collegiate competition and compete in the Mid-American Conference. Recent years have been highlighted by conference titles across the spectrum of sports, national prominence on ESPN, and increasingly strong academic performance among student athletes. UT's athletic facilities are among the best in the region. The Sullivan Athletic Complex, home of Savage Arena and the Fetterman Training Center puts UT on a par with some of the largest college programs in the nation.
University City
A term used for the area surrounding the University—University City, encompasses the 3,840 acres (six square miles) from Bancroft Street on the north, Secor Road and Byrne Road on the west, Glendale Avenue on the south, Detroit Avenue and Fearing Boulevard on the east and Parkside Boulevard north to Bancroft Street. University City includes the three largest campuses of the University, several existing neighborhoods, and areas targeted for redevelopment.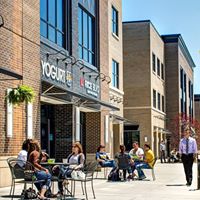 The University City area will be a planned mixed-use development area, with housing, recreation, retail, and business uses. The arts, health clinics, and pre-k-to-12 education will be significant features, as well as engineering, science, and technology. Commercial facilities will include incubators, mult-tenant buildings, and stand-alone, single-entity buildings. Various uses are organized in UT's Strategic Land Use Plan.
The Gateway is the first project of this concept. Located on the corner of Secor Road and Dorr Street, this mixed-use facility features the Lofts at Gateway as well as restaurants, retail and banking services. It's location provides easy access to the University of Toledo and it's surrounding community.